I found this beauty this evening.
https://www.shutterstock.com/image-phot ... -638496631
Attachment: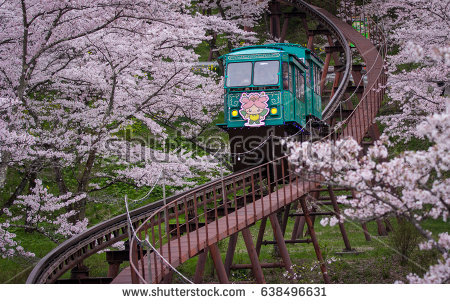 shutterstock-image.jpg [ 71.82 KiB | Viewed 597 times ]
What is it? It is a "slope car", manufactured by Kaho Manufacturing in Japan. This particular one is found at Funaoka Castle Park in Shibata, Miyagi Prefecture.
It's an incline monorail (similar to rack rails & funiculars) and typically installed in parks, resorts, golf courses and temples. The cars can hold 2-50 people and are found in one- and two-car configurations. They are slow speed, typically 2-5 km/h but a few can travel at 10 km/h. The cars are geared to travel on up to 45 degree slopes. They are considered elevators rather than railways under Japanese law.
More info:
EN Wikipedia:
https://en.wikipedia.org/wiki/Slope_car
JP Wikipedia:
https://ja.wikipedia.org/wiki/%E3%82%B9 ... B%E3%83%BC
Manufacturer website:
http://www.kaho-monorail.com/english/
_________________
Do you like drones, quadcopters & flying toys?
Check out Drone Strike Force!



Base Music Sets:

OpenMSX | Scott Joplin Anthology | Traditional Winter Holiday Music | Modern Motion Music


Other Projects:

2CC Trams | Modern Waypoints | Sprite Sandbox & NewGRF Releases | Ideabox | Town Names | Isle of Sodor Scenario | Random Sprite Repository


Misc Topics:

My Screenshots | Forgotten NewGRFs | Unfinished Graphics Sets | Stats Shack | RoadTypes?