It's Valentine's Day (or carneval here in the Netherlands for those that celebrate that), and a bit of love from my side for all your significant others (or just for yourself), I present to you the first release of the recoded 2cc Trains. Enjoy it.
What is 2cc Trains In NML?
2cc Trains In NML is a recode of the old 2cc TrainSet. It contains many trains and some improvements over the old version.
Features:
A lot of trains from all over the world
Animations for some vehicles
Updated coaches and wagons from the 2cc Wagon set
Region parameters
Downloads?
Get it from the ingame content download or the
DevZone
. The latest version is also attached to this post.
This NewGRF requires OpenTTD 1.2.0(-RC1) or nightly r23971 (or newer) and is not available for TTDPatch.
Problem?
If you find any problems with this NewGRF, you can report it in this topic or add an issue to the
tracker
.
Source?
This NewGRF is licensed GPLv2+ and you can get the source from the
repository
at the DevZone.
Screenshots?
If you have a nice screenshot from your game, do show it.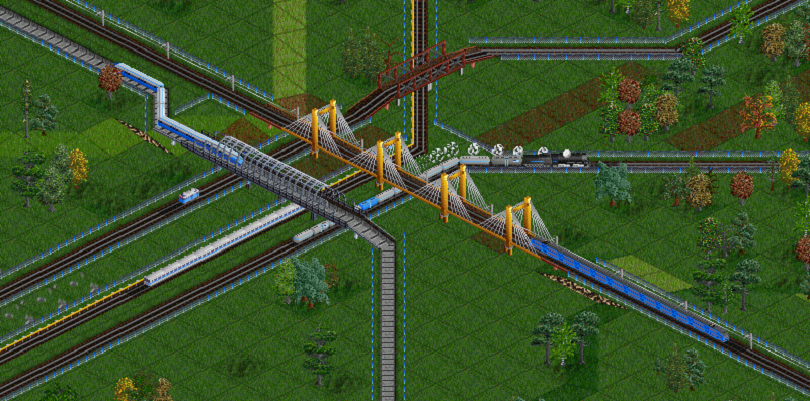 Release history/changelog summary
3.0-RC1, released on 18/01/2020
3.0-alpha3, released on 23/12/2018
3.0-alpha2, released on 29/07/2018
3.0-alpha1, released on 08/07/2018
Major recode
New graphics for old vehicles
Bug fixes
2.0-alpha1, released on 19/04/2016
New vehicles
Minor stat-changes
Changed AB behavior
Bug fixes
1.0, released on 14/02/2015
Renaming of some vehicles
TCDD 52500 removed
1.0-RC2, released on 07/02/2015
Property changes for coaches and wagons
1.0-RC1, released on 06/12/2014
Support for Toyland/FIRS/ECS/YETI cargoes
Some changes to passenger coaches
Reworked cost scheme
Compatibility broken, see release text here
1.0-beta5, released on 26/09/2014
Regional parameters
Some additional vehicles that were still missing from the old set
1.0-beta4, released on 09/09/2014
It is no longer possible to couple Unit Wagons to engines and regular wagons to MUs
Several graphical updates and fixes
1.0-beta3, released on 30/08/2014
Fixing DMUs not being available
Several graphical fixes
Purchase text for unit wagons
1.0-beta2, released on 28/08/2014
Fixing some small errors from beta1
1.0-beta1, released on 28/08/2014