Some more work done on the map gen.
I had to tinker with it a lot more then I initialy intened to get from it something more than just random interpolated array of heights - I want the map to have some flatter and also some mountainous/higher located areas. I partially suceeded, this is how the very rough map looks for now.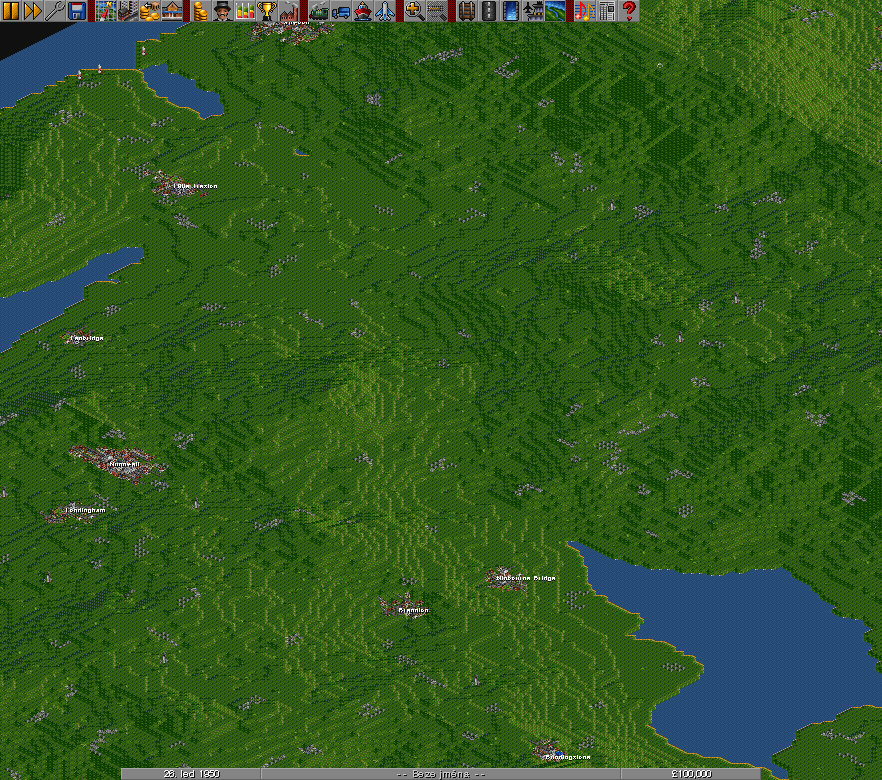 I did not yet manage to get rid of the geometriness completely (you can see it on the big mountain in the top right corner of the picture).
Also, I encountered this glitch:
It appears only with vertical scrolling with the camera zoomed in. Imo it is what Rubidium tried to warn us before - the area queried for painting needs to be enlarged.
Also, do you plan to increase the height limit any furter?