Hello all,
Here TransAI have LTR for Long Time Release.

As known that the latest version of TransAI was 090426, now we have 090619. Wich is (hopefully) fix amount of bug reported.
Whats New ?
- Task management should fix what is wozzar reported. Although steel there are lag for a second or twice while pathfinding.
- Re-base on rail pathfinder, so you may not seen again an old-AI-style rail route
- Actually check OTTD version. It is required at least minor ver 7 and build 1 (0.7.1) or rev16537
- Improvement in many areas (included but not limited to): cargo, industries, towns, and vehicles handling.
What about performance (in term of money maker) ?

- I'd prefer you test your self, as the result will vary and depend on map settings.

(I just so shy, because still can't compete with other AI

)
Just keep report if I miss something in this release

Download is available on Bananas and 2nd post of this thread
Attachment:
File comment: Industrial Station & better terraforming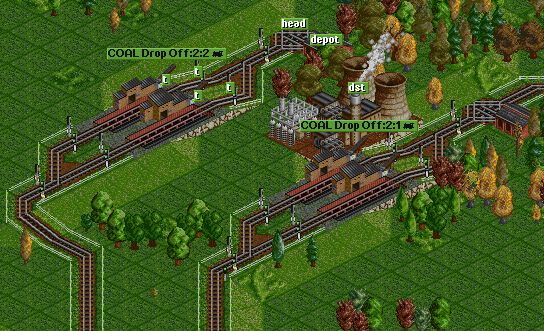 IndustrialNewGrf.png [ 42.7 KiB | Viewed 2422 times ]
_________________
Correct me If I am wrong - PM me if my English was bad

**[OpenTTD AI]**
***[NewGRF] ***