This is my third map

I'm not that good yet, but without trying I won't learn

I present to you, Australasia! Enjoy The snow in New Zealand or enjoy the beach in Fiji, or why not enjoy both snow and sand in Australia.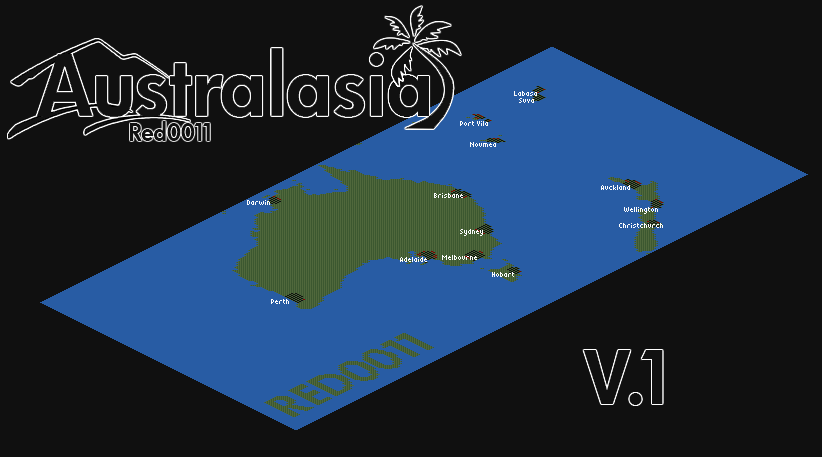 Cities and towns:
Melbourne
Sydney
Brisbane
Perth
Adelaide
Darwin
Hobart
Suva
Labasa
Auckland
Wellington
Christchurch
Noumea
Port Vila
Countries:
Australia
New Zealand
Fiji
New Caledonia
Vanuatu
Attachment:
File comment: V.1 - 14 towns/cites, 5 countries
Australasia V.1.scn [41.09 KiB]
Downloaded 171 times
Attachment:
File comment: V.1 Pic
Australasia_V.1.png [53.63 KiB]
Downloaded 3 times
Notes
:
In this first release there are 14 towns/cities and 0 industries. There will be an introduction to industries in either V.2, V.3 or V.4. For now I'm just adding towns and cities. There will be many more towns and cities in the future versions. The next version will be titled ''Australasia V.2 - The Kiwi Edition". The reason for the title is simply because the next version/update will add more towns/cities of New Zealand to the scenario.