I decided to create own house set, when I realised, that there is no decent house set matching any African scenario (default set resembles something Mediterranean or Mexican), especially there is lack of early houses (concrete skyscrappers in XIX century?). Also tropical set is rather sparse.
This set is based on default openttd buildings, but with altered parameters: later spawn dates and improved construction check switches.
Additional building classes are slums and residential - buildings belonging to given class may spawn near other buildings of the same class, or far from the building of opposite class. Expected outcome is some suburbs district clustering of shanty towns vs luxurious villas.
Additionally some early buildings were added:
* African inspired huts (clay for normal biome, wattle for rainforest biome)
* Middle East inspired clay houses (gray/beige clay for towns, red clay with ornaments for cities) in desert biomes. These yield higher population than rainforest huts, to counterbalance town growth cargo demands.
* Stilt houses near water or on slopes.
There is also an option for replacement of town lamps and pavement.
Here are some examples -
desert city vs desert town, spawned around 1850:

rain forest town, spawned around 1850: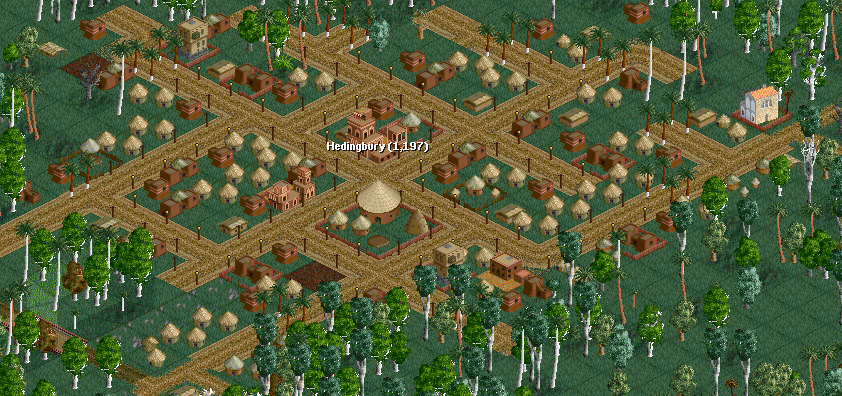 desert city vs desert town, developed in XX century: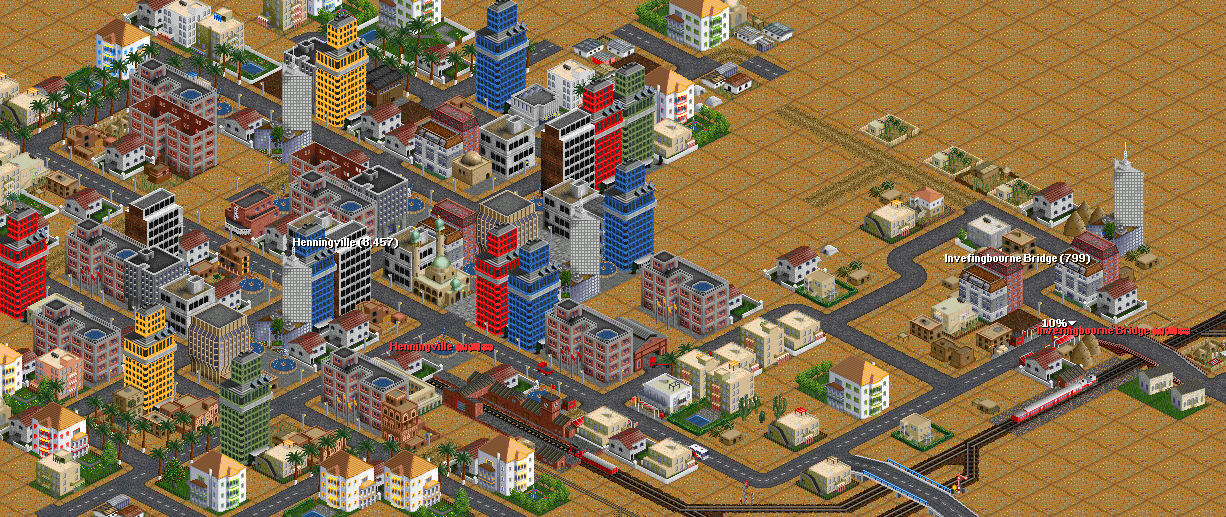 city near rain forest and desert boundary, developed: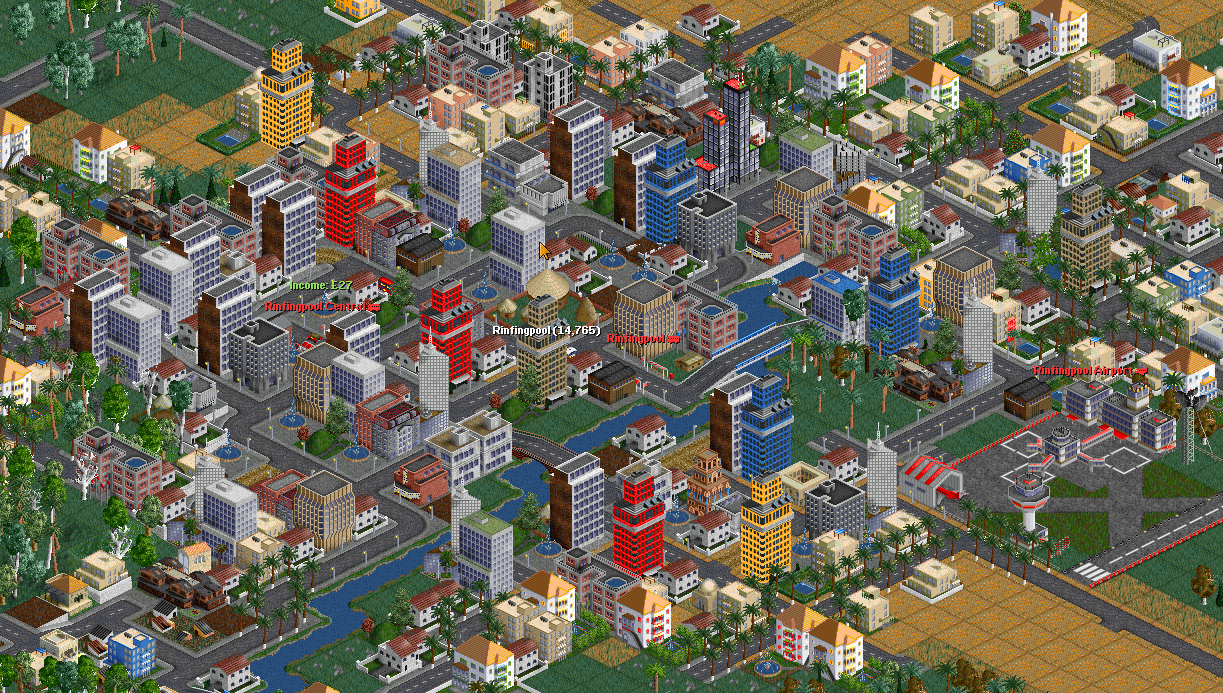 Another desert town, with fort (stadiums doesn't spawn on desert, there are forts or horse racetracks instead).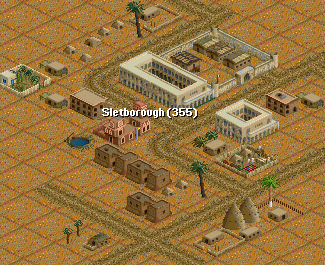 Some remarks:
while shanty houses yield small population and usually doesn't accept/produce mail, they accept some fraction of water demand - therefore can be useful in case of lack of water tower industry.
Horse racetracks provide acceptance of livestock.
TODO: more modern buildings. Fix spawning switches.
Newgrf v.3. is available online.
Source:
https://github.com/Wahazar/openttd-newgrf-hothut