as wrote:
Nice screenshots, maglev and nice looking stations is combination I haven't seen before.

Thank you

Such a great quote, I had to add it to my sig

Bradington Woods Industrial Park's revitalization has finally started. The three remaining industries - the steel mill, glass works and paper mill - have all decided they needed to significantly expand their operations. KAM-Net's investment in both the steel mill and the temporary oil port has lead to the company helping to rip out the old maglev lines and reorganize them.
In this shot we see the expanded Bradington Paper Works's new facilities - including wood pulp unloading & transfer docks, a new sheltered shipping dock for the massive paper rolls, a new mill race for fresh water and a settling pool. Output of paper products has nearly doubled with the improved rail service.
The company has also decided to expand the oil port from a temporary dock into a new permanent facility that built northward into the sea. The new port include two loading docks for oil cars, passenger facility to bring workers in and transport them to two new offshore oil rigs. The port currently transfers over 4 million liters of oil a month. The port also has a heliport and a ship repair dock.
Attachment: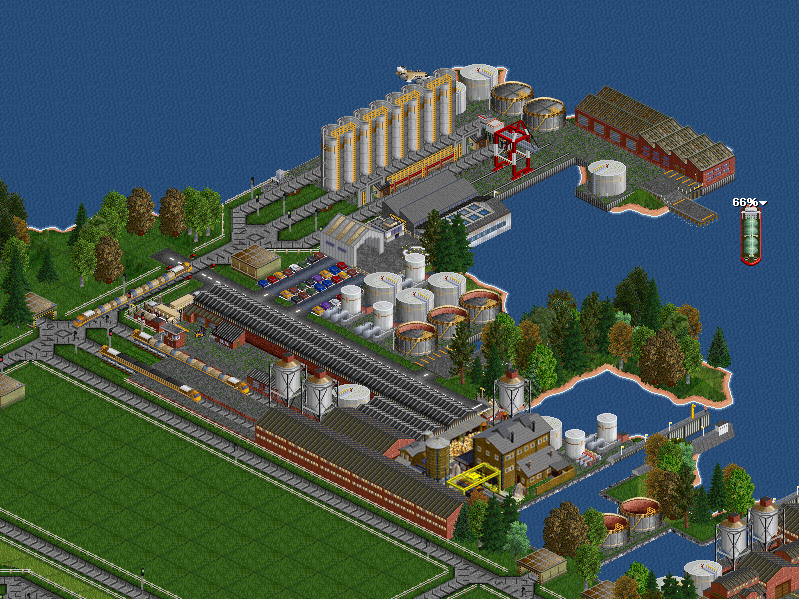 Bradington_Valley.png [ 118.53 KiB | Viewed 19832 times ]
Bradington Glass Works has built their new facility next to Dennin Sea, which will allow for at least one new industry to move into their old property. Their new facility now has a dedicated coal and sand unloading terminal, and three terminals dedicating to shipping out hundreds of containers of glass products a month.
Attachment: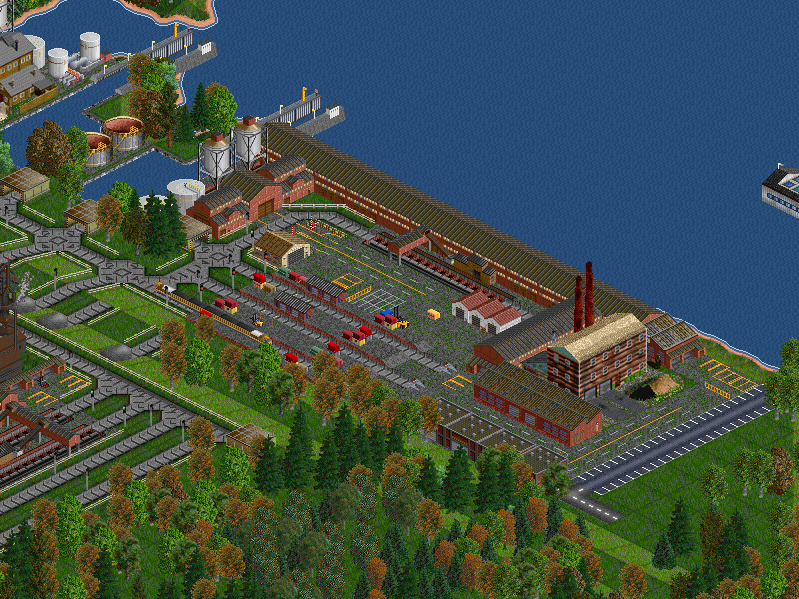 Bradington_Valley2.png [ 133.68 KiB | Viewed 19832 times ]