I started this to adapt the HQ's to the US Road Set. Now version 0.1 is out. Improvement will go on...
Preview: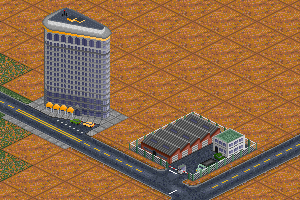 CREDITS:
DropZone - coding
OZ - some car graphics
Skidd13 - graphics



[OLD]

4 hours ago I wondered how I can adapt the headquaters to the US roadset. I got he idea to fit some buildings from Washington (D.C.) in.
Here is my first attempt. Hope you can identify the building.


Next building will be the white house.
So the two big HQ's are done. Any suggestions what would fit for the smaller ones?


[/OLD]