Time never stands still and when it is time then it is time and now it is time to dispense with the last Wednesday of June 2022.
Submissions are
CLOSED
for June 2022.
Voting is
OPEN
for June 2022.
You have
5 days
in which to
vote for 3 candidates
.
Here are the submissions:
bef123 wrote: Everybody knows that Netherlands are master of green politics of green energy and green indystry. Area around Heerhugowaard (difficult name

) is good example for it. There are plenty of solar farms, also over vegetable gardens and between sheep farms. Line of wind turbines also gives green energy to the town. Some classic windmills are working thought even after many decades. Famous tulip farms are visible north-east of the city. South of it there is wheat farms and silos for gathering it.
DemianWSE wrote:In an effort to reduce emissions, wind turbines are being installed all around the country. The town of Garry's Lake was the location for the first of these wind farms. More turbines are expected to be installed in the following years, provided the economic landscape doesn't change too much.
fridaemon wrote:Welcome to energy self-sufficient city. Thanks to the hydroelectric power plant and solar panels on the dam, the needs of residents, cities and urban transport are covered throughout the year. At present, trolleybus transport is being expanded and parking spaces for electric cars are being built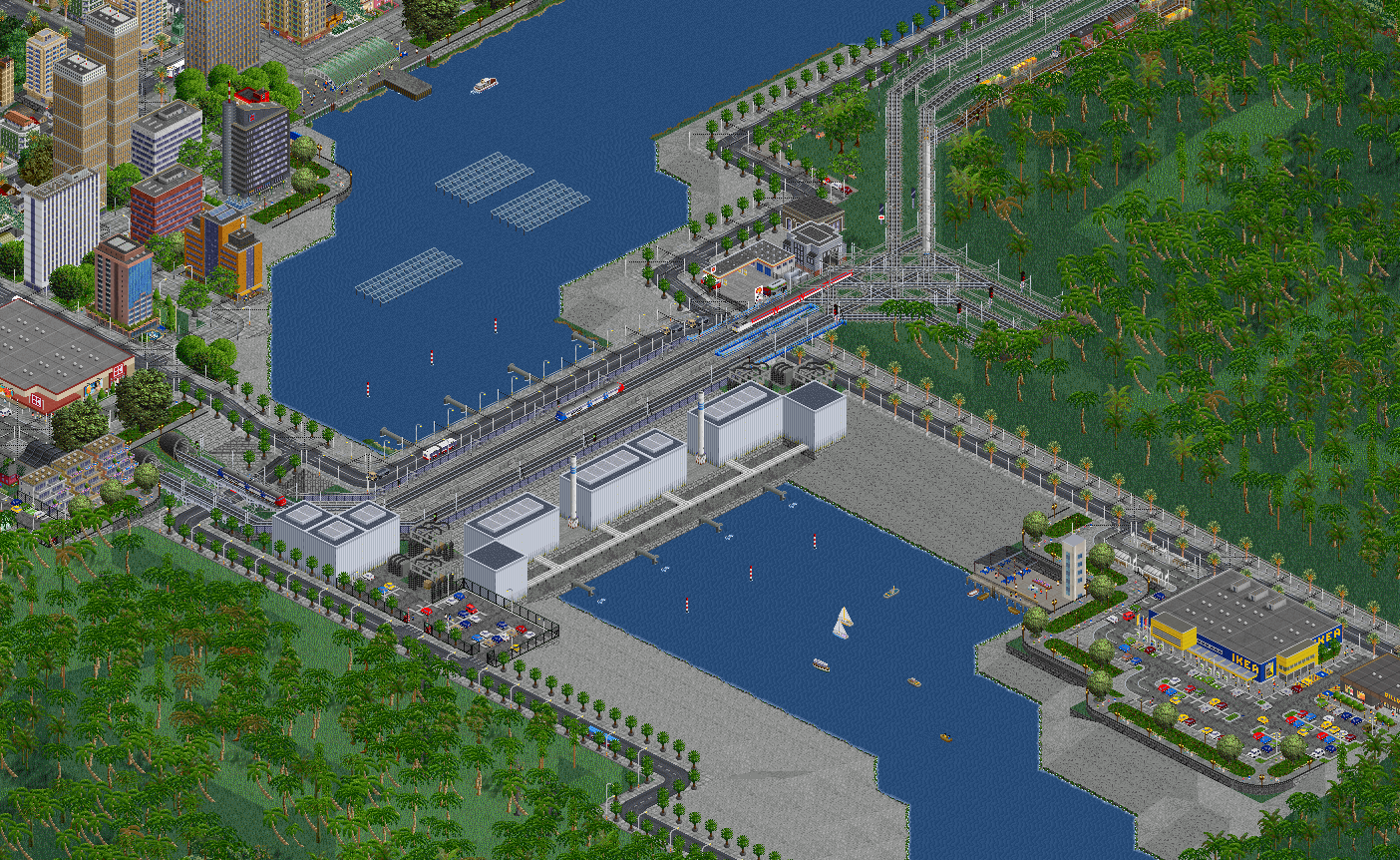 GarryG wrote:Town of Greenbank. Town power supply supplied by Wind Turbines and Solar Panels. The local farmer also has Solar Panels in his sheep paddock which also provides shading an protection to his sheep. He planted shrubs around his fences to provide wind breaks to his crops and live stock and it also helps protect soil erosion. Has his own bees to help pollinate his vegetable crops.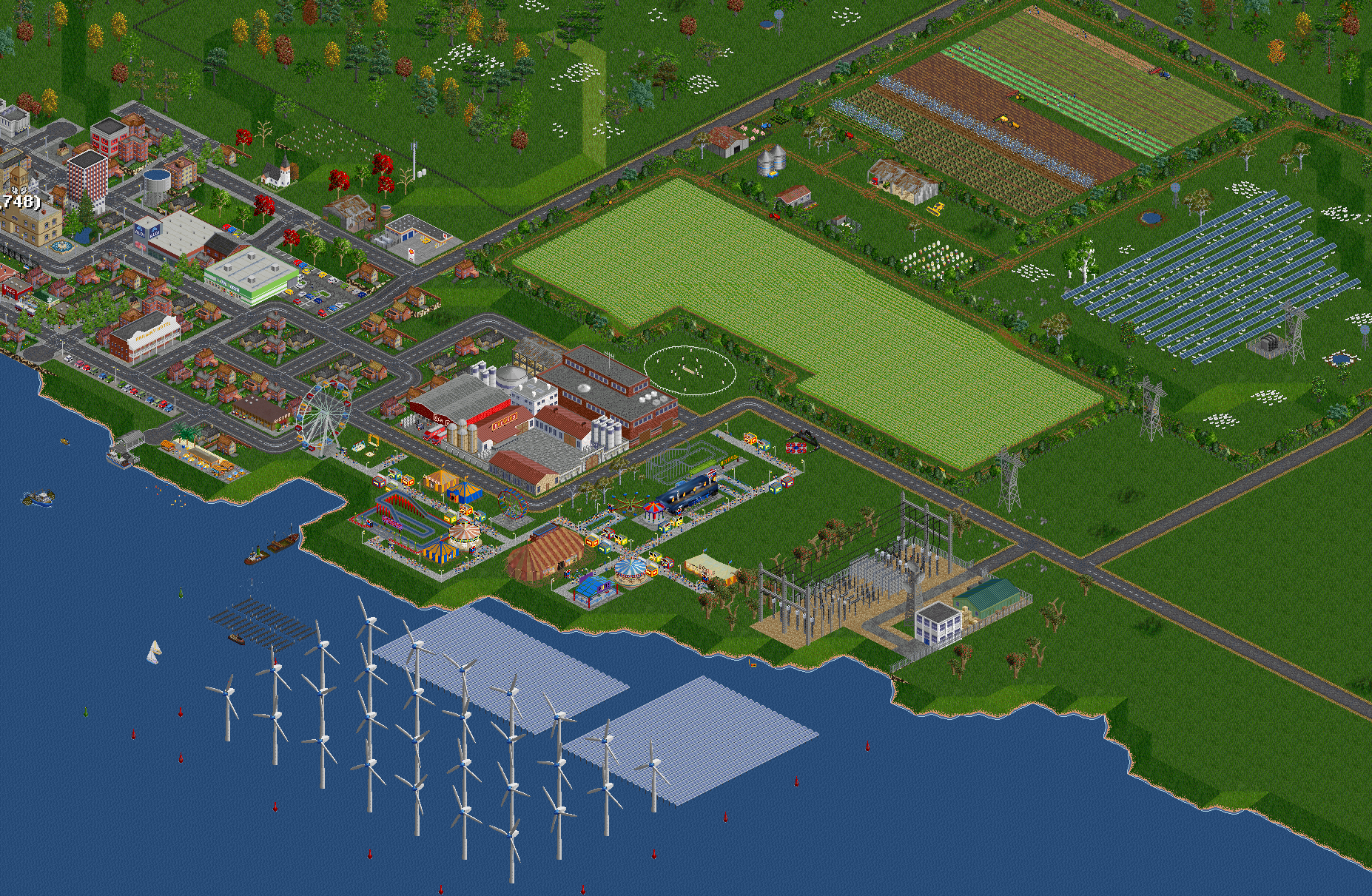 OzTrans wrote:The Green and Real Deal - Leave your vehicle at home and use public transport instead - Many listened and obliged, streets and roads are almost deserted, if it were not for vital goods and passenger services - The Public Transport Authority, to cater for increased patronage, has been constructing and put into service many brand new RV stations, including Light Rail and Suspended Monorail [please note none are object based] ...
Stiui79 wrote:This is an eco-sustainable forest, the trees are replanted and the waste from the sawmill and carpentry shop is reused to produce industrial parquet.
wallyweb wrote:Heinlein's main character, "Noisy" Rhysling, on his way home from a life in space, sang ...

We pray for one last landing
on the globe that gave us birth
To rest our eyes on fleecy skies
and the cool green hills of Earth

The Apollo 15 astronauts named one of the craters in their moon landing area Rhysling crater.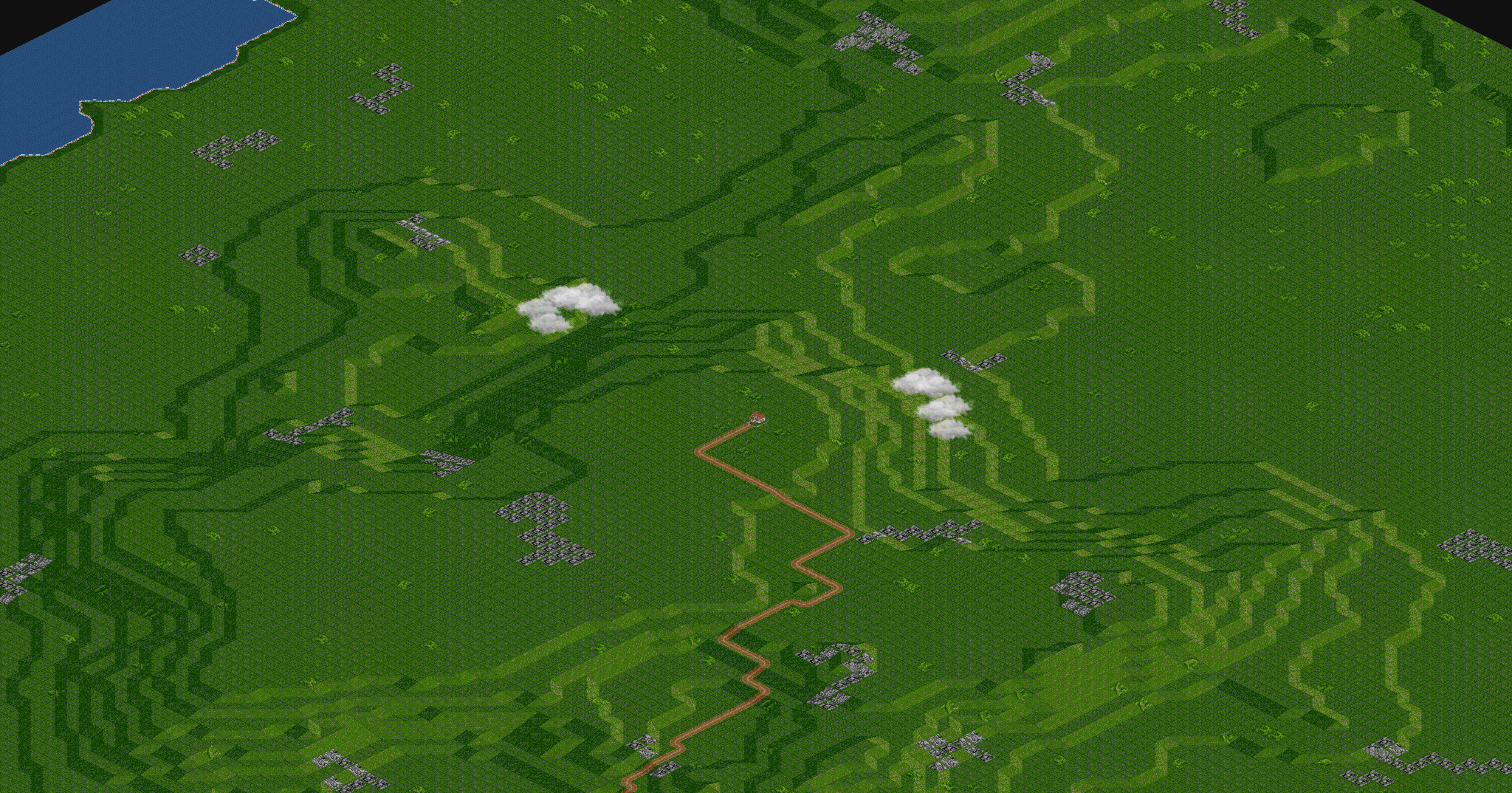 wyndbain wrote:The A3 links with the city of Innbütel via the D332, next to the junction lies one of the largest solar power stations in the Göttingen Power Network....