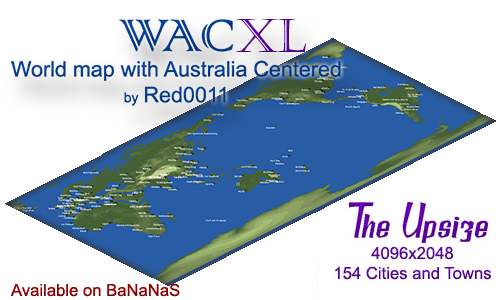 This is the larger version of the standard W.A.C.
This map is

4096x2048

, temperate and starts in 1970.
This version has 154 cities/towns which is more than any other version of W.A.C. to date (29th October 2015)
Placement of cities is not 100% accurate, I did my best. Some cities may have been misplaced and joined together with other cities on purpose.
V.1.3 The Upsize
Download - in game
Cities/Towns
: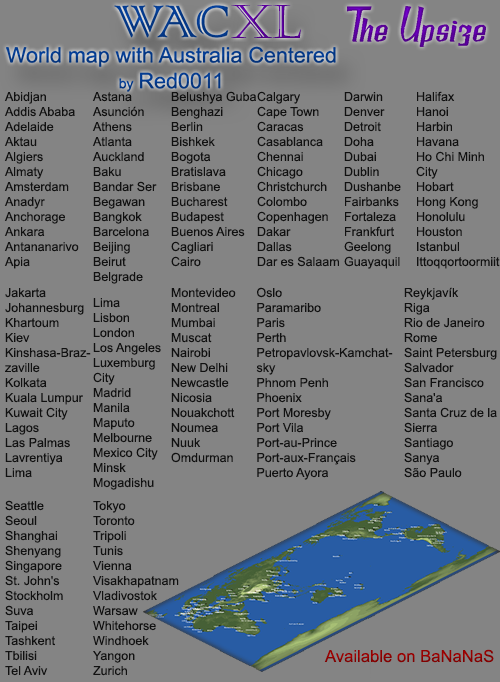 If you have a city/town you'd like me to add then let me now