Hey there !
Lately, I was playing on multiplayer servers only, sometimes on openttdcoop welcome server, and it was always quite short.
I wanted some new challenges. So I decided to step again to a solo world, with AI this time. and here it is :
The game is mostly vanilla (I have just Generic Tram Et and Beul's Mono and Maglev conversion), with 5 AI players (1 is AIAI and the 4 others and simpleAI), and I am running the script "Think Locally, Act Globally"
Don't hesitate to give me some suggestions to improve my building style !
I present to you Wenfingford Transport
Wenfingford Transport has been running in 1950 and is the most profitable compagny is the region. It's mainline running nearly on the whole 1024x1024 map.
Here are some screens below :
BuntBourne was in 1950 a small town. It has grown because one goods shipping from a factory and two aiport. The blue one is a museum with old "Coleman count" and "FFP Dart" planes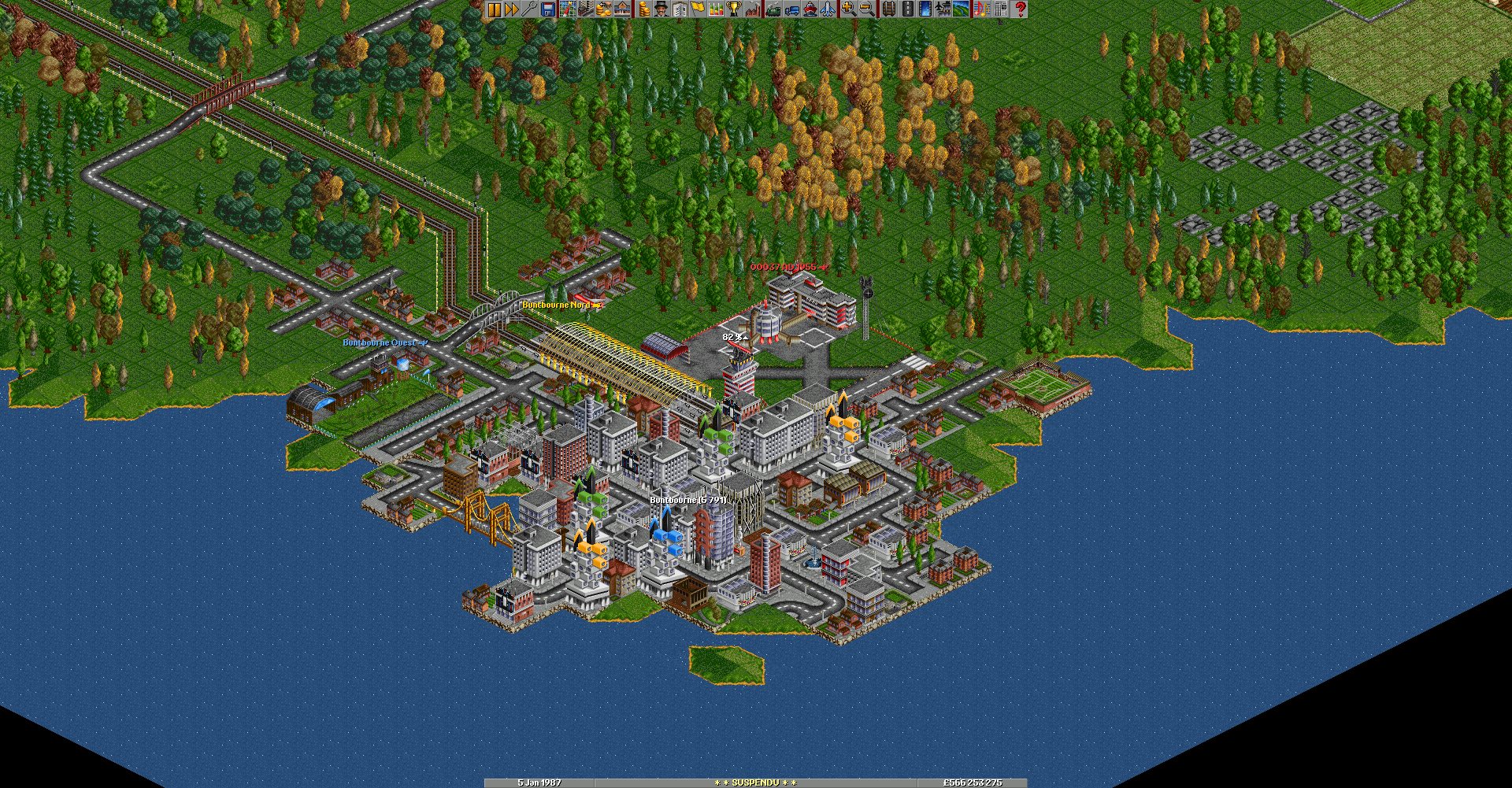 LittleStardston is near my rather busy mainline, shipping high speed freight, Wenfingford Transport runs a tram service through the city with the last equipement available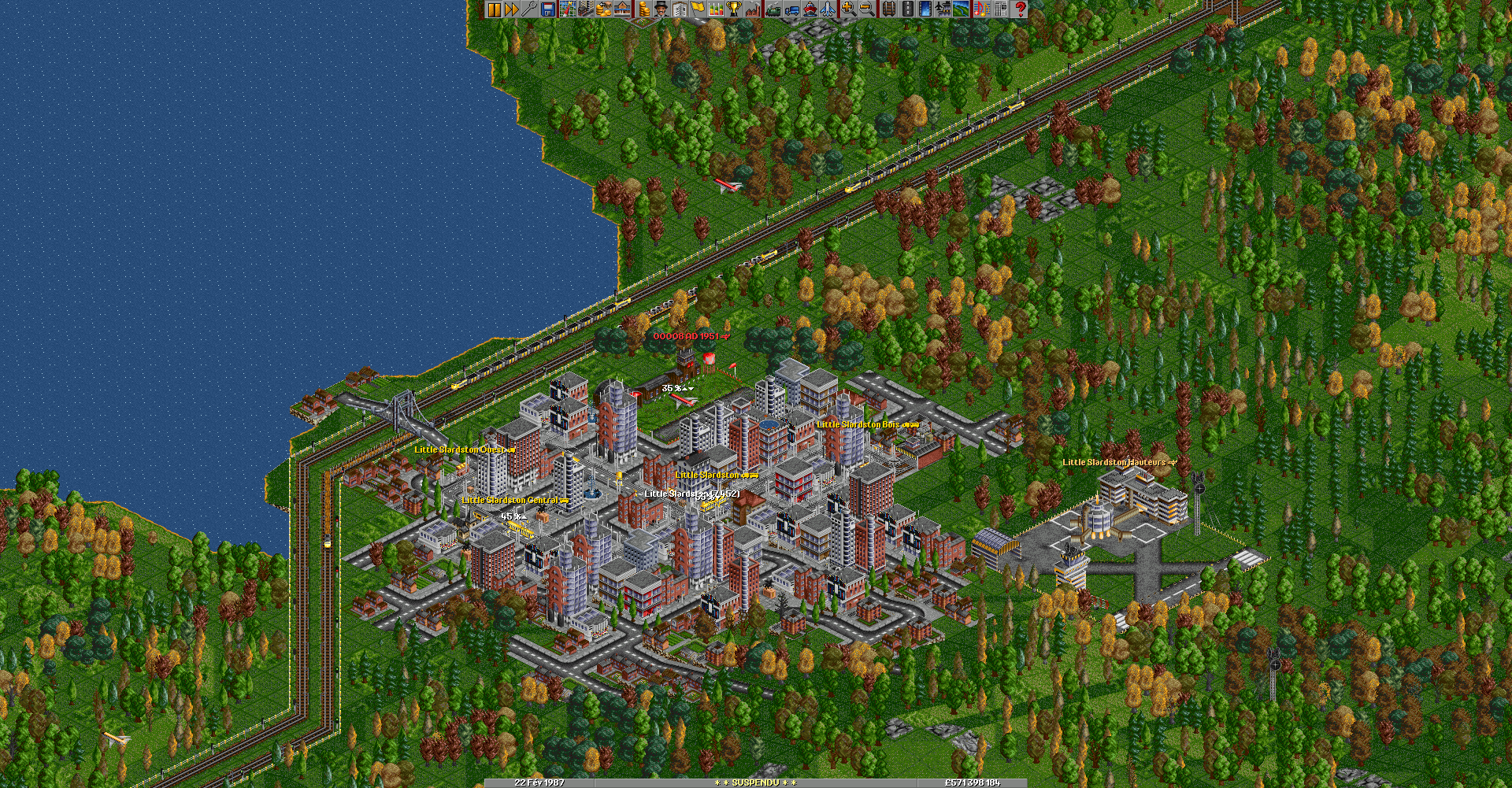 And the core of the region, the Henborough Bay shore, with every compagny trying to have a piece of this giant cake. Numberous passengers moves via the bus, train, and also boats line