I've been busy with other things for a month now. I wasn't quite happy with my last map, so I've started a new one, this time with medium number of industries, and low number of towns.
Attachment:
1833_sundstad.png [ 350.43 KiB | Viewed 1941 times ]
Here is the Sundstad fishing harbour in 1833. Fish arrives on the north side, and food departs on the south side.
Attachment: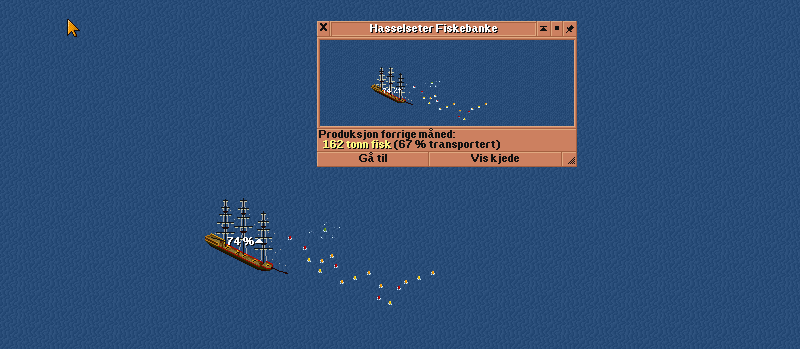 1833_fishing.png [ 27.67 KiB | Viewed 1941 times ]
The output of this fishing ground is too large to be handled by schooners, so for the first time I'm deploying clippers for fishing. They will of course be exchanged with Little Cumbraes in 1860. This place won't see a real fishing boat until the 1950s.
Attachment: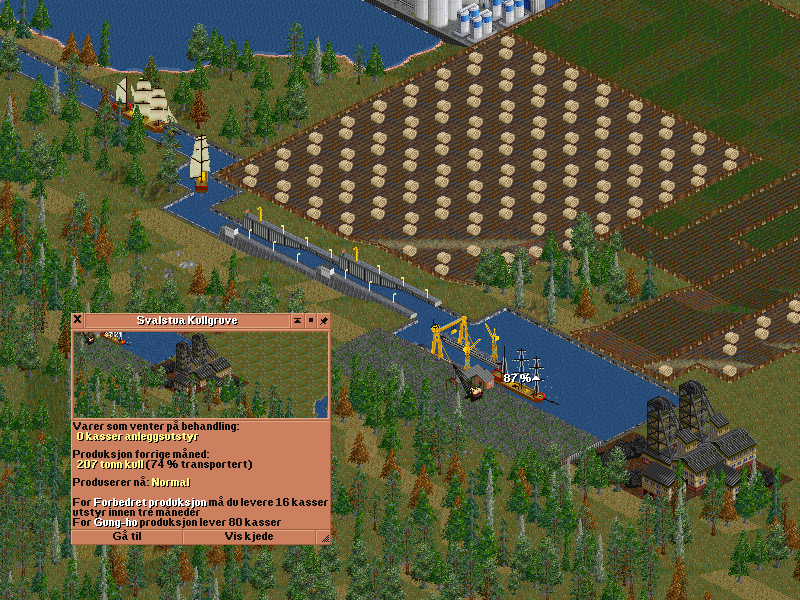 1833_coalmine.png [ 596.74 KiB | Viewed 1941 times ]
For now, I've only got a few skeleton chains going. Besides the fishing industry, there's a paper mill getting wood from one forest, and a brick work getting clay and coal via a canal. Here is the coalmine supplying the brick work.