I've decided to drop the version with numbering, now it will only name one station after this scheme and then fall back to default names.
No new features, just updated to current trunk and renamed to "v1"...
Download:
Attachment:
File comment: industry stationnames v1 for r12436
industry_stationnames_v1_r12436.diff [7.4 KiB]
Downloaded 548 times
Screenshots:
Attachment:
File comment: with standard industries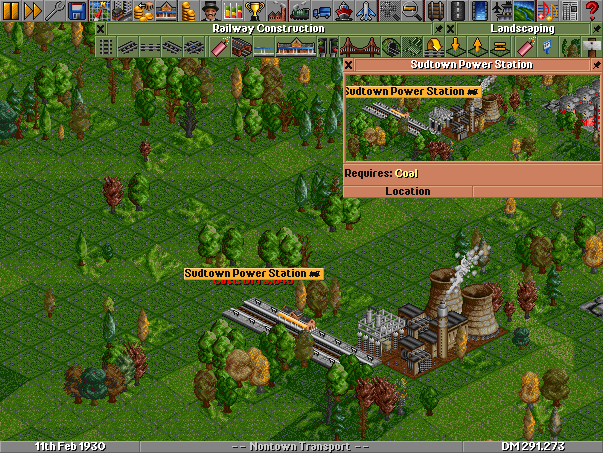 stationnames_1.png [ 70.4 KiB | Viewed 21815 times ]
Attachment:
File comment: with newgrf industries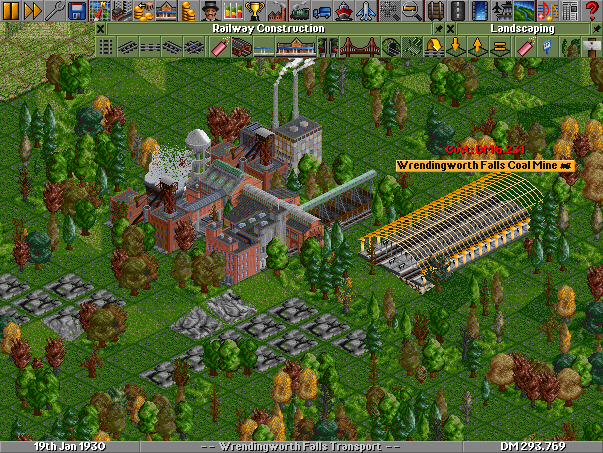 stationnames_2.png [ 91.01 KiB | Viewed 21818 times ]
---
older post:
Alpha 5 updated to revision 11859 (it was broken due to changes in trunk regarding unlimited custom names)
please read features and known bugs at this post:
viewtopic.php?f=33&t=35613&p=653770#p653770
I made two versions - the "nonumbering" one names only the one station after the industry, after that falls back to normal OTTD station naming.
With numbering:
Without numbering:
Screenshots:
---
Just a little information for everyone: There is a newGrf feature that will probably make this patch somewhat obsolete once it is implemented in OpenTTD. See
http://wiki.ttdpatch.net/tiki-index.php ... tation_24_
Belugas told me that seeing my little patch here inspired him to go work on that - I don't know how complicated that matter is, but maybe soon you will see something in trunk that will make this patch useless.
Until then, you're free to use this little patch, but don't expect it to be included in trunk for the reason i just stated.
---
original post:
---
Hi everyone,
I am currently working on a little patch that changes station naming: when built near an industry, the station will be named after it.
For example there's a city called Slundington, and it has a Coal Mine, namely Slundington Coal Mine. A station built within three tiles of the industry will automatically be named "Slundington Coal Mine".
This is compatible with any newgrf industries. If you have an ECS Machinery Vector loaded that defines Vehicle factories, you will be able to get a station called "Slundington Vehicles factory" and so on...
The patch is currently WIP, I have to deal with some stuff I appearently can't solve right now, but soon I'll post a first alpha version and I'd appreciate if you comment on my idea.
I hope someone else likes this idea; i always found the built-in station naming "Woods", "Mines" and so on not exact enough for my likes, so i got this idea.
---
In my current build the stations are already named after the industry correctly, but the town names give me some trouble if they are generated ones (not set by hand).
If anyone experienced with OTTD coding could give me a quick hand.. how can I get the name of a Town Object properly as a string? I found no function that would help me :/
_________________
* @Belugas wonders what is worst... a mom or a wife...


<Lakie> Well, they do the same thing but the code is different.
______________
My patches


check my wiki page (sticky button) for a complete list