For all of you who deny climate change, I present:
Permanent Snowy Coast Tiles
Attachment: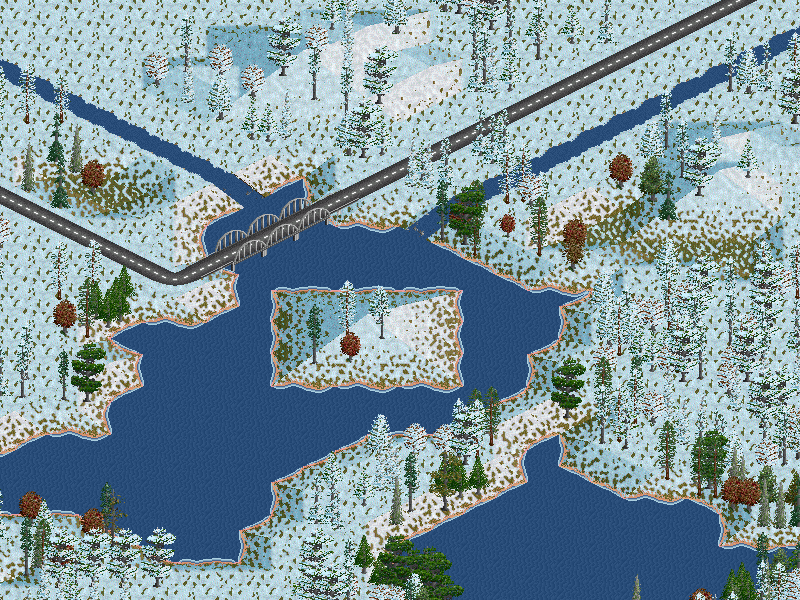 Example388.png [ 334.49 KiB | Viewed 2921 times ]
A little GRF that will permanently change all the coasttiles to snowy coasttiles.
Use in combination with OpenGFX-graphics for the best looking result (make sure it is placed UNDER OpenGFX in your GRF-list).
Parameter-1 to 1: Alpine
Parameter-1 to 2: Arctic (Default)
Parameter-1 to 0: Disables this GRF
Version 0.1 is released on Bananas
Credits:
- Made by Quast65
- Thnx to the creators of OpenGFX
- Based on an idea by Alluke
License:
GPLv2
_________________
Projects: viewtopic.php?f=26&t=57266
Screenshots: viewtopic.php?f=47&t=56959
Winner of the following screenshot competitions:
sep 2012
,
jan 2013
,
apr 2013
,
aug 2013
,
mar 2014
,
mar 2016
All my work is released under GPL-license (either V2 or V3), if not clearly stated otherwise.