I'd like to know if anyone would be interested in helping me code a NewGRF that will contain fictional, but plausable, locomotives.
I'm good at sprites, but I don't know the first thing about coding.
Attachment: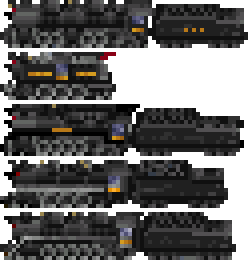 CRAZY TRAINZ1.png [ 9.11 KiB | Viewed 845 times ]
Some concepts include:
2-4-4-4 "Berkplex Duplex"
Camelback 4-6-2T
Semi-streamlined 4-8-6
Just a random smaller scale 4-6-4
Sandpatch class 4-10-4
And many more wacky locomotives
_________________
Sandpatch and Southern Railway Company~~~~ Route of the Alleghenies