The entries are in! Several new contestants this round, a warm welcome to them!

Emperor Jake
Quote:
the harbour and foundry at Pokrov, where transshipment occurs between river boats, trains and trucks. Goods from the foundry are transported near and far by the various transport methods - out to sea by ship, to the nearby cities by truck, and to distant inland cities by train. An empty steel train pulls out of the station and a busy mainline passes nearby.
FulliAutomatix
Quote:
A bit late, but here's a purpose built port I made for the competition.
I'm a bit of an intermodal enthusiast I must admit, I love containers!

GarryG
Quote:
Container Terminals near Newcastle.
JGR
Quote:
A busy day at the docks. Cargo is transshipped between road, rail and sea in this sprawling freight terminal.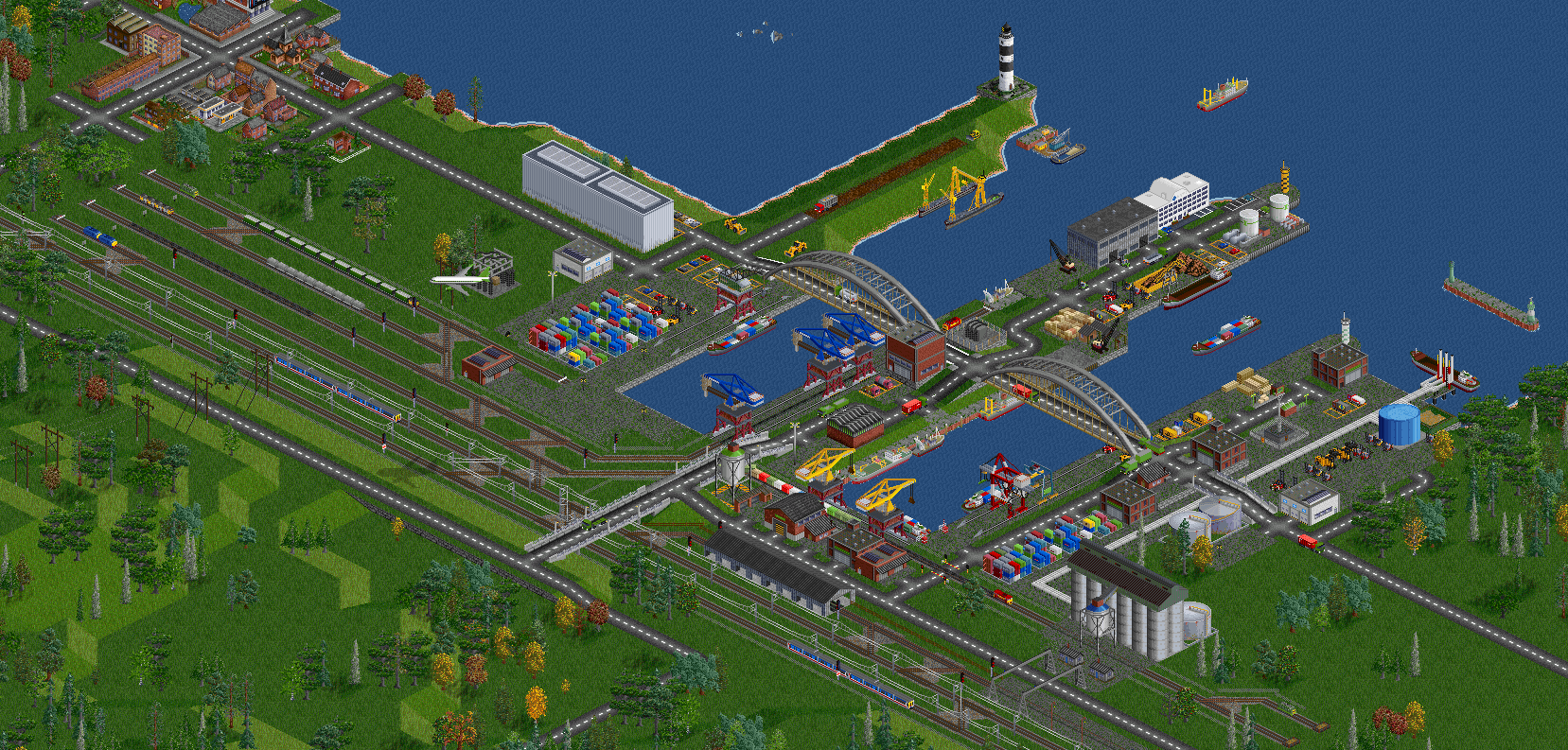 kjuao9
Quote:
During the 60s, the most common form of transport goods by the company is by containers. Goods arrived from ships to be redistributed by trains to big cities, and by trucks to industries.
le_harv
Quote:
Containerisation has changed the consist of the trains that regularly traverse these mountains. Huge long trains full of containerised goods make their way from the western ports with goods from the Far East for distribution across the rest of the nation. These container trains are so long that one end will still be entering the tunnel as the front exits. Quite the spectacle inspired by the Spiral Tunnels in the Rocky Mountains.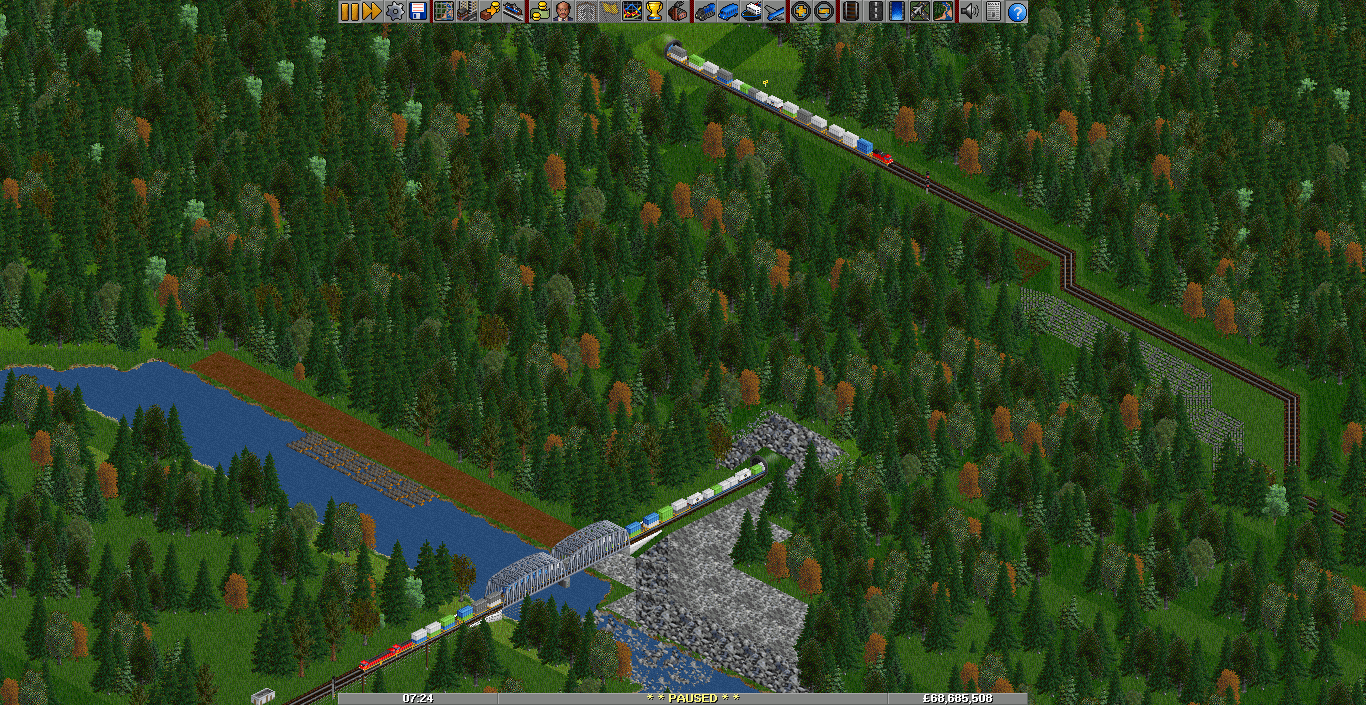 mr jj
Quote:
A river port in a metal fabrication plant. The metal that come is transformed in goods. Nowadays is possible to transport almost every kind of cargo in containers, in a intermodal way.
michael blunck
Quote:
Transition period for Rondhattan Ridge harbour. The process of change toward containerisation is in full swing, and very soon the traditional piece goods handling will fade into insignificance.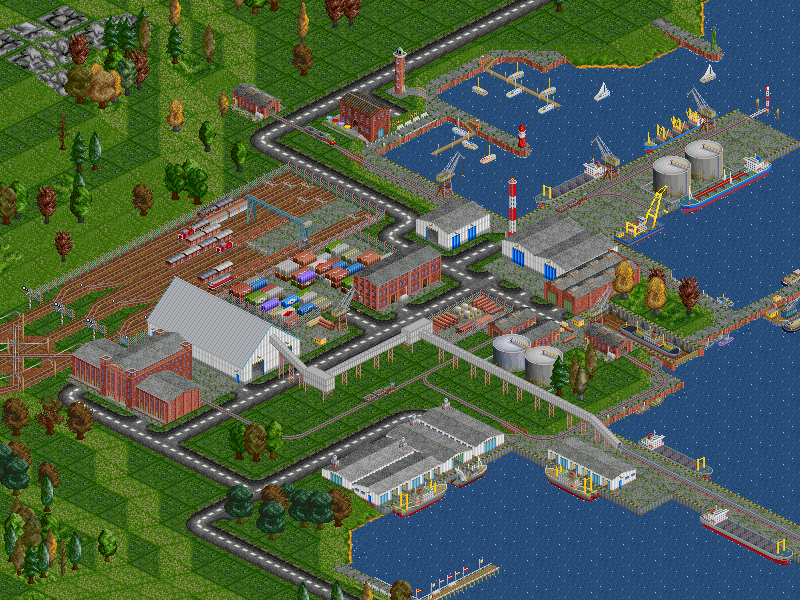 STD
Quote:
The paper mill is located on the coast of the Ob river. There is a large cargo terminal for the transportation of goods from the factory by different modes of transport to the destination: ships, trucks and freight trains.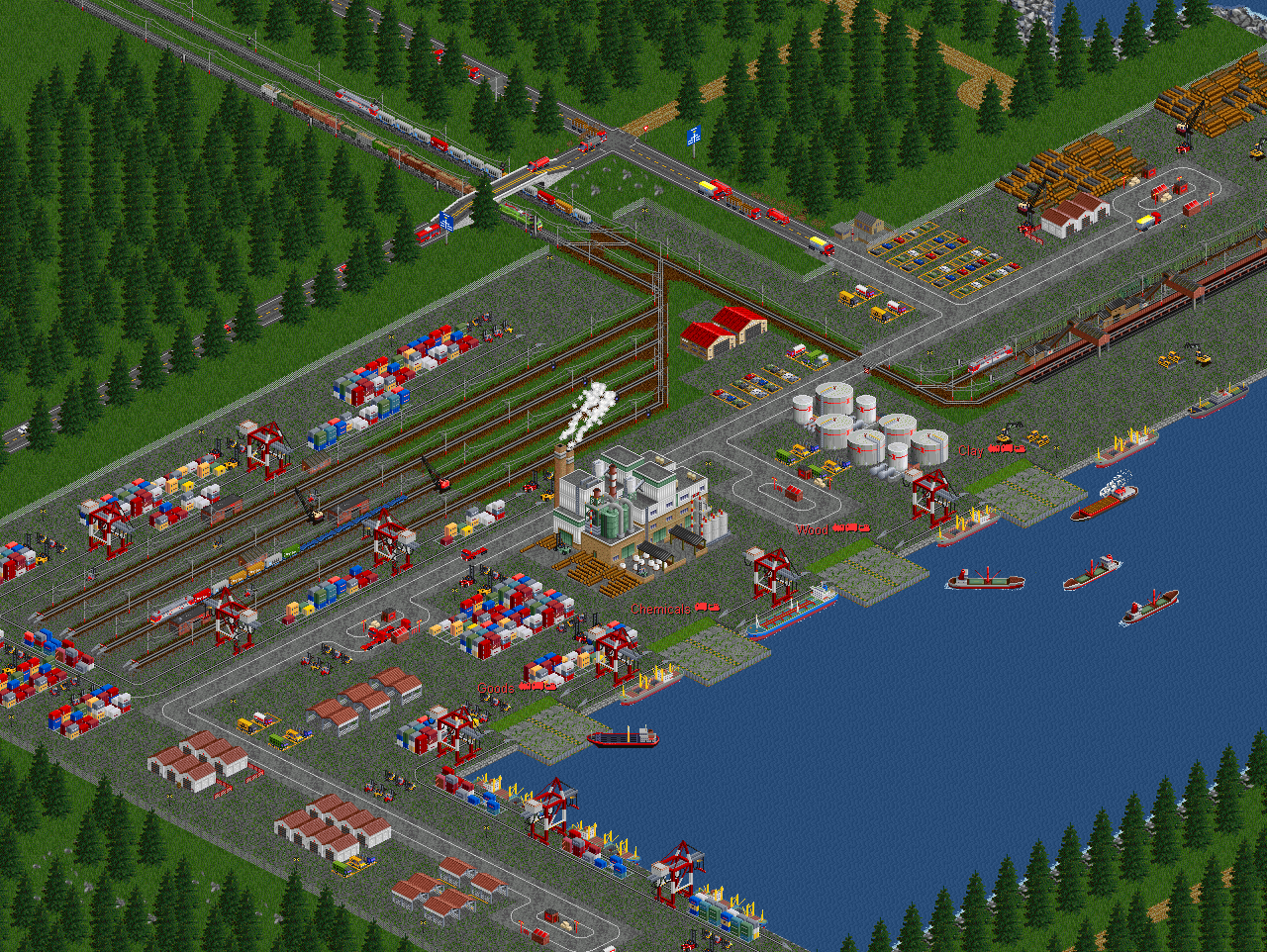 trainman1432
Quote:
Conveniently close to a body of water, a factory is served by a LARGE intermodal terminal. Trains unload grain, livestock, and transfer cargo to the terminal where things are shipped out by freighter through sea and through land via trolleytrucks and trains

wallyweb
Quote:
A long long time ago in the future, the City of Ottawa found itself a victim of "climate change" and became a seaport which resulted in a scattering of docks and small harbours. Something had to be done. In their eminent wisdom, the local authorities accepted a bribe and contracted wallyweb Engineering to design a solution. The proposal was to develop an offshore island as an intermodal terminal, but there was no island. Here we see progress in the creation of an island, conveniently located close to company headquarters. A new channel had to be dredged and the stones and sand were used to build the island. Metal and lumber and supplies arrive at temporary docks, some by train to a shunting station (upper left). Lumber is being used for wooden staging in preparation for a proper rail bridge. Adjacent to that we see the temporary causeway for road access. It will be replaced by something nice and modern. Next to that we see the beginnings of a suspended monorail which will connect to a site control center yet to be erected. Note the old harbour crane next to the steel dock. It was bought at auction from a now sunken city and is being used to train staff in preparation for the installation of new cranes more appropriate to container handling.