The entries are in! Lots of new participants this month, bringing with them excellent entries. Should be an interesting one

acs121
Quote:
2043. In New England, a region of Franice, there still are some local lines that are still not electrified. Thus diesel rolling stock is still here. However, electrification on this little line will start soon enough, because this place is becoming important. In fact, there are camping grounds near the lake coast, and that's what people wanted : a peaceful place right in front of a lake. There's a luxuous casino and hotel right infront, if you like it ! But it seems the farm activity will have to stop here then, because urbanisation can't live with farms.
Near the station, a NERR (New England RailRoad) X 2040, and another NERR locomotive, a CC 5800.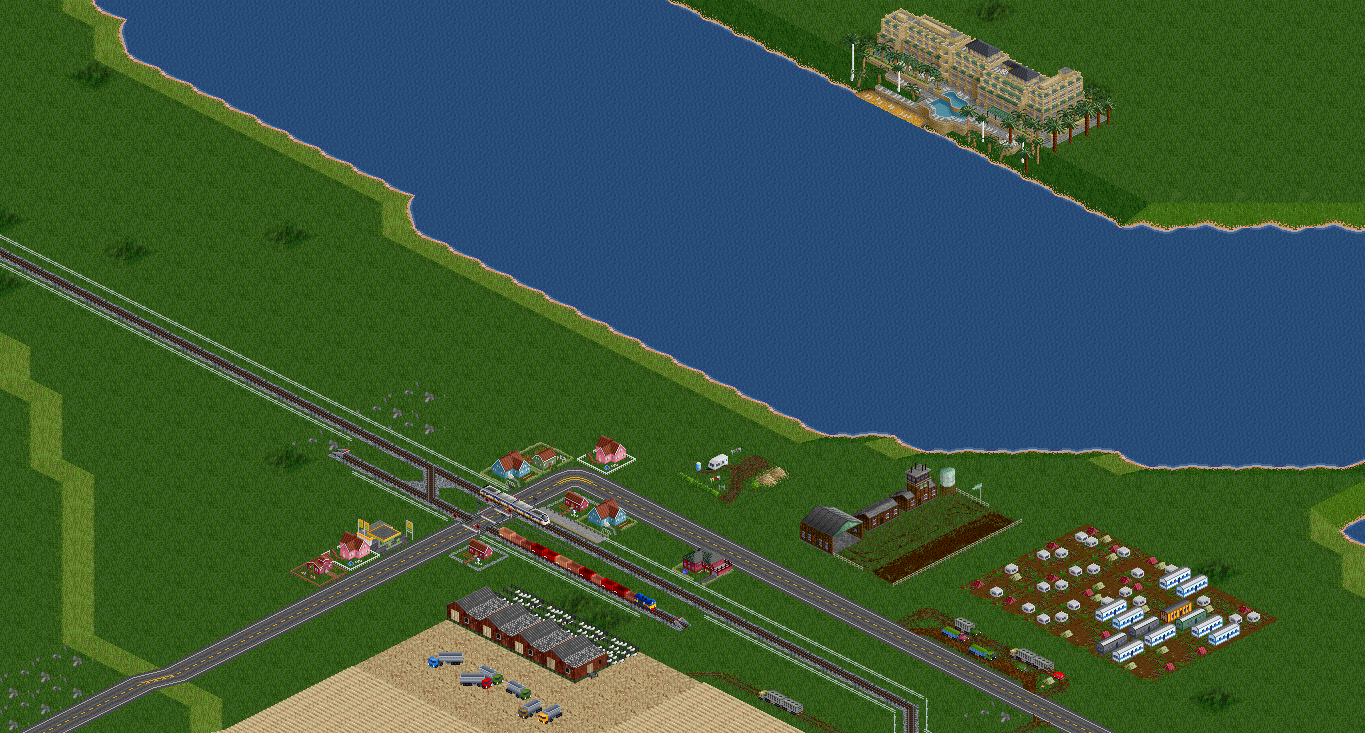 brtom
Quote:
A 2-6-4 British Rail loco passes over Tywyn viaduct on the West Wales Line with the 1642 Swansea - Holyhead service. Below, a local ferry passes under the viaduct toward Dolgellau.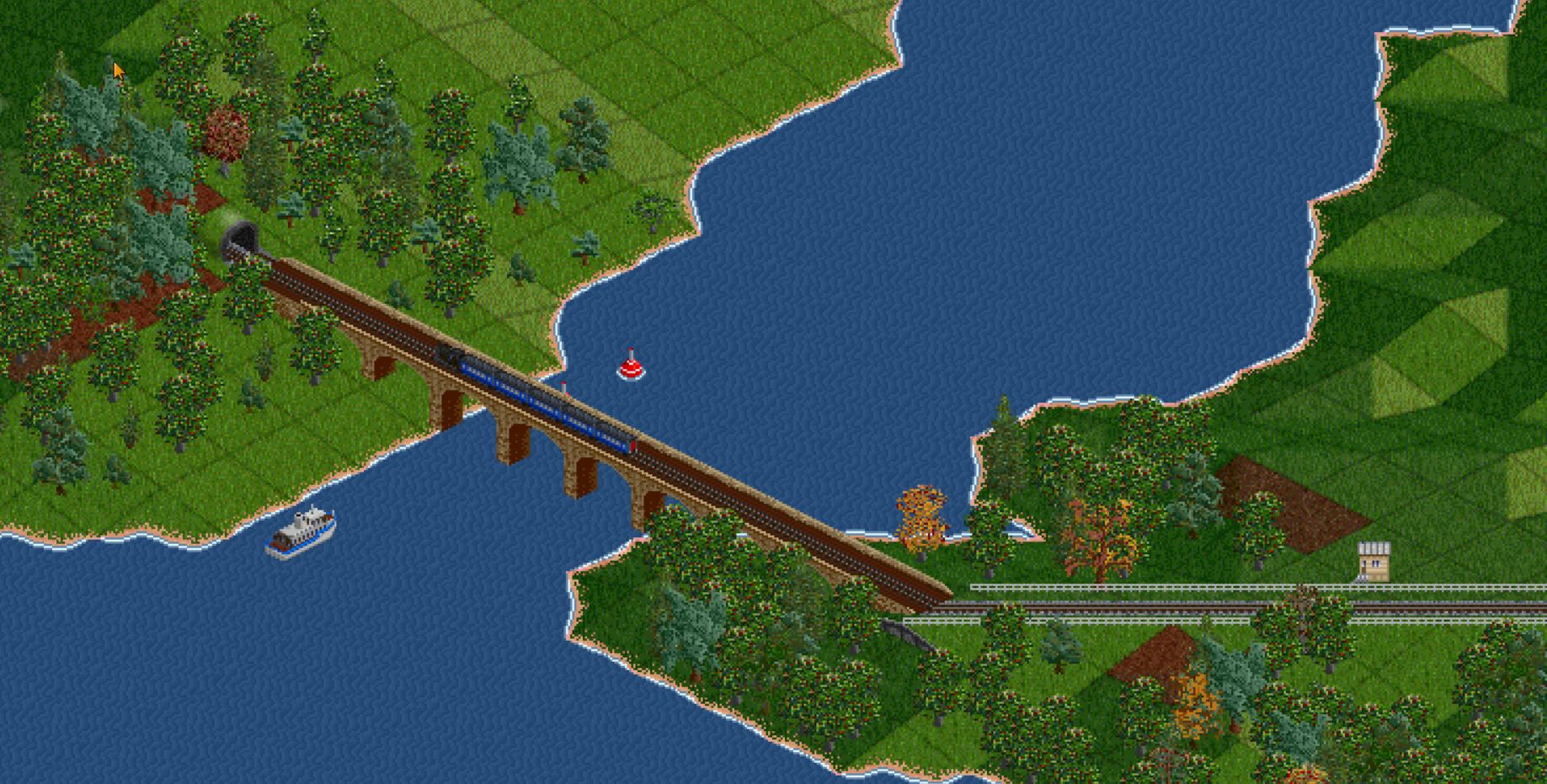 Emperor Jake
Quote:
The small Russian town of Neftegorsk is served by a backwater branchline with severely outdated rolling stock. An old DMU pulls out of the station and meets an M62 with logging train in tow.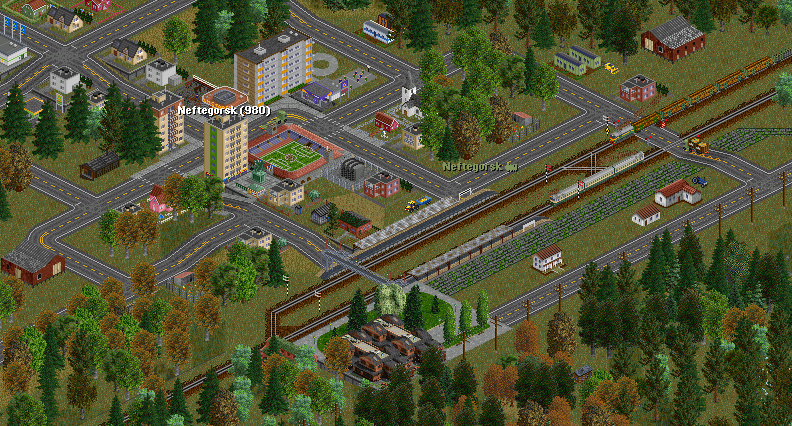 GarryG
Quote:
Country town of Merriwa located at the end of the branch line from Muswellbrook. Mail Train just departed heading to Sydney.
LaRoso
Quote:
Kaiserbrück with an abandoned track in the south:
le_harv
Quote:
Throwing my hat in the ring with my entry. This rural rail-head, nestled in rolling farmland and located on the main road out of the village sees the occasional aggregates trains to the siding. A DMU on the branch pulls into the passenger platform while the bus scheduled to meet it, pulls into the station also. Traffic breezes by as farmers work in the fields on this lazy late summer afternoon.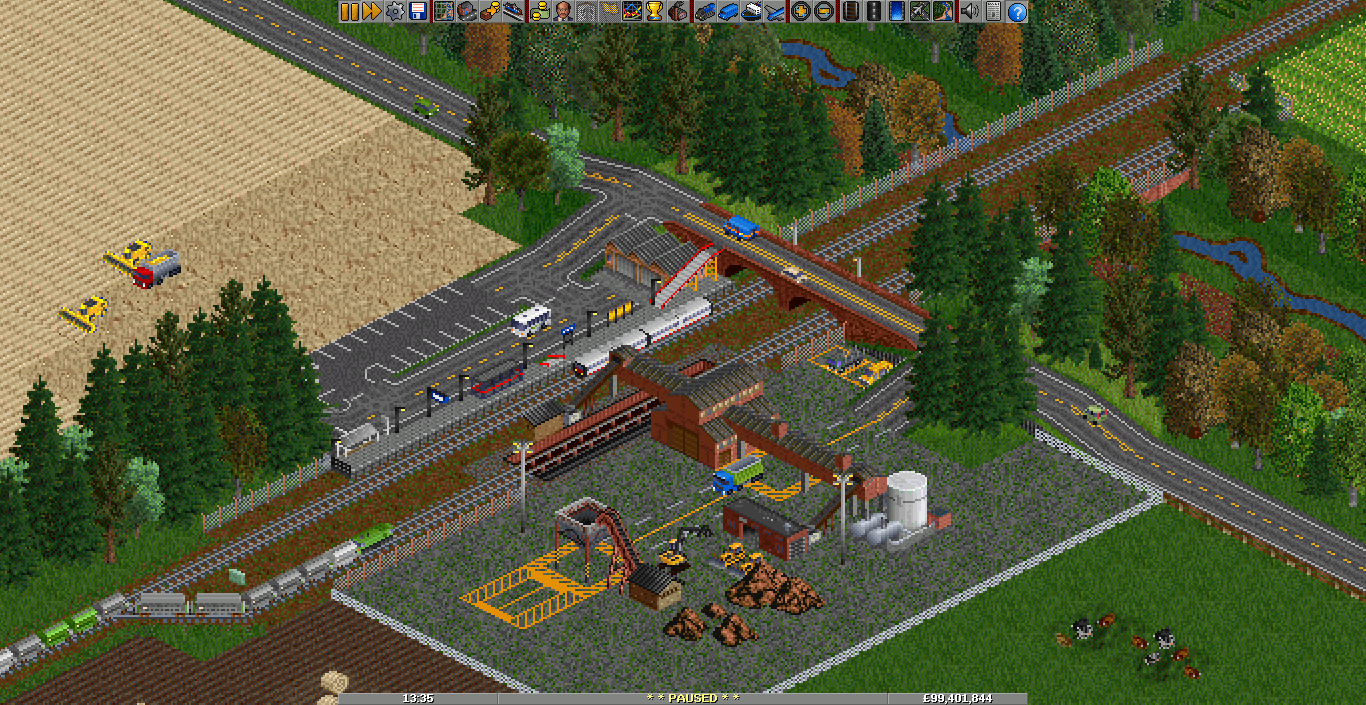 michael blunck
Quote:
My entry for this month: Unterriffingen, a rural village on the shores of Lake Riffingen. Just a branch line for tourists and some agricultural trade. No frills.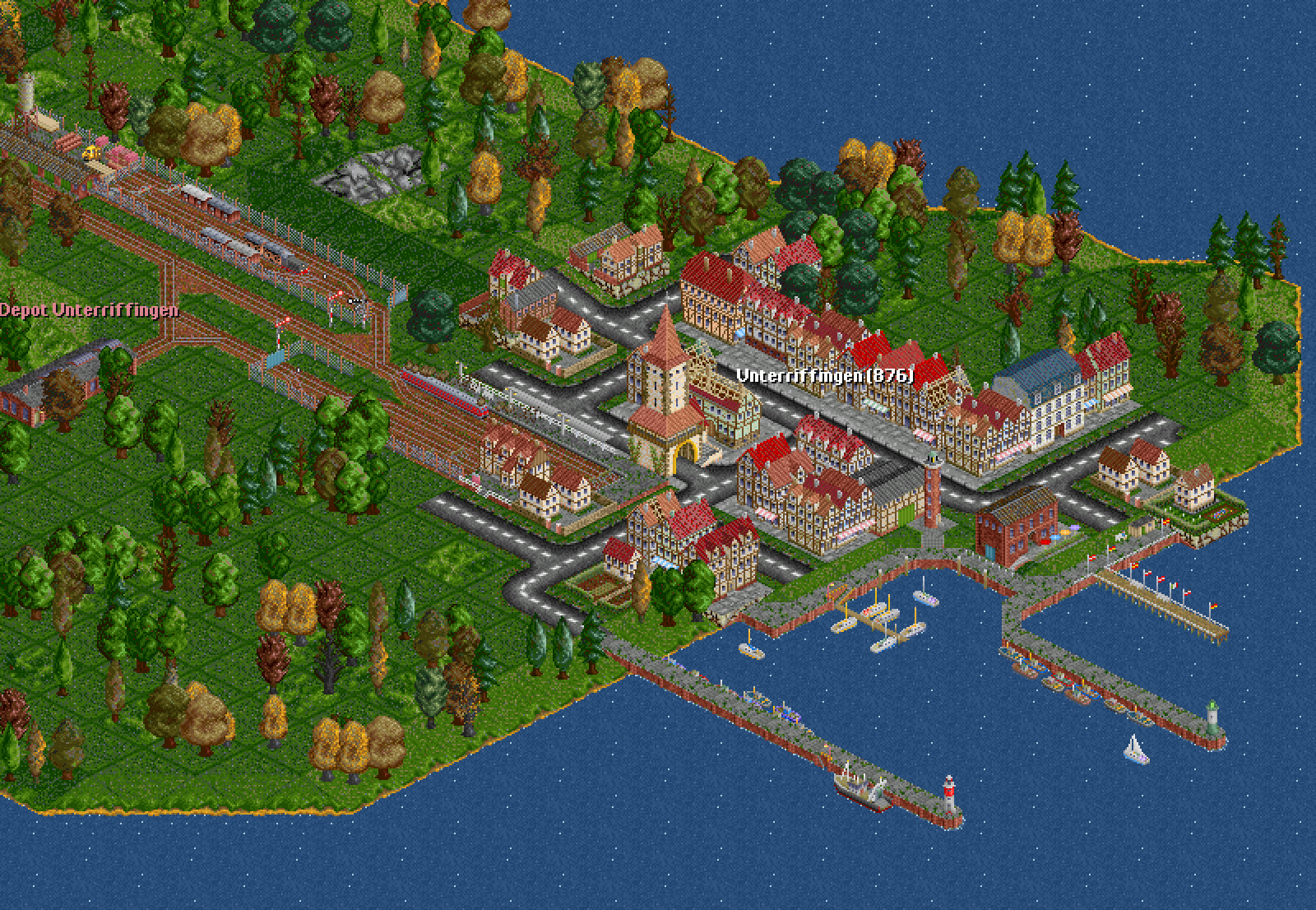 mr jj
Quote:
Sondigton is one of the few towns served by the company that the passenger trains still in operation.
romazoon
Quote:
Roderico is a small village located in the Impiriata State, a state of the Cindini region, the town is crossed by the Trans-Cindarian line.
TadeuszD
Quote:
Very curvy branch line to the coal mine located in high mountains. Every time the train must overcome the height difference of 10 tiles.
Screenshot from real game.

Tintinfan
Quote:
Leaving Vinksrade the branch quickly turns to single track past the Yard and comes to a stop at Vinksrade-Uveen Airport, more commonly known as Vinksrade-Ryanairport by the displeased local authority that has denied any further devolopments since. The line then continues down to Uveen and onto the city of Dokoever following the path of the river to small towns along the way. Cascaded Mat'64 units are most commonly used in 3-car formations during the day and 6-car formations during peak hours.