N E W
. . .
I N D U S T R I E S
Latest versions
here
and
here
NFO Coded entirely by Dalestan and drawn by me. Thanks go to orudge for kickstarting the project and epsilon for starting it
(if pics don't show try a refresh or visit its url)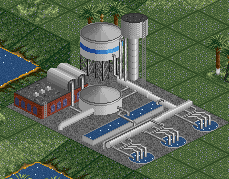 The Water Desalinisation plant is found only in tropical. It produces water. It replaces nothing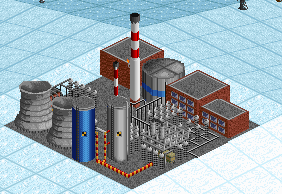 This Oil fired Power plant is found in all three climates, and requires Oil. It replaces nothing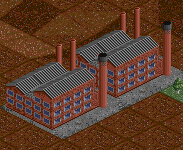 This is a graphics replace for the TTD factory.
Dos and Win versions below