Purno wrote:
Paffy Duck wrote:
TRAXX will be added later on, I think... IMO it's better to get the current version up and running (fixing steamer alignments now, afterwards I'll add and replace sprites...)
Adding an engine shouldn't be too much work, though.
Yeah, that's right... And I've found the reason of the A803 error: I should read that fietsing manual next time whenever an error occurs...
Purno wrote:
...
Paffy Duck wrote:
The current bug is for steamers with tenders, for which all coaches and wagons won't be good aligned. I'll post a screenshot later today... Don't know where the bug is... Perhaps, I'll just re-align tender and steamer sprites, so all sprites line up OK...
Coaches and wagons shouldn't be differently alligend when a steamer attached, unless the steamers got wagon override.
I'll re-align the Steamers and Tenders then... Here's the screenie: All three trains are the same (NS2100 + Tender + 4 Local Passenger Coaches). Only train 3 has a good tender, Train 2 seems to miss it, and train 1, well, half of the tender is in the first coach...
Attachment:
File comment: See the trains... Check the tenders!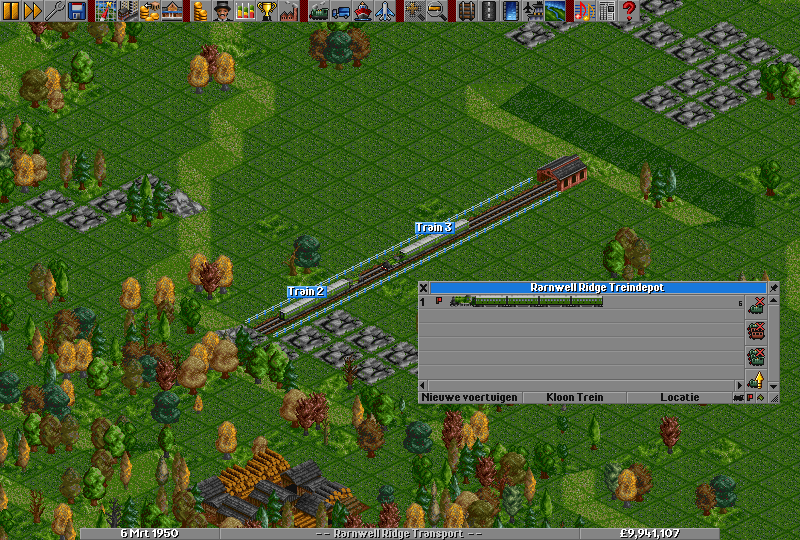 Rarnwell Ridge Transport, 6 Mrt 1950.png [ 85.78 KiB | Viewed 1922 times ]
Purno wrote:
OK, I did some work on a new website. Which do you guys prefer?
The new one is pretty simple, and pretty white... Too white IMO... But, you can find everything what you need...
For the styling, I must say I like the way older DTS-site (the one
before
the current one...), which was pretty neat, and the menu was easier to read than the current one.
So, my vote goes out to the new version, with the old styling