My latest creation - a Ford model T: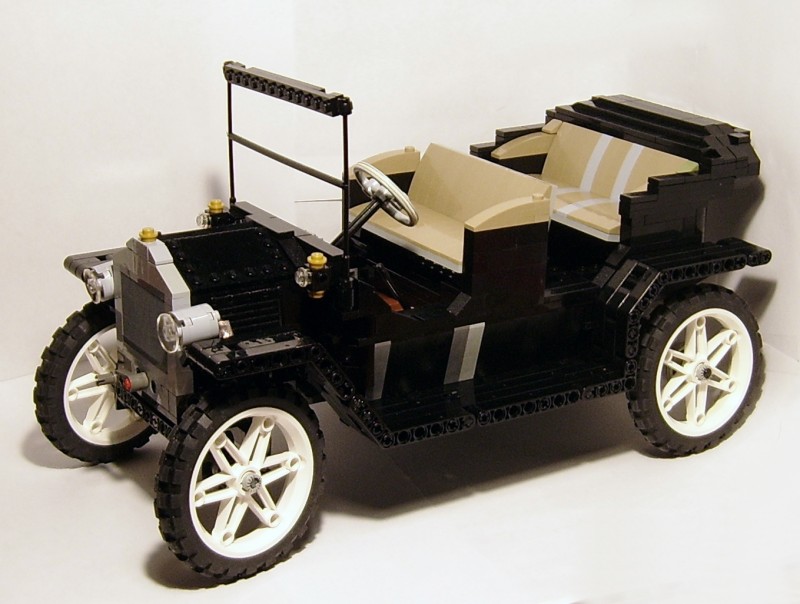 ---
Tycoon

Posts: 7260
Joined: 07 May 2005 20:20
Location: Somewhere over the spandex sea
Contact:
Andel
Quis custodiet ipsos custodes?
DISCLAIMER: The views expressed in this post are not necessarily those of Andel, who will do and say almost anything to get the attention he craves.
[/size]
---
---
Well, another year, another exhibition - this year our AFOL group (swebrick) had the annual meet at the Swedish Air Force museum in Linköping (Sweden). 13200 visitors in two days!
Attachments

20170317_183941.jpg (134.61 KiB) Viewed 1792 times

20170317_184356.jpg (186.73 KiB) Viewed 1792 times

20170317_184745.jpg (179.25 KiB) Viewed 1792 times
Last edited by
AndersI
on 20 Mar 2017 21:59, edited 1 time in total.
---
Attachments

20170317_185125.jpg (131.43 KiB) Viewed 1792 times

20170318_101644.jpg (121.76 KiB) Viewed 1792 times

20170318_131421.jpg (149.7 KiB) Viewed 1792 times
---
Tycoon

Posts: 4053
Joined: 03 Dec 2003 23:02
Location: Buckingham, Buckinghamshire - England
Love the TinTin Rocket

Official TT-Jewel Staite FanClub
Official TT-Ellen Page FanClub
Official TT-Hayley Williams FanClub
Official TT-generic yet cute emo woman FanClub
jonty-comp wrote:I accidentally wedged my frigate between some rocks. D:
---
yeah , lego is a cool and amazing toy,best of luck
---
Users browsing this forum: No registered users and 3 guests