Unfortunately, After making up a quick basalt material and applying the bump map, as well as a brick procedure, it is not nearly bumpy enough! Compared to the modeled stone you can barely see the bossing. Part of the problem is that I added extra procedural roughness to the material, which may be drowning out the relief. Also there is still not enough contrast between the flat and bumpy areas....
Attachment: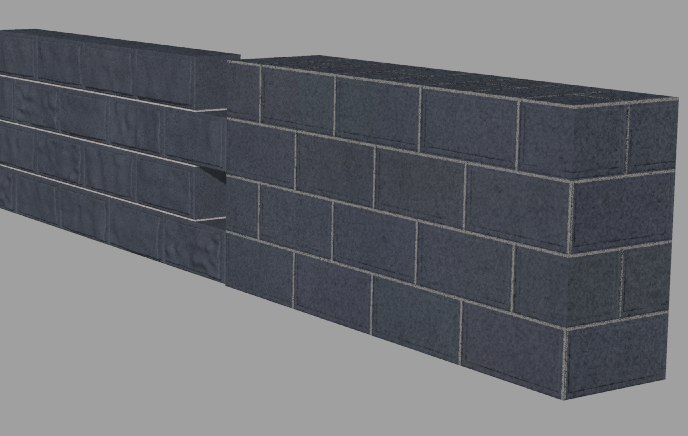 bossage wip5.PNG [ 315.8 KiB | Viewed 2514 times ]
Next step will be to go back and add some sharper transitions into the greyscale, lighten up the bumpy areas, and perhaps overlay a gradient to make the center appear to have more of a protruding ridge. I could also just try to map this material onto a surface that has some simple repeating embossed areas modeled, but that defeats much of the purpose of making a texture and bumpmap in the first place.
As it stands the texture is likely fine for most areas, but more prominent details, like corner quoins on station head houses, etc, may need to augmented with actual modeled stone blocks:
Attachment: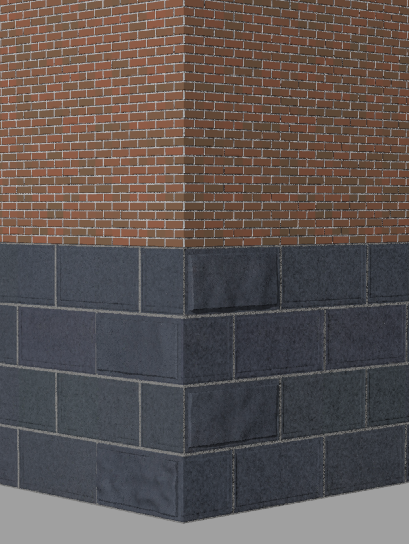 bossage wip6.PNG [ 321.43 KiB | Viewed 2514 times ]