I've made a 256x256 scenario from a heightmap I must have downloaded from this forum somewhere quite a while ago. Most of the buisiness goes on the two main islands, but there are also two towns on smaller island to serve.
Attachment:
File comment: A map of the islands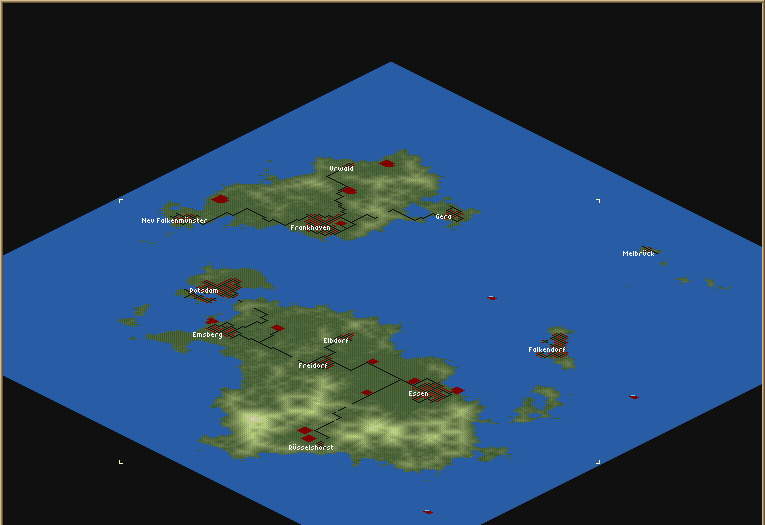 Unnamed, 12th Jan 1925.png [ 12.05 KiB | Viewed 1100 times ]
Enjoy!