LocoMH wrote:
I know you're actually thinking about that, but...larger radii. 10 tiles for tracks at least, as a maximum. And will it be possible, to have curves starting with the largest radius going down to a smaller radius?
Larger radii will be added later. But if I add 10 tiles radii I have to add 8 and 9 tile radii as well, since the user would expect to easily add more lanes to the curve, which only works if every possible radius is available (up to a certain minimum and maximum range).
Hazzard wrote:
Is there going to be diagonal track?
At the moment I don't plan to implement diagonal tracks. At first I just didn't like the diagonal look. But now I just don't find a way to create the modules. I will try to find a solution but I think there is none (solution = one or multiple diagonal track modules must fit between 45 degrees curves of any radius).
Attachment: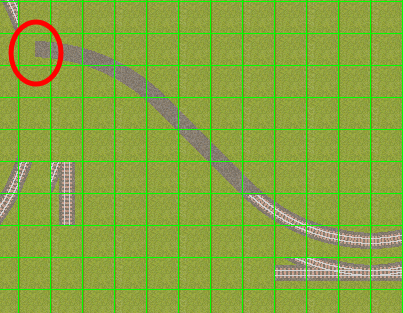 diagonal2.png [ 60.3 KiB | Viewed 10131 times ]