Love the depot, will fit great into my game.
Minor detail, the white plating is a bit too high. See pic, building left is your depot, right is the ISR one
Attachment: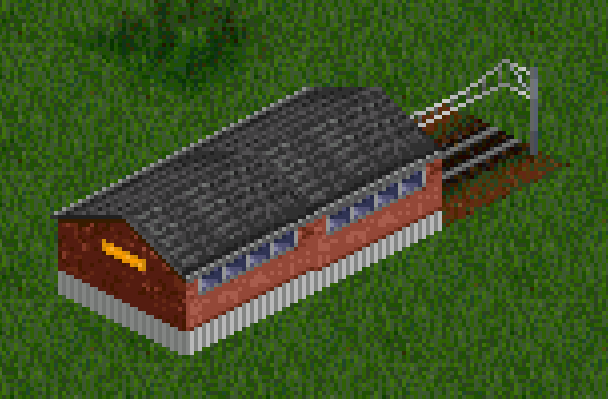 newdock24.png [ 23.43 KiB | Viewed 12467 times ]
About the dock, I think the building looks better when the broad side is alongside the shore. So the building on the bottom right and the one on the top left should be rotated.
I know that the FIRS fishingharbours have the buildings in the directions that you have drawn, but I think it looks strange when the dock is on its own and not next to a fishingharbour.
_________________
Projects: viewtopic.php?f=26&t=57266
Screenshots: viewtopic.php?f=47&t=56959
Winner of the following screenshot competitions:
sep 2012
,
jan 2013
,
apr 2013
,
aug 2013
,
mar 2014
,
mar 2016
All my work is released under GPL-license (either V2 or V3), if not clearly stated otherwise.