From '
Acme
' to '
Zama City
,' this is a collection of 1500+ real Alberta, Canada place names. They were taken from cities, towns, villages, hamlets and neighbourhoods around the province and all exist! Although strong English roots show, French and First Nations (Indian) names figure prominently as well. Available here or on BaNaNaS.
A selection of the available names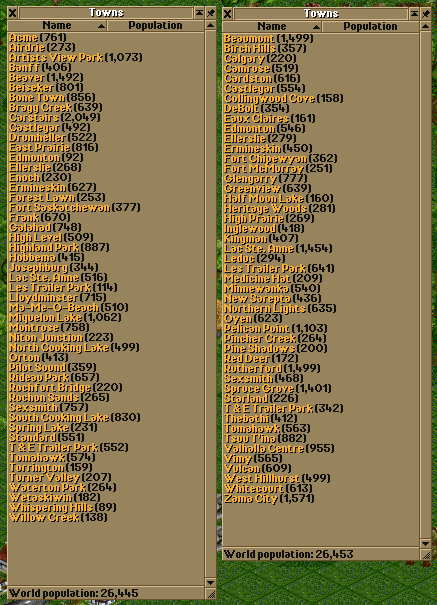 If you have an Alberta name that I missed and you would like added to the list, let me know.
A shout out to PlanetMaker and Hyronymus'
Dutch Town Names
for getting me started.
Updated (March 8, 2011):
Minor cosmetic updates, up to version 3