wallyweb wrote:
trainman1432 wrote:
The newstations preview for the modern warehouses and cold stores have three tracks. Is this a part of the grf?

newstations are by Michael Blunck. You might want to ask him over in his topic.
Those preview icons are from an older implementation of "pseudo tracks" before the invention of that "track type" feature in OTTD. Since then, a different solution had to be found.
The underlying idea can be put to life with the next version of
NewStations
(v0.7) in connection with the
DBrails
track set, see picture.
Attachment: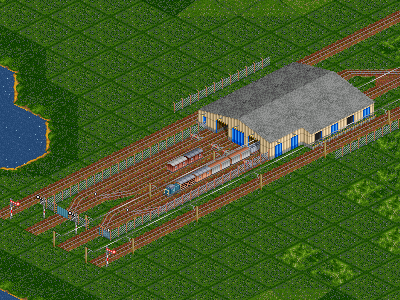 ptrack_sheds.png [ 352.47 KiB | Viewed 283 times ]
regards
Michael