Brumi - the algorithm for bankrupting a company is in a file named economy.cpp - for version r21266 of trunk - it is line 465:
Code:
/**
 * Check for bankruptcy of a company. Called every three months.
 * @param c Company to check.
 */
static void CompanyCheckBankrupt(Company *c)
.
Plus I've got another idea;
if path-signals are selected for railway
it would be beneficial for lorry drivers to build one on each end of single-rail station assembly such as this:
Attachment:
File comment: better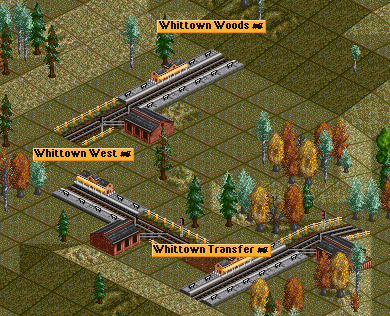 Whittown Transport, 10th Feb 1950.png [ 33.66 KiB | Viewed 3540 times ]
or going a bit further and placing two two-way path a few squares before and after each road crossing - the ultimate road traveler protection.

Attachment:
File comment: the best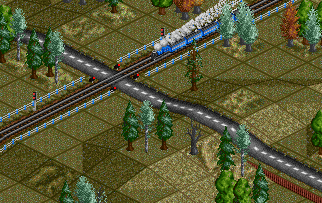 Abercombe Rivers Transport, 29th Jan 1950.png [ 21.14 KiB | Viewed 3540 times ]