Hey,
This is the same Fiji map as the first one, but in this version there are 11 more towns. Also in V.2I there are industries now. The Towns are not 100% accurate and the industries are definitely not accurate.
V.2
V.2I
- Enjoy. In real life Fiji there are many farms all over the 300+ island, what I'm trying to say is that there are many farms in the game. In this version there are two new town; Vatukoula and Namosi. I added these two towns as they both have gold mines; in the game I have substituted iron for gold.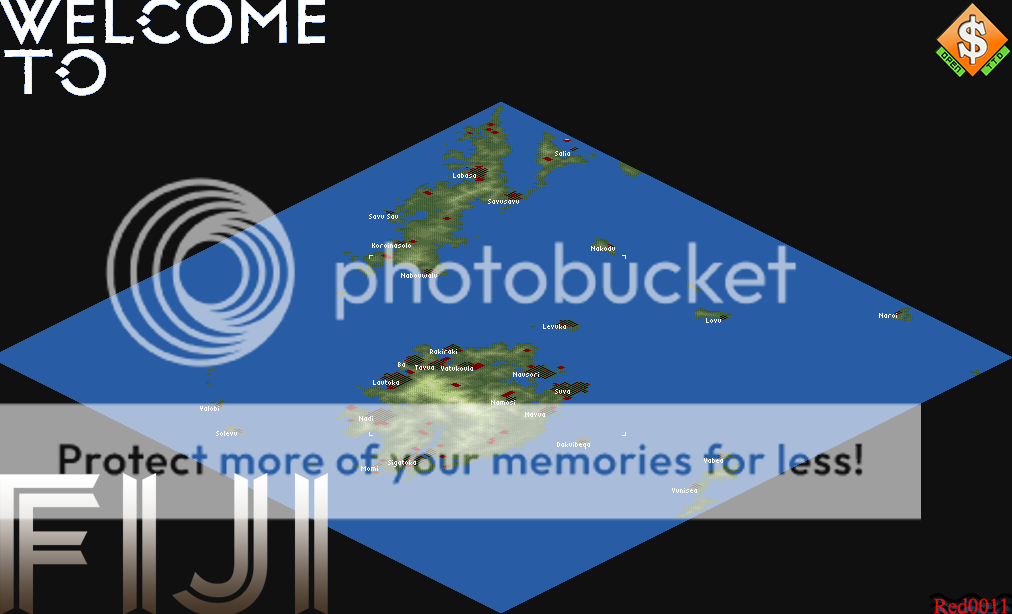 In the image ''welcome to'' is meant to look weird, that was not a mistake. I also have no idea how to make the image smaller, sorry.