A new scenario - Moscow region.scn. (Central Russia, Moscow region) (available on Bananas too! ). The subarctic climate. Size: 1024x1024. Version of the game: Openttd-1.6.0-windows-win32. All the cities and industries are located as in real life.
I added the location of coal mines in the North, in the South-West, iron ore mines in the South, oil wells in the East and South, the Breweries in the cities. In real life, in the Moscow region has no deposits of coal, iron ore and oil.
Enjoy the game

Map Moscow region.png
Towns Moscow region.png
GRF's:
GRF's Moscow region.png
Industry - ECS 1.2 (Town vector 1.2, Agrocultural vector 1.2, Basic vector II 1.2, Chemicals vector 1.2, Houses 1.2, Machinery vector 1.2, Wood vector 1.2 ), Cities - Swedish Houses Set 1.1.2.
The main set trains: PolishPKP Set 2.0 and Dutch Traiset 2.1.0.
Railway tracks - NuTracks 2 r247.
Road: ARRS 2.0
Bridges: Total Bridge Renewal Set 1.2 .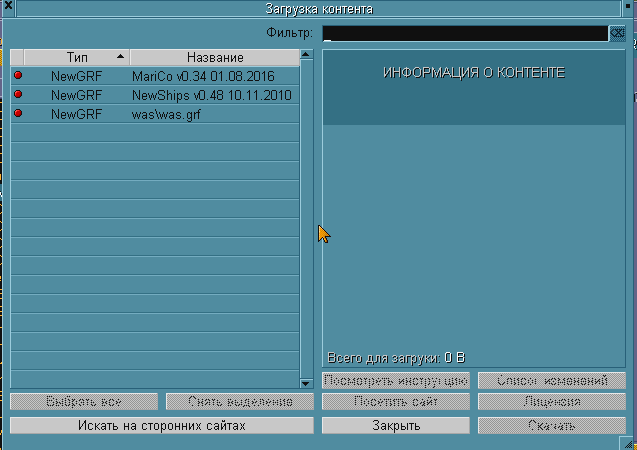 err.png [ 11.11 KiB | Viewed 4209 times ]