kamnet wrote:
I would like to propose a rule that any screenshots from NetTrans be barred from future competitions - you did too damn good a job at that game and it's not fair to everybody else still struggling for awesomeness!!!
It's not NetTrans, it's from a Japanese game I played on Tintinfan's server a little while ago... although I'm glad NetTrans seems to have a reputation now

Anyway, here are the entries for
Heavy Haulage
! Let's get voting!
Comm Cody
Quote:
From the lowly docks, several Crocodile locomotives await more coal or iron ore to transport up to the steel mill in the hill. The steel will then travel back down to the metal processing plant and be turned into goods to be transported around the map. These are the longest trains run by National Rail, stretching 14 tiles long and always clogging up the mainline. To fill these trains, several ships loaded with Iron Ore and transfer coal trains unload in this yard to condense the number of trains heading up the pass.

They make good money though.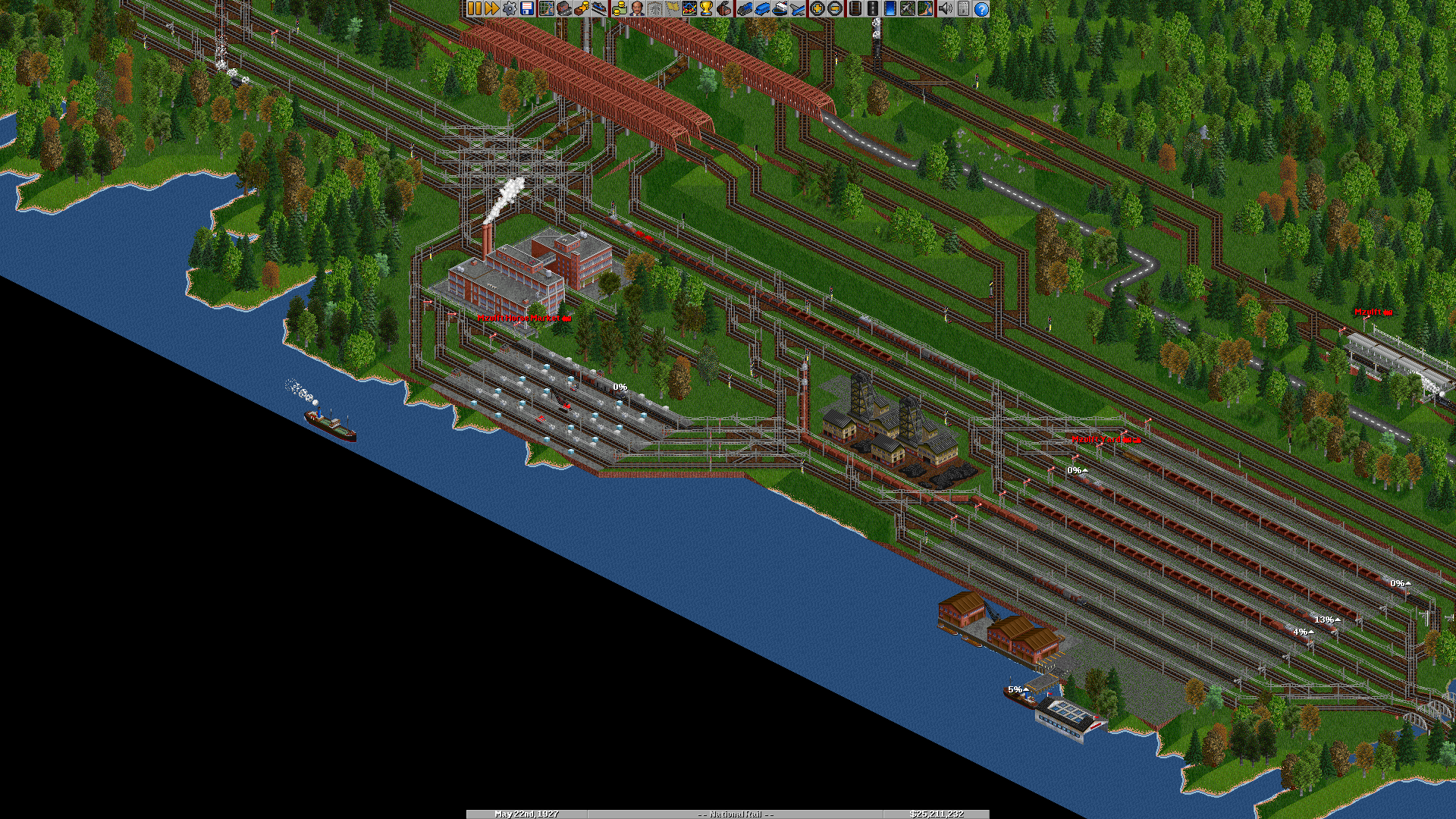 Emperor Jake
Quote:
A busy freight line crosses over a busy passenger line at Asahikawa. Heavy haulage of passengers and freight abound.
piratescooby
Quote:
Heavy [ Tram ] Haulage
Barts Heavy Hauliers Making the most of the heavy hauling capabilities of trams as well as trains ,for transfers and for deliveries .
STD
Quote:
Two electrified railways - trunk electrified DC railroad (140 km/h) and high-speed electrified DC railroad (250 km/h). Trunk electrified DC railroad is used for the movement of freight trains of large capacity, carrying different cargoes (coal, sand, limestone, scrap and others). High-speed electrified DC railroad is used for the movement of passenger express EVS1 "Sapsan" between cities and small towns. The area to the right and to the left very beautiful: wheat fields (now it is time to start harvesting wheat), deciduous forest with a lake.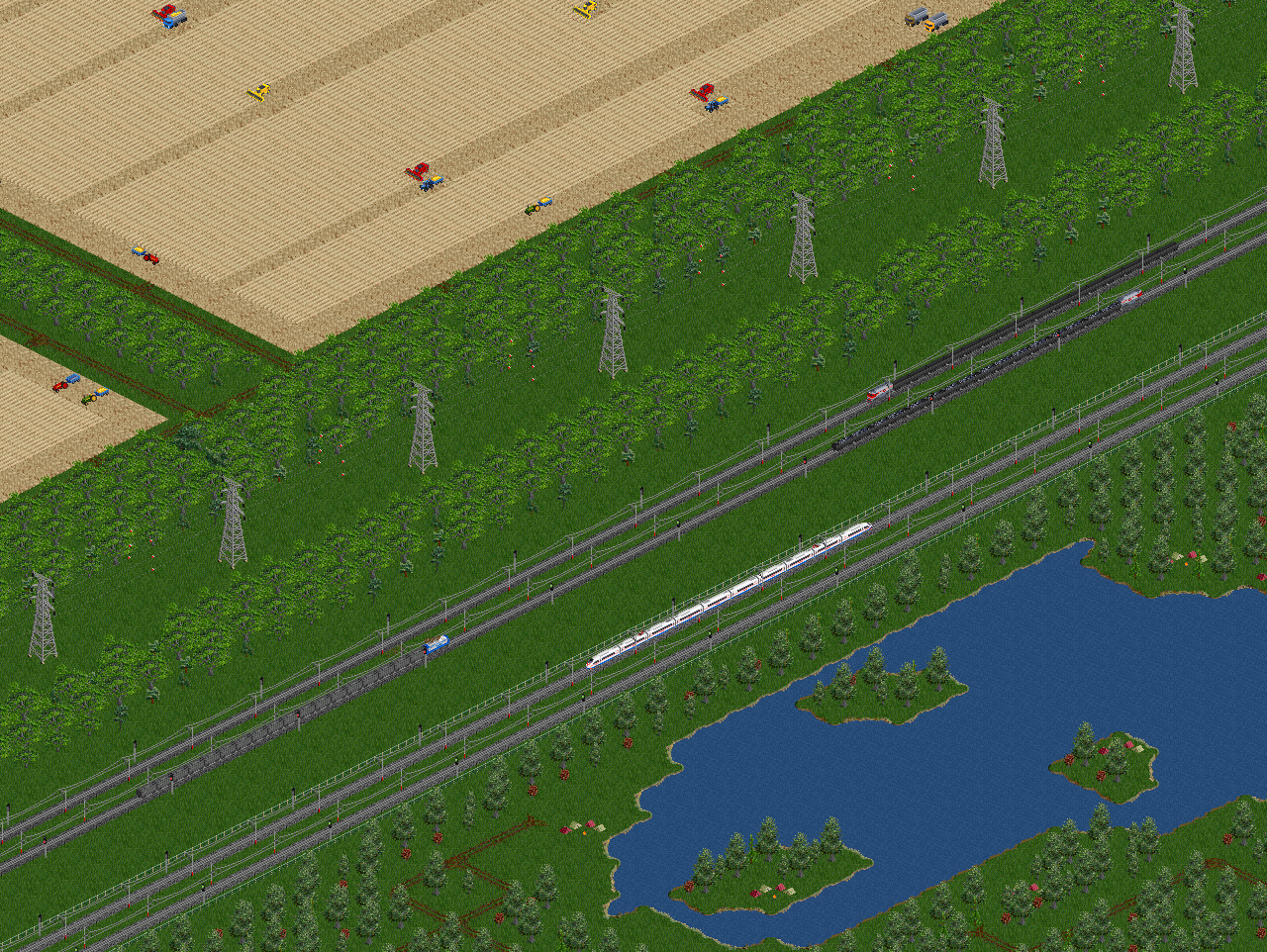 SwissFan91
Quote:
Heavy haulage of passengers around Olympic Park in Stratford, London. Eurostar and Javelin services can be seen running out of the low-level Stratford International while above ground 'DLR', London Overground & Underground, TfL and Abellio Greater Anglia services can be seen.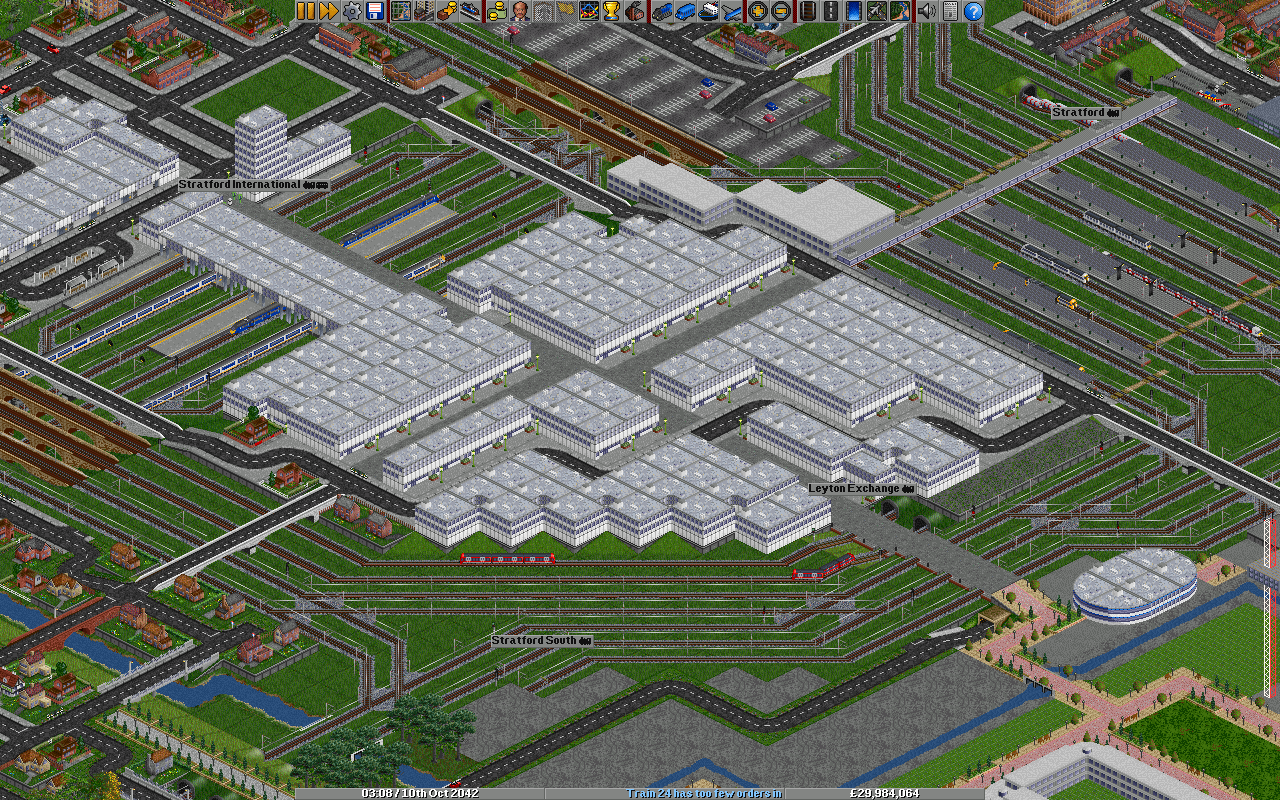 wallyweb
Quote:
We have a three M636 diesel head with two helpers mid train and one pusher on the end moving 162 wagons each containing 47 tonnes of iron ore for a total of 7614 tonnes from Campbellton Mines bound for Port Campbellton Terminal to be loaded and shipped to the foundries at Hamilton. The challenge is moving downhill across an old wood trestle and an even older covered bridge where the maximum speed has to be held to 35 k/h.