And the entries are in!
A warm welcome to our newcomers, ALEXbr and SilverSurferZzZ (I don't recall you submitting here before, I might be wrong)
First, a couple of questions:

@flogeza: I assume that "straddling bus" is just a mockup, or is it actually in a NewGRF?
@piratescooby: Where are those parking garage tiles from? AuzObjects or something else?
Anyway, here are the entries for the "Trams and Road Vehicles" theme.
ALEXbr
Quote:
Trying to recreate a part of my hometown...
Emperor Jake
Quote:
The Sugar Party Farming District's transport needs have been taken over by Red's Transport after NetTrans sold the rights to transport the grain products to the food plants. Various other road traffic is also seen using the cross bay bridges, including milk tankers, supply vans and a regional bus. Heavy shipping traffic swarms the waters surrounding the peninsula.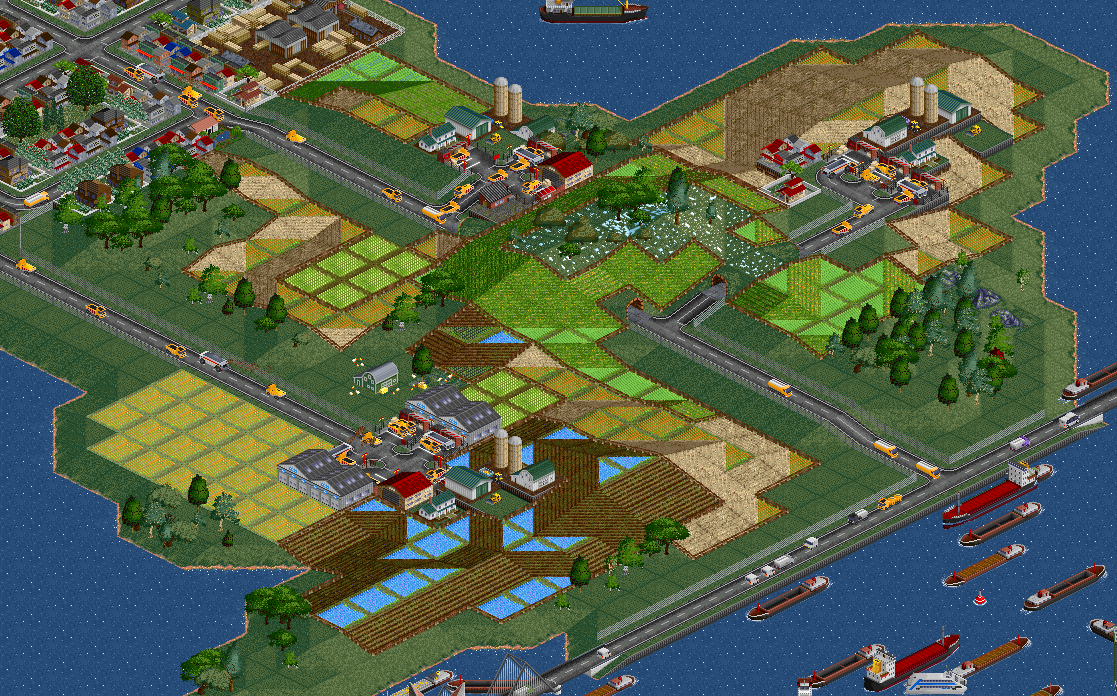 flogeza
Quote:
The city expands bus,(elevated) fleet.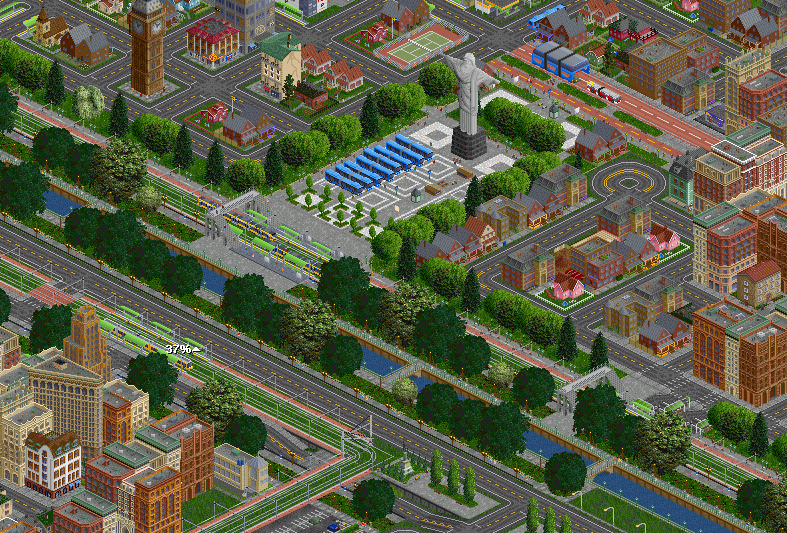 leifbk
Quote:
The Piltinghatten-Graslund area, a fairly common Norwegian scenery: two communities separated by a rather wide sound, recently connected by a long bridge. There's a bus line between the two towns, and the bridge is in heavy use by trucks carrying raw materials to a brick work situated to the south. A forest delivering wood to a paper mill is seen west of Piltinghatten.
piratescooby
Quote:
The start of rush hour at Wedington .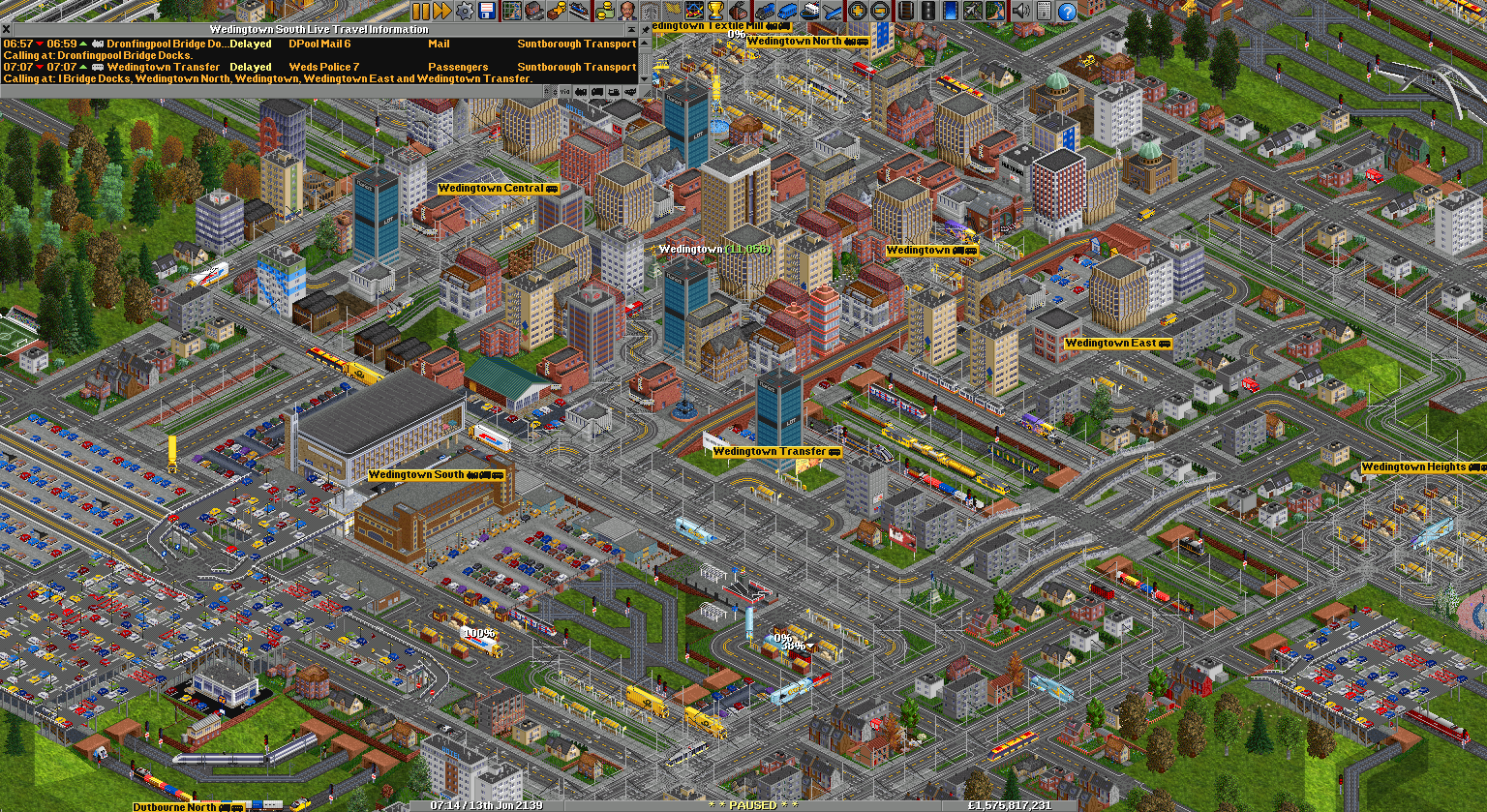 SilverSurferZzZ
Quote:
Up and down village... The last minute bus.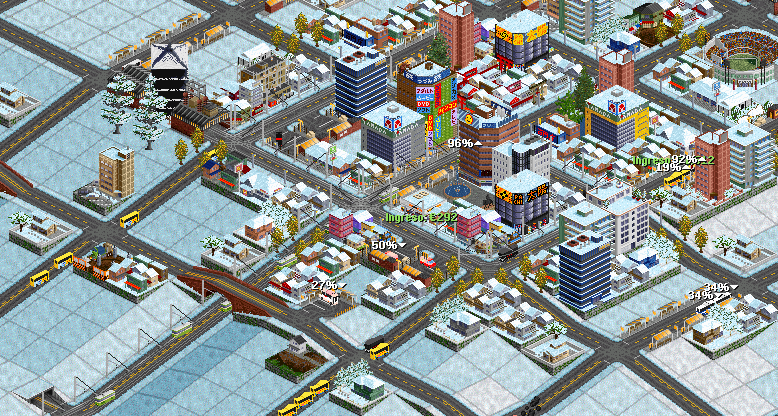 STD
Quote:
It is my native city Samara (Russia). Residents and guests use the following public transport: buses, trams, trolleybuses and private minibuses, subways and commuter trains. I decided to show that part of the city where I live at the moment. In the southern part - train station Bezymyanka. In that part of town (neighborhood Bezymyanka), where I live, most often residents ride on buses, trams and private mini buses. But some residents of the neighborhood ride on the commuter train, since it is to avoiding traffic jams in the city. Our neighborhood is a rich diversity of different parks and gardens.