@wallyweb: I thought you might still want to post something

Anyway, we've got a slightly smaller selection to vote from this time. Not complaining though, it'll make voting easier

Also I believe a welcome to the competition is in order for TheAmir259.
Since there are fewer this time, I've put them inline again, hopefully some of the bigger ones don't cause too many problems.
Emperor Jake
Quote:
A tourist train traverses a specially built scenic railway to reach the winter resort town. The track involved two switchbacks and a large bridge offering the best possible views of the waterfall and valley.
piratescooby
Quote:
Marnston Mountain Railway in Autumn , a narrow gauge rail line , serving the three mountain towns, Avonshaw in the valley bottom ,Nantshaw Ridge in the middle and the Ski Resort of Marnston .The NS700 steam train in push pull combination service the three stations .Two Mat 64 Plan V have been converted to cable cars are in operation in winter for passenger service taking over from the NS700 who only haul cargo in the winter months .
Quast65
Quote:
Usually I dont post these big size screenshots, but there is so much eyecandy to show off

S-Transport
Quote:
The old and the new railway line through the mountains.
STD
Quote:
Different engineering solutions in the highlands - road tunnels highways, railway tunnels, bridges.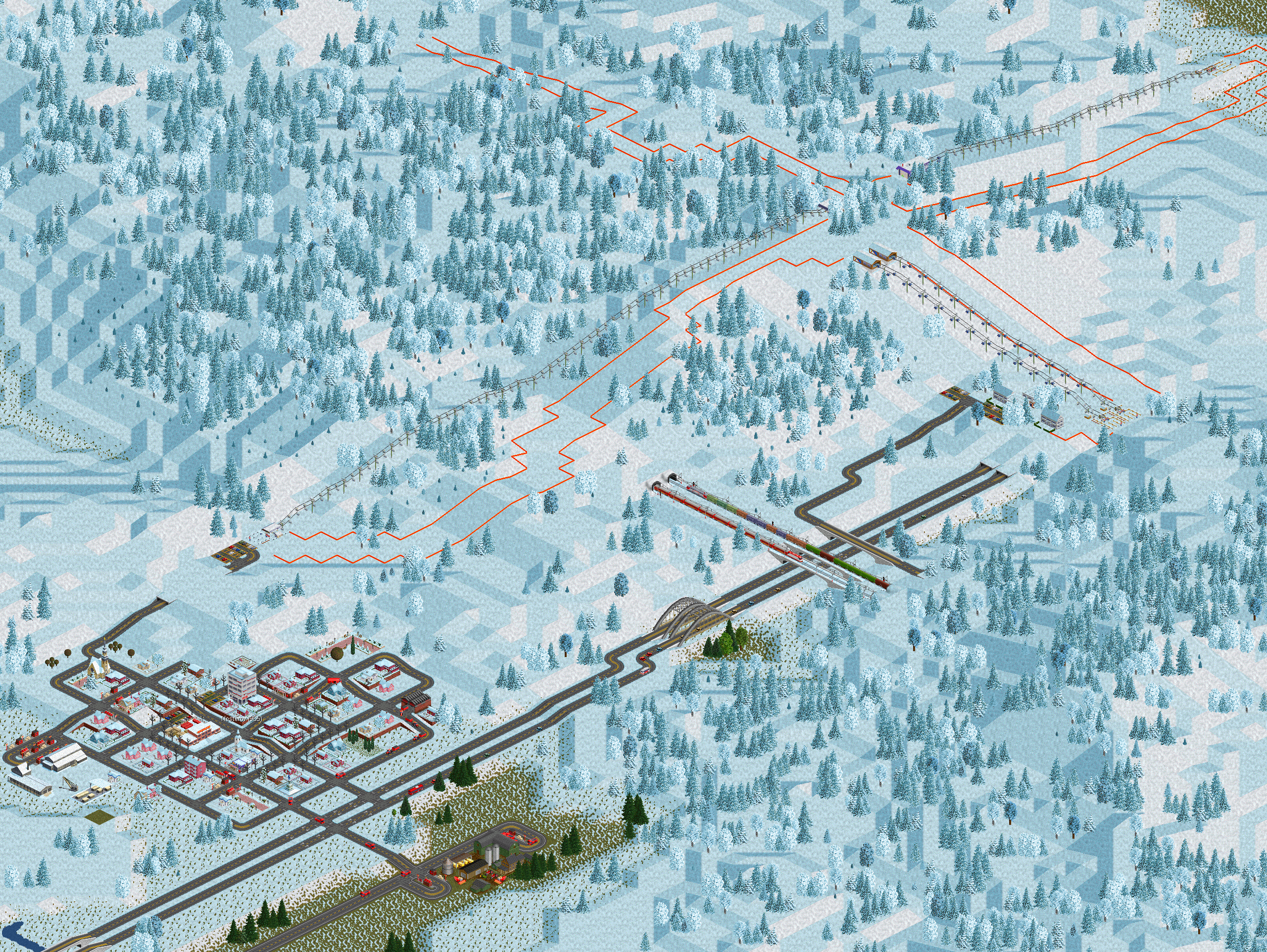 TheAmir259
Quote:
Not really an interesting one. A classic line climbing steeply up a pass vs a high speed line going under the pass. Can be seen here an autorack train and an APT, entering and exiting the tunnels respectively. An A3 commuter train operates on the classic line, but not much were operating today, so explains why none appeared.
wallyweb
Quote:
Switchbacks up the Plainston Escarpment