wallyweb wrote:
He must have been severely New Yeared! Somebody pass the aspirin.

Yep, you could say that

Anyway, the entries are finally in! We welcome the three newcomers this round, acs121, GarryG and mr jj!
acs121
Quote:
In Switzerland, Christmas Markets are in numbers and they even took place on some station platforms. You can see an SBB-CFF-FFS RAe TEE II, and a french TGV.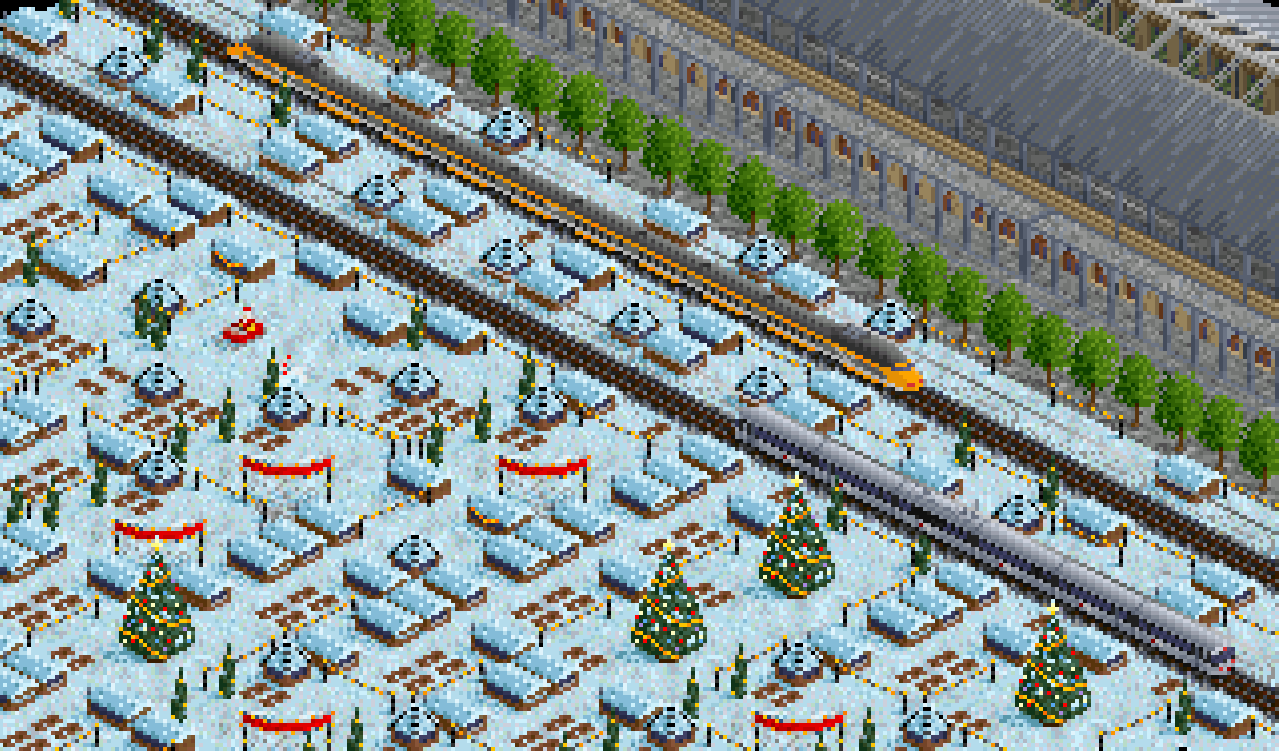 Emperor Jake
Quote:
On a cold December day in 1947, Fred's Company Christmas Train pulls into Bel-Aire station on Blackstone Island. The parcel vans are filled with donated toys for children which the train distributes throughout the island, ensuring the holiday cheer is spread to all.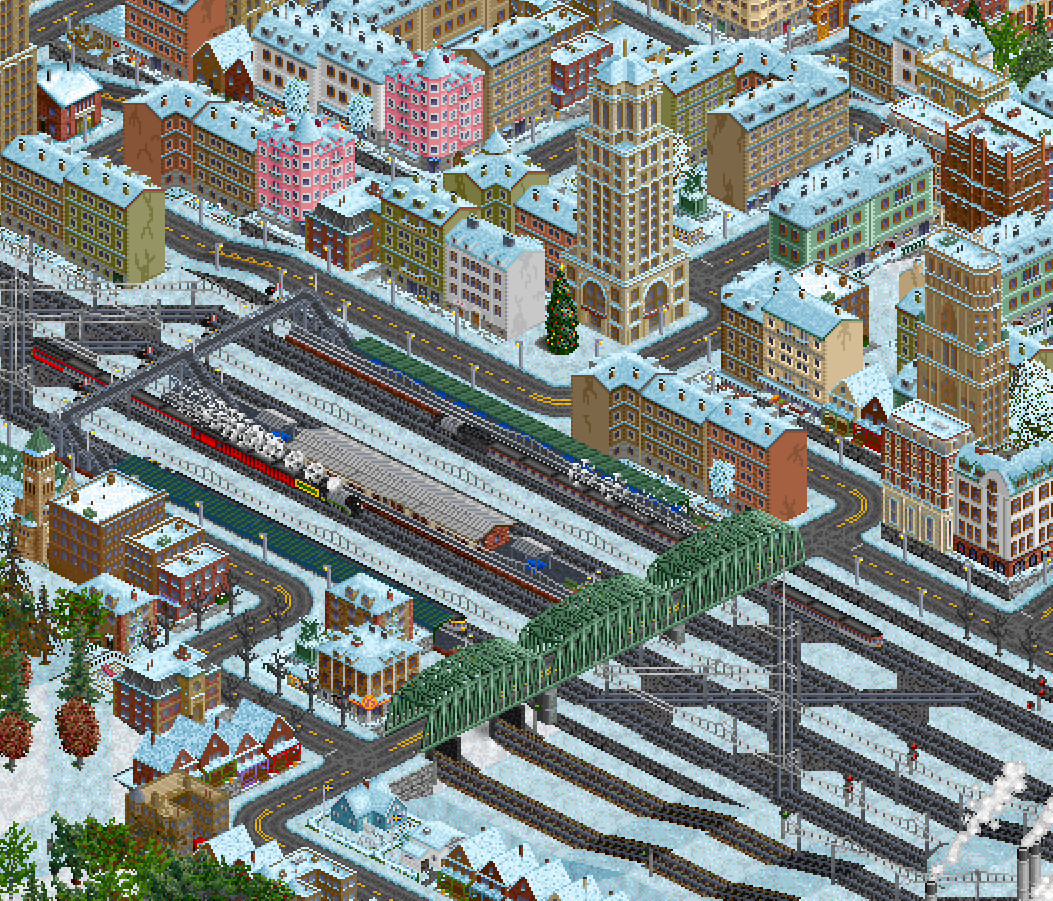 GarryG
Quote:
Australia doesn't get snow at Christmas, but Santa still visits.

Because of the heat in this country it not suitable for reindeers and he uses Kangaroos .. they white in colour and called Boomers.

He just delivered presents to all the kids in the park and now he heading back to the North Pole ready for his night run.
mr jj
Quote:
Bondston is a village made up of lumbermen and miners in the past. The ore is gone out and the cut is forbidden. Then the village became a tourist destination. Here we can see two tourist trains, one A 3/5 "Rudolph Star" and a Be 4/6 "Polar Express", both going to Brindington Market.
piratescooby
Quote:
Happy Christmas to all , My entry for the month is S.Clause refueling base at Valdez ,well Rudolf and Co. have a load of miles to cover they need refueling stations .
STD
Quote:
The city Krutogorie a great place to relax during the Christmas holidays. In this city you can go for a walk in the park, on city squares with Christmas trees, sit in the cinema, to make purchases in stores and shopping malls, to visit the Christmas market and other that comes to mind. In the north from the city ski slopes. You can get there on the electric trains from the neighboring settlements and in the passenger long-distance trains from other cities. Then you can then rent a car and drive to the ski slopes. Residents and guests of the city in winter often come for skiing and snowboarding. Everyone loves here. Beautiful scenic spots, frosty air, excellent service - holiday homes, parking, cafes and more.
wallyweb
Quote:
My favorite Christmas Present ...

was an HO gauge train set and it had a freight train and a passenger train that made real smoke and a bridge and a tunnel and two stations and all kinds of other stuff...
edit: changed hotlink to mr jj's image