So I thought I'd do a casual, sandbox-y aesthetics game. Just from ground up building some sort of network or something. That hopefully will look nice.
Attachment: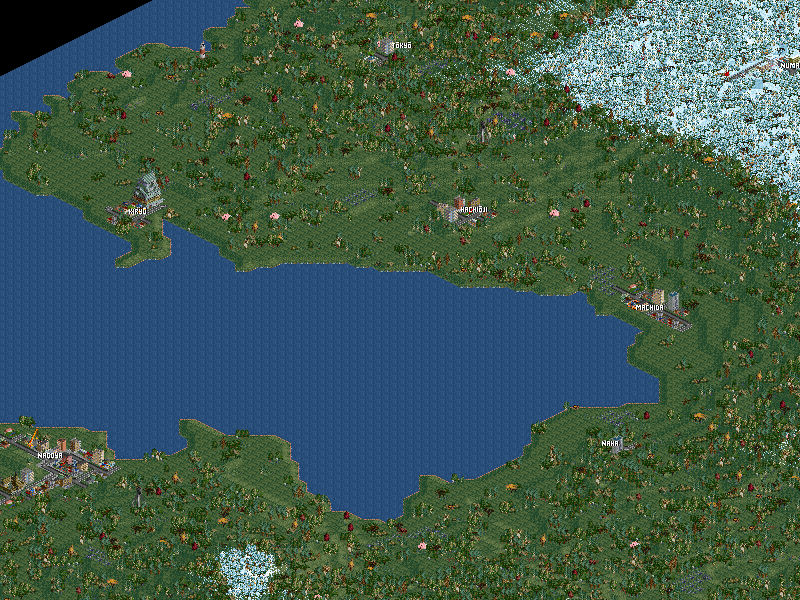 aesthetics_01.png [ 147.1 KiB | Viewed 2875 times ]
I picked this bay as the area that'll concern me for now. I like bays. This was one has some very steep mountains around it, which will limit space quite a bit, but, heck, might make things more interesting.
Attachment:
aesthetics_02.png [ 128.14 KiB | Viewed 2875 times ]
I usually start by connecting towns and cleaning up town layouts a bit. Kiryu also gets a little park around the castle.
On a side note, this is a patched OpenTTD (New Maps), with that little houses-don't-build-on-slopes patch applied. And daylength.
Attachment:
aesthetics_03.png [ 129.6 KiB | Viewed 2875 times ]
Then trains. Some sort of local line around the bay seemed appropriate. I'll do the stations nicely later on.