Another new scenario. There were some ideas to create. I present now for your attention

.
This scenario is called "
Baikal
"

. Map size 256x256. The subarctic climate. OpenTTD_LetsPlayEdition_32bit (Joker's Patch Pack). Flat terrain with different elevation changes: hills, rivers, lake Baikal. On the map 14 settlements-Angarsk, Babushkin, Baikalsk, Balagansk, Cheremkhovo, Irkutsk, Kachug, Khorinsk, Shelekhov, Sludyanka, Ulan-Ude, Ust-Barguzin, Ust-Ordynsky, Zhigalovo. Throughout the region there are deciduous and coniferous forests, fields. Fishing is possible in the region on lake Baikal and in the rivers. Developed woodworking industry - harvesting, processing at the sawmill in the timber and sending it to a furniture factory. Agriculture is located mainly North of lake Baikal and the Selenga river (dairy farms, agricultural farms), on south of the city of Ulan-Ude sheep farms are located, coal mines are located in the West near the Angara river, in the East near Ulan-Ude. Two quarries (extraction of mineral resources) are located on the coast of the Selenga river. In the major cities of Irkutsk and Ulan-Ude is the main industry-food and textile industry (sugar factories, slaughterhouses, textile factory), production of building materials (steel plant, glass factory), chemical industry (lime plant) and metallurgy (steel plant). In other settlements there is a food industry (Zhigalovo, Ust-Ordynsky, Ust-Barguzin), woodworking industry (Baikalsk, Ust-Barguzin). Residents and guests have a rest in different ways: walking, camping, cycling, sports, reading books, shopping and much more. You can get to the settlements by bus and minibus, by commuter train and by private car.
Heightmap:
Attachment: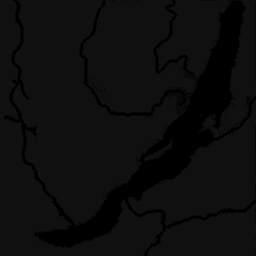 Baikal.png [ 7.3 KiB | Viewed 507 times ]
Map of scenario:
Attachment:
Map of scenario Baikal.png [38.96 KiB]
Not downloaded yet
The (official) cross-platform binary can be downloaded from
https://www.openttd.org/en/download-ratt
Docklands 1.1
Unspooled
Mop Generic NRT Road Vehicle Development (was Trolleybi)
Country Roads 0.2.3
Supplemental Unsurfaced Road Vehicles Set (SUV) (*NRT)
Baikal.scn