New YACD game in alpine climate.
First an overview of the map. 256x256, high mountains and deep valleys.
Attachment:
map.png [ 383.83 KiB | Viewed 1623 times ]
Zirndorf. E16 is approaching the passenger station with an express train, while grain train powered by E75 is unloading at Zirndorf brewery. A local with class 75 tank engine and some buses can be also seen.
Attachment:
Pilkington & Co., 1933-12-25.png [ 137.92 KiB | Viewed 1623 times ]
E16 climbing uphill with passenger train through somewhat silly series of curves.
Attachment: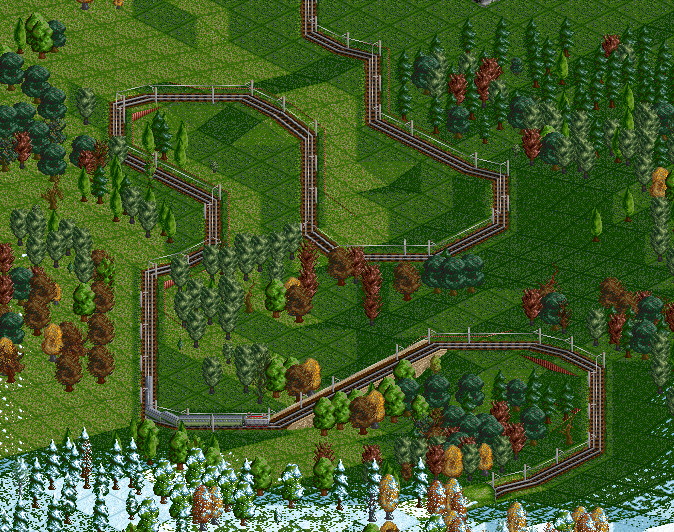 Pilkington & Co., 1938-09-04.png [ 90.64 KiB | Viewed 1623 times ]