And here are the entries, brought to you by my laptop and the work wi-fi

acs121
Quote:
Many, many lines cross the Seyne river in Carlyville. This includes roads, light rail lines or commuter rail lines.
But most people cross the river in order to go to the Marina, which sure isn't very far.

andres1555
Quote:
This is Bunside and its historic central station (which suffered some modifications during a century growth). When I build it, it was an island. Then I had to join it to the north coast. And later I dismantled 2 tracks making this place a park. In the meantime, a new railway line was founded, whom crossed the city from north to south.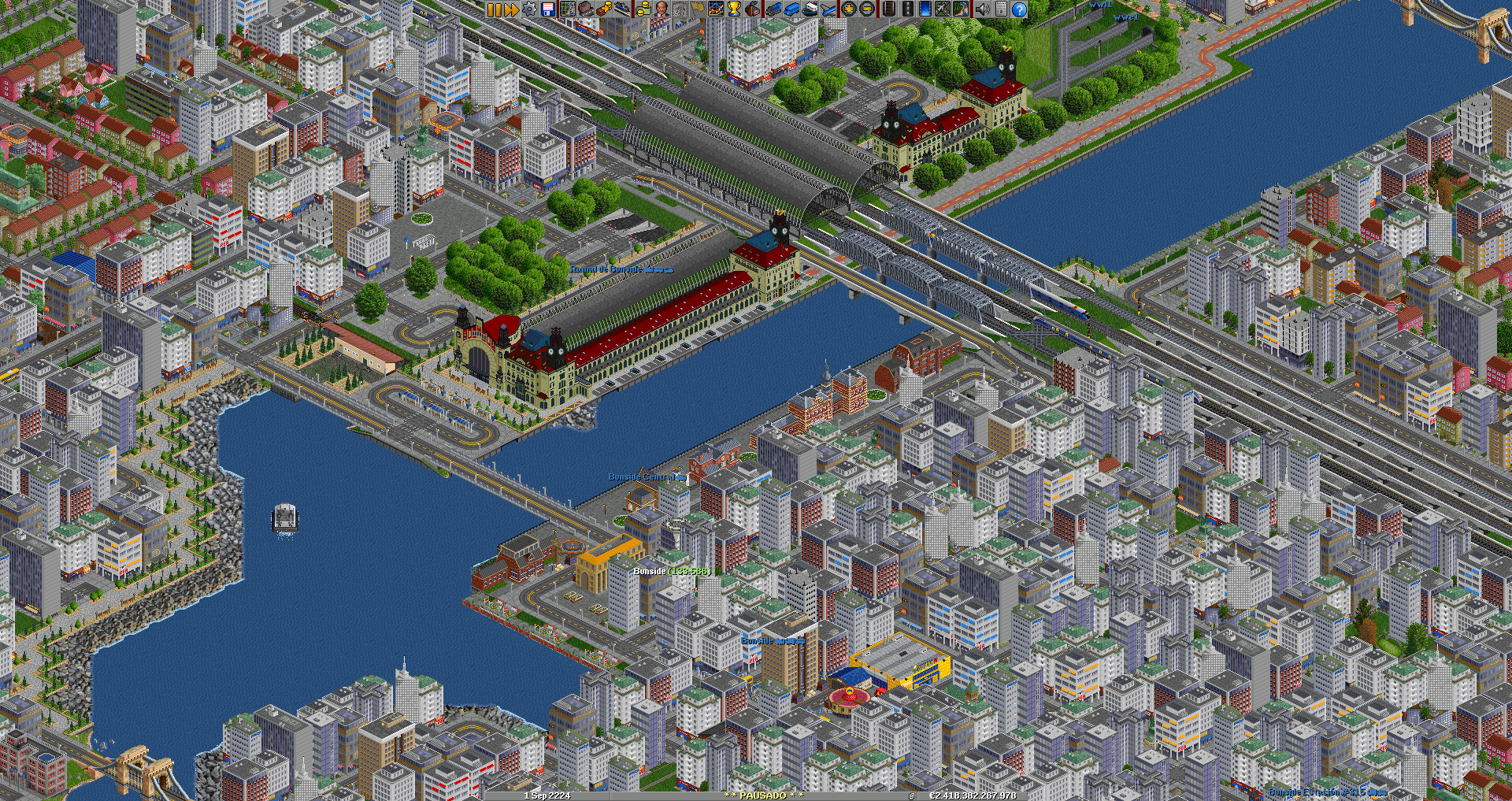 Emperor Jake
Quote:
The Grand Uralic Trunk Line crosses the river at Svetlograd. One of many river crossings along the line, this one retains the old steel truss structure. The densely populated and industrialised river valley means there is a lot of traffic. Freight barges ply underneath while an intercity meets a local train while crossing.
GarryG
Quote:
Crossing Loop at Mount Horeb with 2 track inspection and maintenance vehicles waiting in the crossing loop for the south bound pass to pass.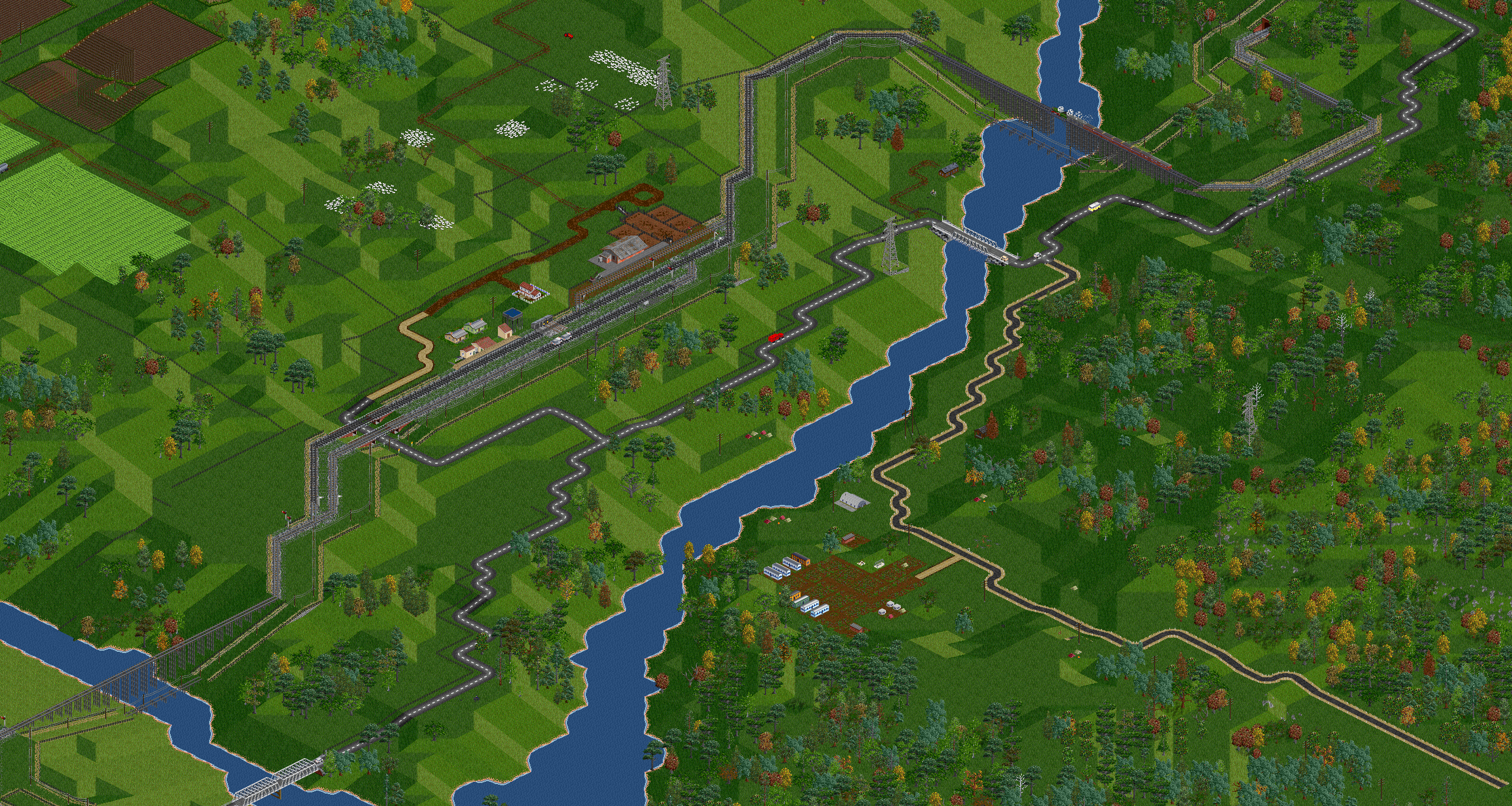 ISA
Quote:
<no caption>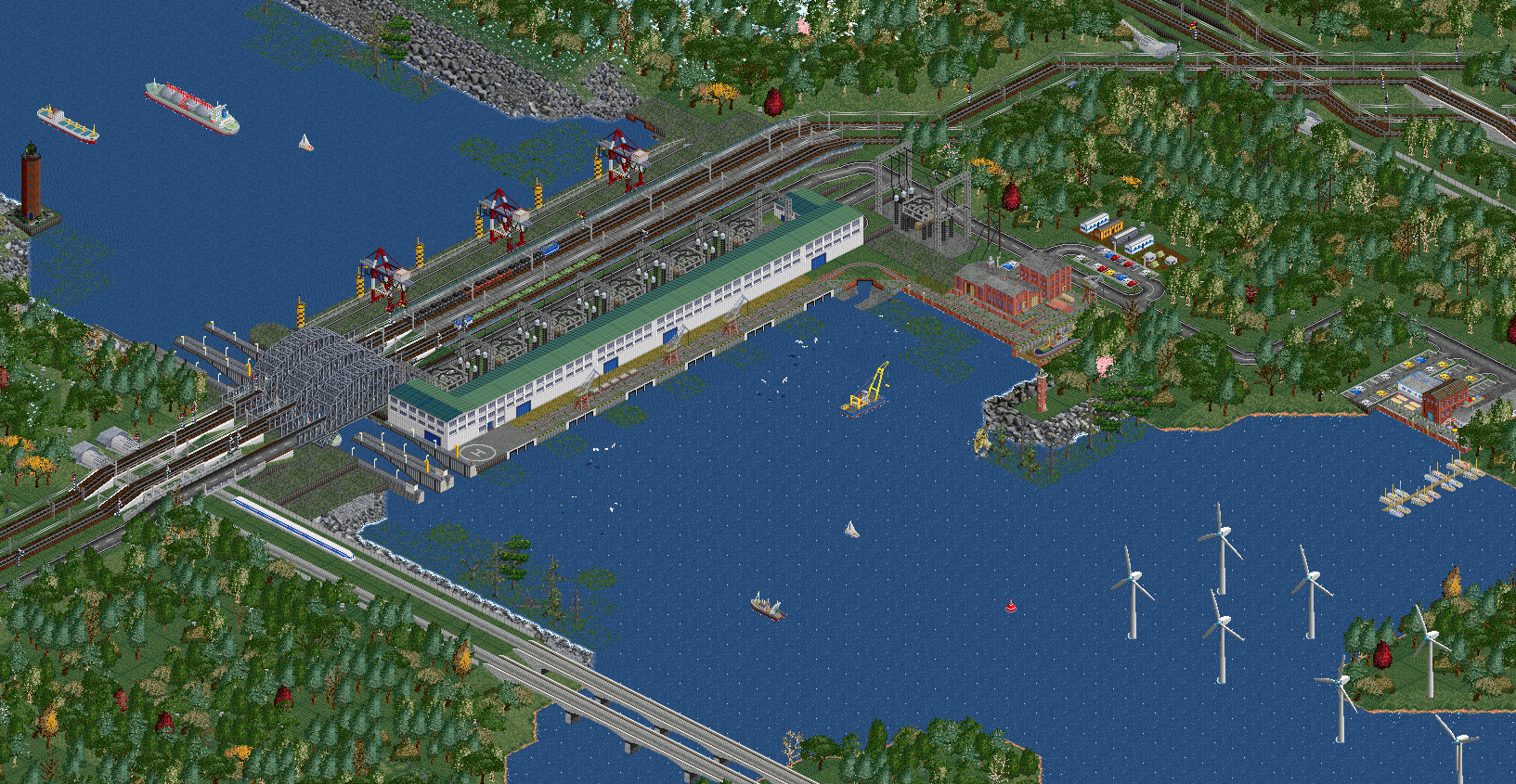 luxtram
Quote:
This is my entry: Dream of a river city.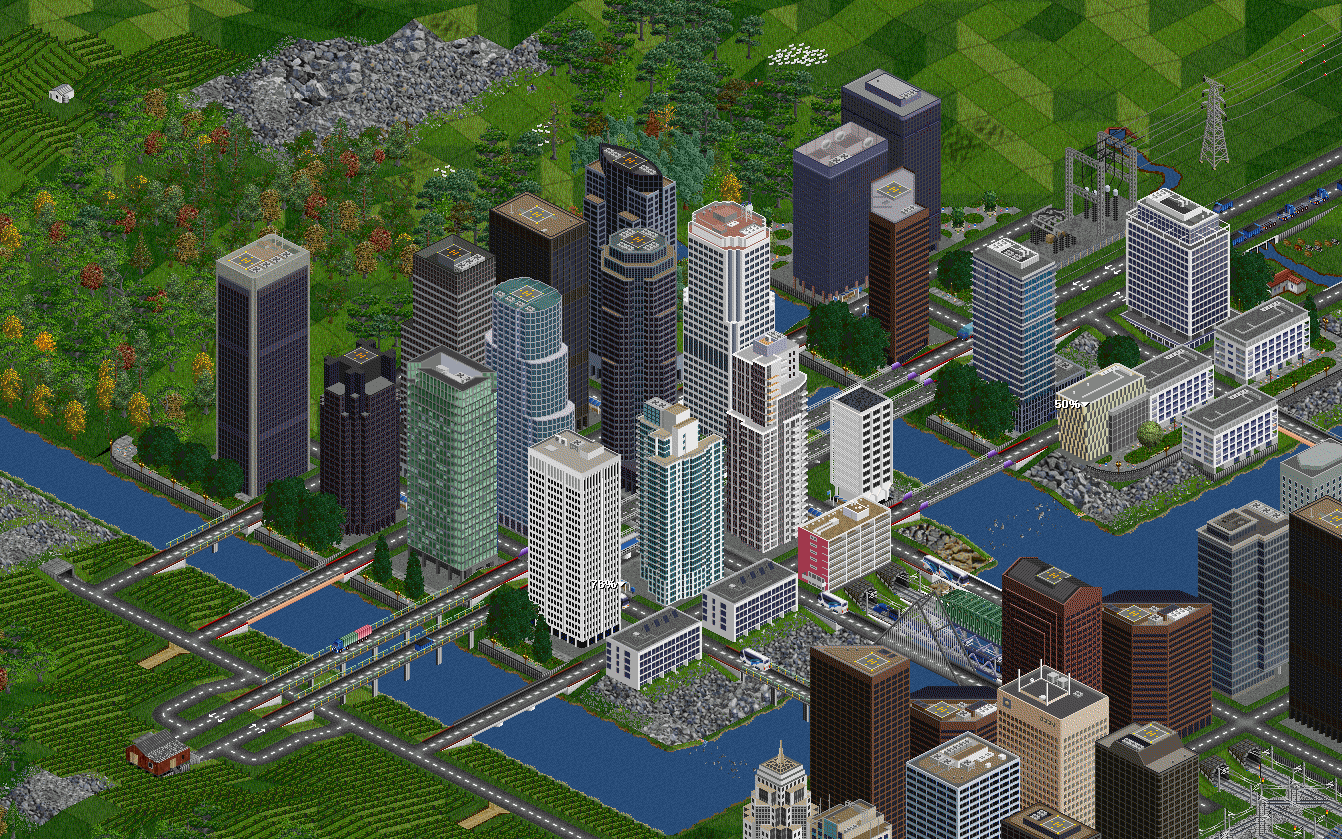 mr jj
Quote:
A long freight train crosses the river in a bridge while a ferry take passengers from one side to another.
wallyweb
Quote:
We see our intrepid little train with a two engine head end and a helper at the rear as it struggles mightily up the grade from trestle #3 to trestle #4 with a full load of supplies and a coach with a fresh maintenance crew for the new technology of the day, microwave communications, as well as a mix of sports fishermen looking for that perfect salmon pool and prospectors looking for the motherlode of minerals so much in demand by the new economy. The only way up the ridge from Sea Side City to the little town of Summit was via Salmon River Canyon and a series of switchbacks only possible with several river crossings provided by trestles.