A whopping 11 entries, lots of excellent entries, should be an interesting one!

acs121
Quote:
The Sininenjärvi, meaning Blue Lake in Finnish, so called because of the pure and still not polluted water of the lake, hosts everything near Multia. From top-left to down-right, the main buildings :
- Kiiminki tram station
- Kiiminki tram stop, and the Lake and Tram Square
- Haapajärvi train station
- Haapajärvi bus & tram stop
- Kiiminki bus stop
- Luxhotel of Multia
- Multia Northwest neighbourhood
- Multia-Ylojärvi airport, with an airplane taking off
- Airport train station, with two trains waiting for departure : a PATH PA-4 imported straight from New York, waiting to depart to Multia Bank (downtown) and a M2 'Cosmopolitan' also imported from New York going to Jyväskylä by Multia Paul Vaillant-Couturier Avenue.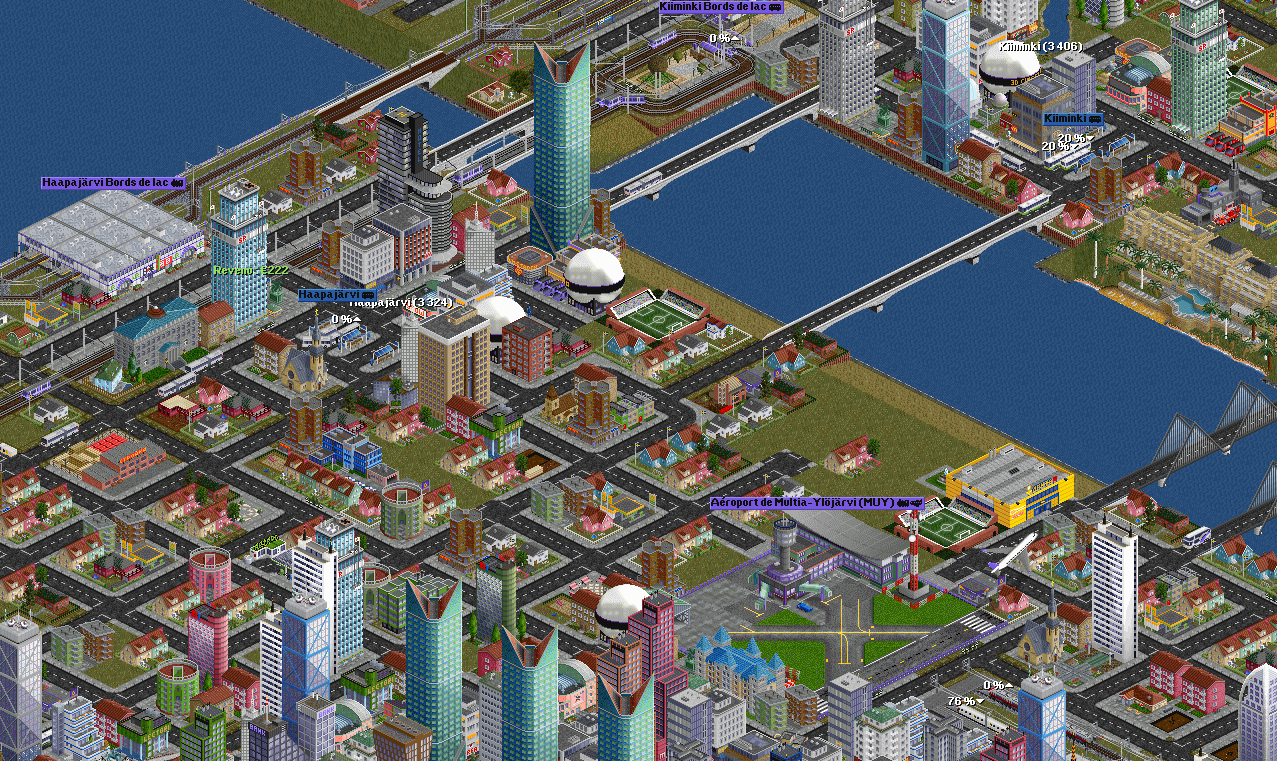 Chataigne
Quote:
It represent a vision from the Rhône : A major river in France where the valley is important for all type of transportation and for hydroelectrical production (like the dam we see in the picture that inspirate me a lot because i work in dam inspection

)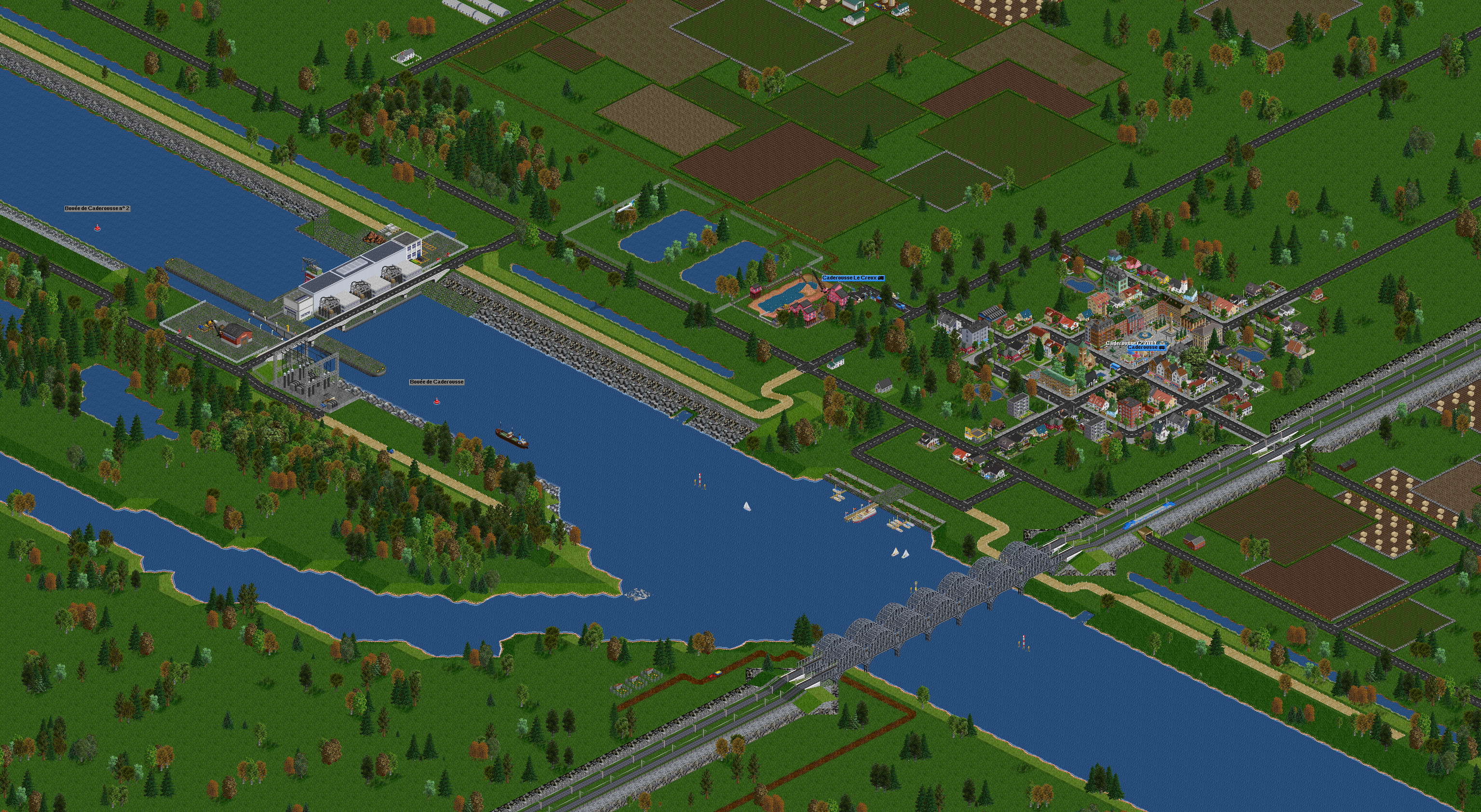 Emperor Jake
Quote:
A river flows past the car factory at Iwamisawa. Heavy freight traffic plies the waterways and the adjacent rails, which create a barrier between the recreational boating lake and the river traffic.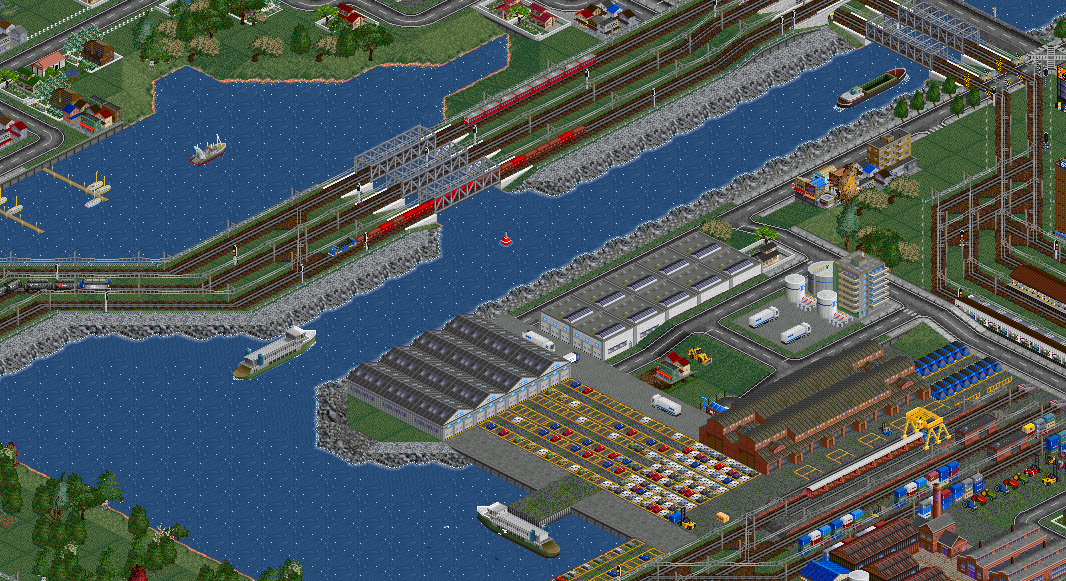 GarryG
Quote:
This is Mullet Creek, part of the Hawkesbury River System. It has Oyster leases along the creek and boats would often trawl for prawns (shrimps).

The railway line follows all the way along the Creek.

Houses on the left side of the creek in real only accessible by boat and goat tracks.
ISA
Quote:
Thought to step in with my modest shot from my older game.
mr jj
Quote:
My Entry: The Moscow River in Russia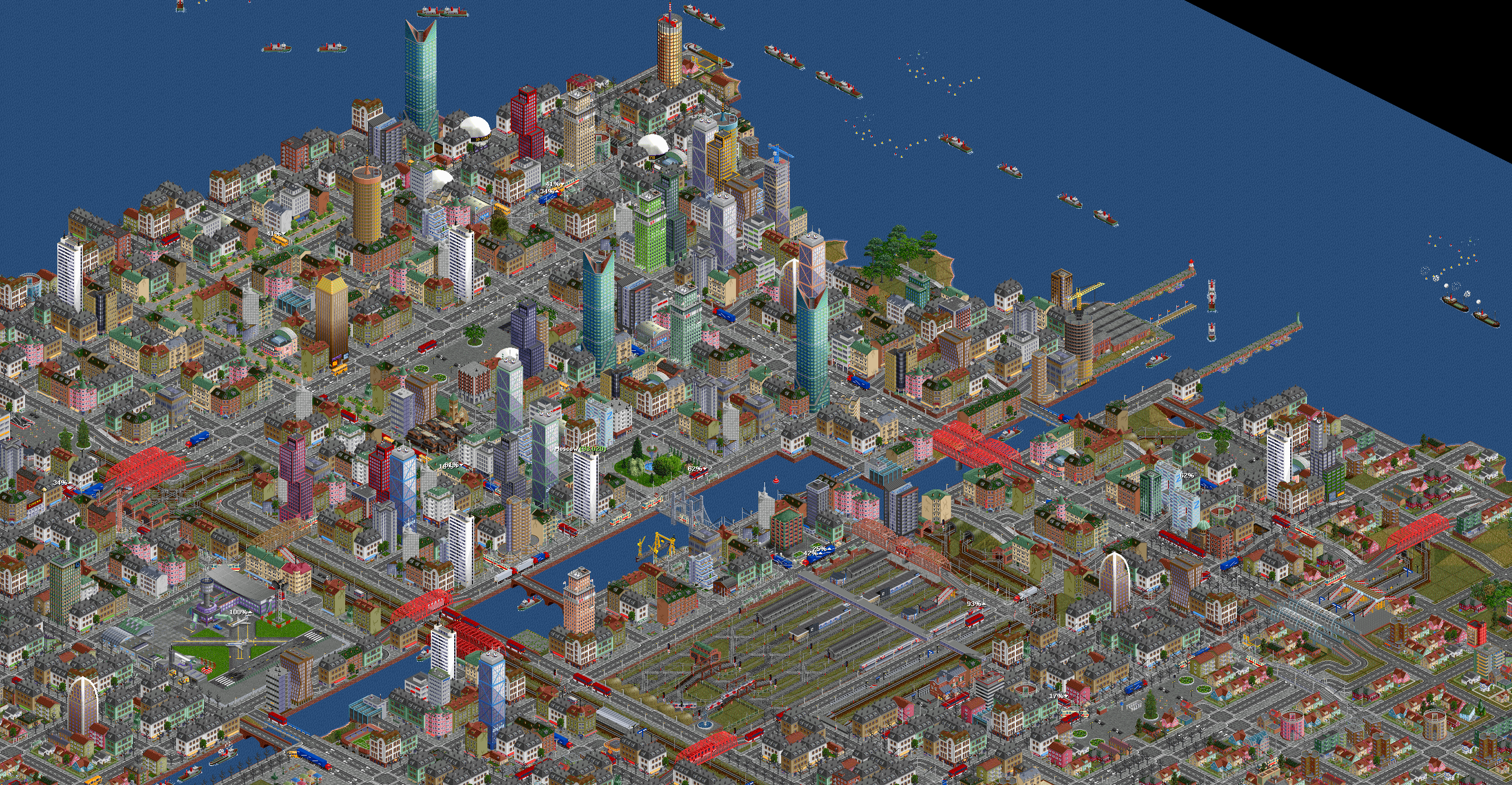 Pyoro
Quote:
One more. Japanese GRFs are popular these days

romazoon
Quote:
havent participated for a while ! here is my entry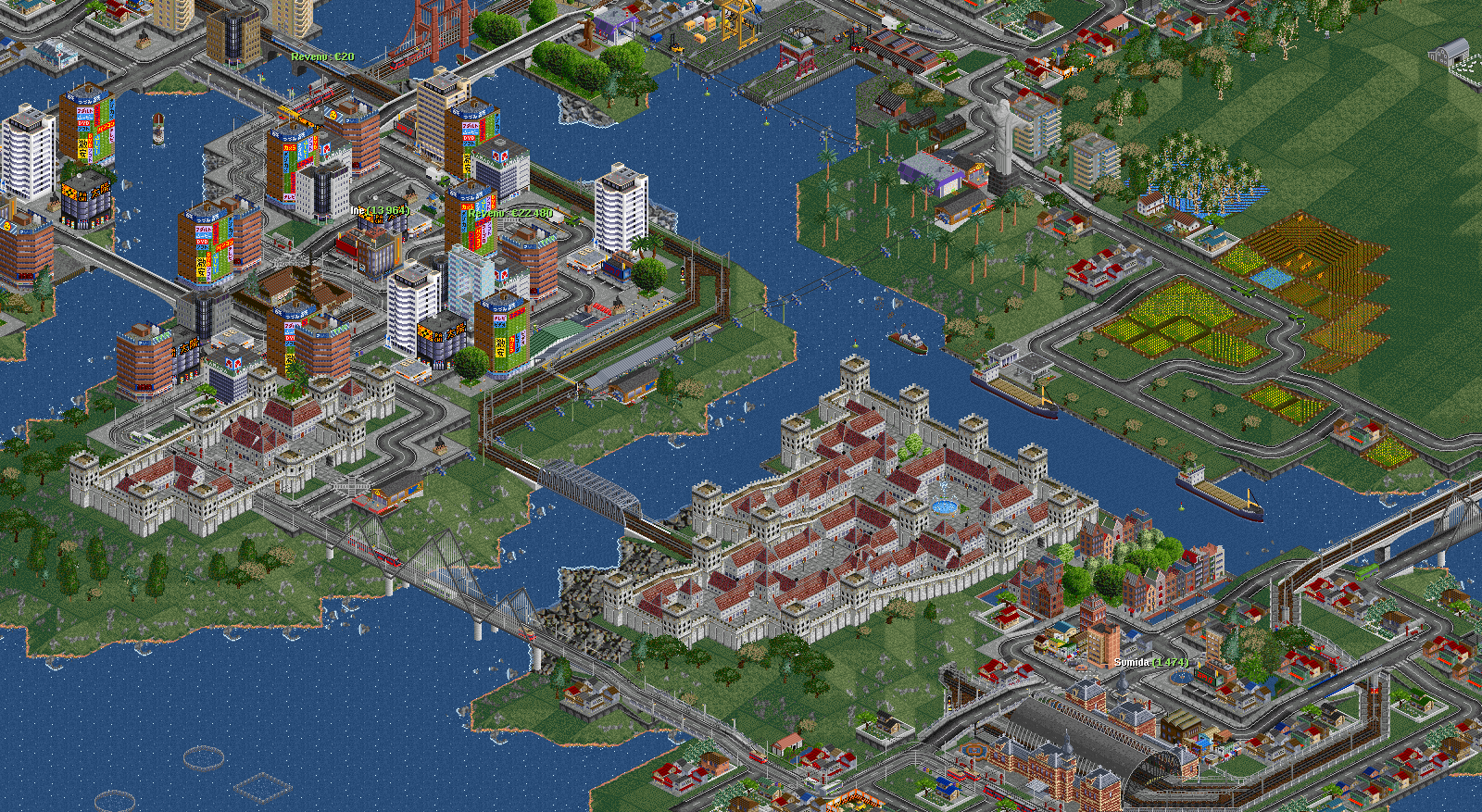 SilverSurferZzZ
Quote:
arriva arriva, non ti preoccupare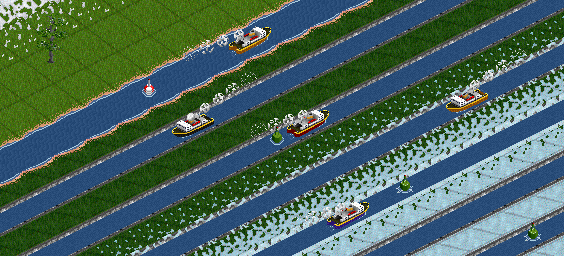 STD
Quote:
Two bridges that connect different industries (factories, plantations, fields and others) and settlements located on both banks pass through the Kama river. On the right Bank there is a cargo port and a sawmill, located next to the railway. On the left Bank is a fruit plantation, from which the trucks deliver fruit to different settlements in grocery stores, supermarkets and markets. Also, long-distance buses and minibuses drive through the road bridge.
Tony Pixel
Quote:
So, my screenshot: Another Amtrak train above the river, what quickly falls into lake.