The entries are in! A good crop this month...
Oh and welcome to the competition, brtom

acs121
Quote:
The city of Faingley (in french) or Finglei (in italian), part of New Italy. This city counts 90,000 inhabitants and has 3 suburbs : Dradelon, Cardeleaux-lès-Faingley and Archers-lès-Faingley. Of those three, Cardeleaux-lès-Faingley is the biggest suburb and develops it's harbour producing food for the town during the cold winters. Dradelon, however, is the smallest, and luckily, will be soon served by the tram line.
brtom
Quote:
At West Bromwich Central, in the suburbs of nearby Birmingham, a New Street train has just arrived into platform 2 on the stopper from Leicester while a goods train takes the long route to Glasgow. Below, on the mainlines of the LNWR, a heavy coal train steams towards London while an express service runs fast to Stoke and thence Manchester.
Emperor Jake
Quote:
A suburban train pulls into a station serving a large apartment complex in the suburbs, before it crosses the river towards the city.
GarryG
Quote:
The rural suburb of Thornton located between Newcastle and Mailtland.

Bloomfield Colliery is located to the far left.
Juggynaut
Quote:
The suburbs Pet Me and Moustache. From Pet Me station you can take the train directly to the capital city. Pet Me is known for it's marina, where you can eat at some great seafood restaurants or buy newly caught fish from the market.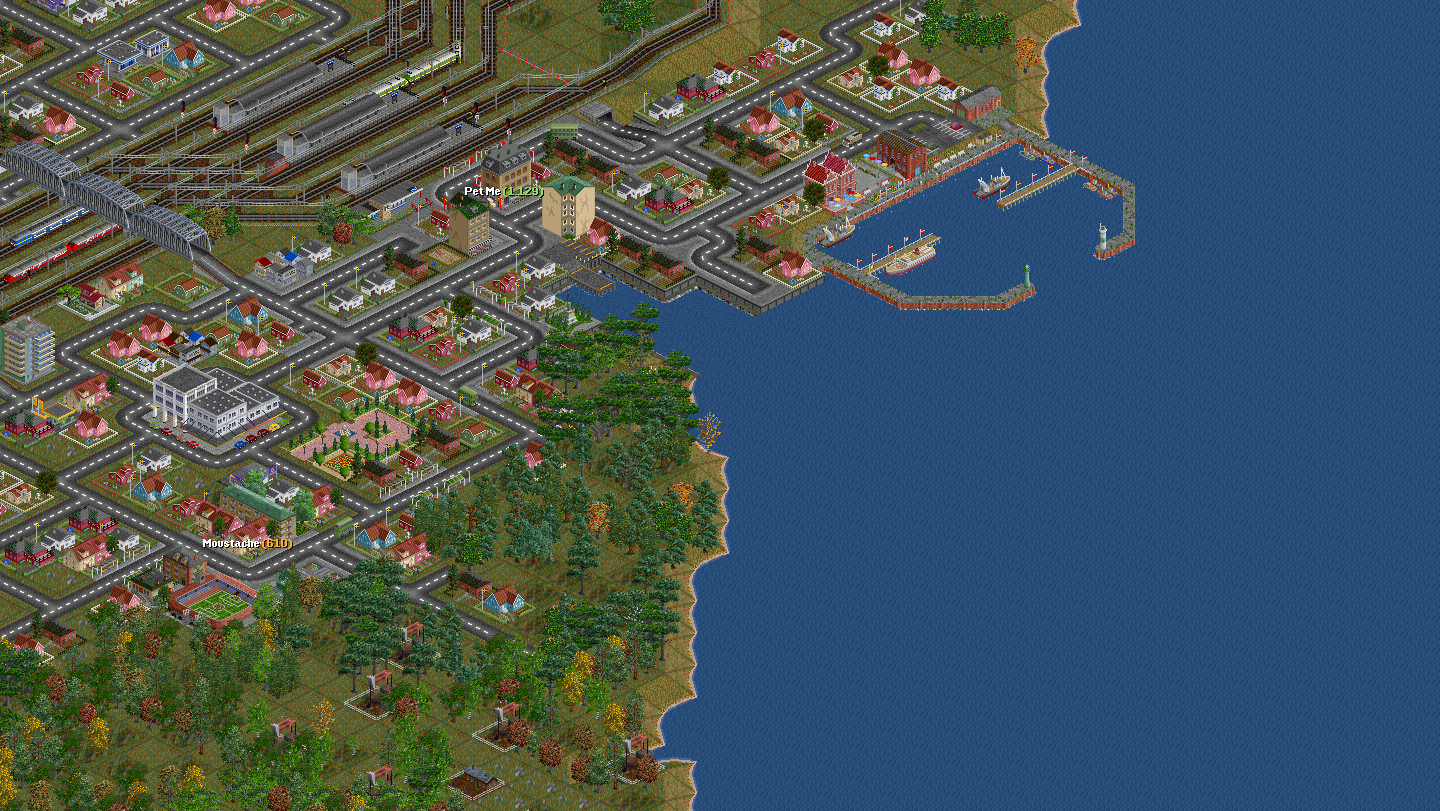 mr jj
Quote:
Autumn in Warsaw in 1976
piratescooby
Quote:
A quick one from my current game .
STD
Quote:
The settlement Tropino (Tropino) is a suburb of the city Bolshaya Lumar (Большая Лумарь). The village can be reached by passenger electric train or by bus, or by private car. In the east of Tropino (Тропино) - arabl farms, in the south-east - vineyards. On different sides of the village is a forest with different types of trees.
Tony Pixel
Quote:
Long Island Railroad Hollis station at Jamaica, Queens, New York City in 1991.
wallyweb
Quote:
$UBURB LA RICHE
- An exclusive well treed suburban community located within a convenient commute to Big City, serviced by push-pull Go Train service ensuring the timely arrival of staff and servants as well as hourly luxurious first class Workspoor RAm TEE DMU service featuring the latest in G5 Wi-fi and complimentary refreshment and hors d'oeuvre seat side service, regular helicopter connection to the Big City International Air Terminal, and a direct interchange connection to the National Highway System, each of the seven walled and moated compounds features its own private beach and yacht docking with a direct channel to open water. The $1,000,000 annual condo fee provides 24 hour security service ensuring the safety and convenience of our filthy very rich patrons.