This is something I've been planning for a while, but haven't had time to do until now. These should go great with the
CityRail Set
.
The stations throughout the Cityrail network are many, and varied. Those built in different periods can look substantially different. And I cannot make every one of them. Instead, I hope to mimic those found on the East Hills Line and the Cronulla Branch Line. All these were built in the 1930s, and share a common style (also similar to many other stations on the network). These platforms are easily distinguished by their black asphalt surface, and short brick station building (with wildly varying roof colours).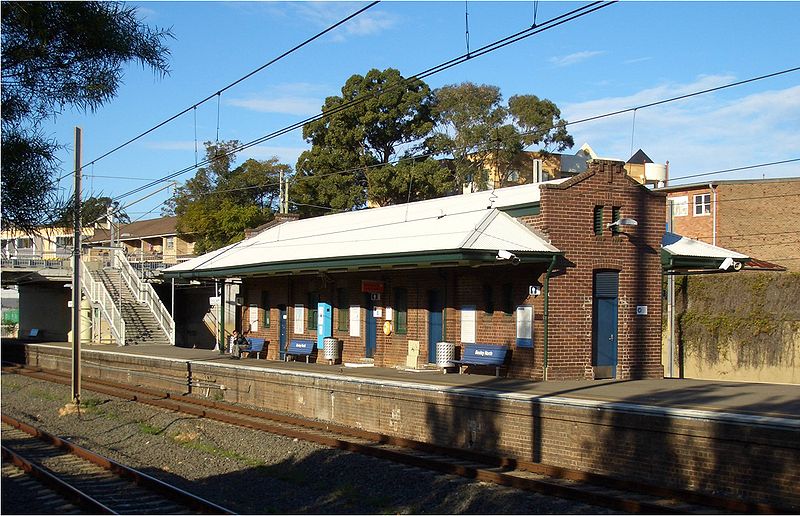 Most stations are islands, with the only double sided platforms at the Olympic Park Station. Hence, this mod will rely on the invisible station and trackmods for the platform and building. This does cause an issue though, as the best way I can think of for completing this is to make use of two trackmods - one for the building and one for the platform. Given the restriction on the number of trackmods (Is it 4?) then that causes problems for people who have at least one custom trackmod already installed (That's anyone with the Provo map). Unless someone can think of a way around it, I may have to develop a tool to switch trackst.dats around (Unless one of plastik's tools does that? The map making tool or something like that?)
I'll continue to update here as I progress. Any feedback at all would be greatly appreciated.
******
Version 0.2 is now out for "beta" testing.
This is in a very incomplete state, as you will have to add the station (in form of a track mod) to your trackst.dat file, and to another vehicle to get the mod to work. I do not have my own vehicle or eye candy to do this with at the moment, so you will have to make a copy of another vehicle and modify it yourself. I think I've included the full instructions required. I always wanted to release this with said vehicle, invisible station, sample trackst, etc, but I haven't had the time for a while. Nor will I likely have time to do much work for a while, this is why I'm releasing it in its current unfinished state, or else it may never be released. I hope to finish it one day, but I can't see that happening for at least 6 months.
This version will be as seen in any previous screenshots, platforms only. I haven't had a chance to work on the buildings for a while, but will be in any future releases. There are a number of tools you will require, all of which are listed in the readme.
YOU MUST READ THE README. IT CONTAINS SOME VERY IMPORTANT INFORMATION
Additionally,
BACKUP YOUR OBJDATA FOLDER BEFORE ATTEMPTING ANYTHING. THIS MOD COULD BE POTENTIALLY DAMAGING IF NOT INSTALLED CORRECTLY.
I will not take any responsibility for broken installs/objdata folders. You have been warned.
Further, these have not been tested for a while. If there is any problem at all (my instructions aren't working/costs are too high/low/my readme is too confusing/I've included the wrong .dats/etc) PLEASE get back to me so I can correct it.
That said, I hope you enjoy the stations. Any feedback/comments are welcome. We all learn from our mistakes
and need to feed our egos =P