Calhadras Coal
Im posting this because simply i have had A LOT of fun with it! Three attempts to get a working track layout... the challenge is in engineering rather than management.
Basically - haul silly amounts of coal across a the vast 'Calhadras' mountain range.
Its starts off very slow, but you can micro manage to pass the time. Once the second coal field is linked up the cash will come rolling in and you can start on the main event, moving colossal quantaties of the black stuff accross the mountians.
Start date: 1965
Objective: Move 500,000 tonnes of coal
Difficulty: 'Medium' (as money is not the issue)
Compettitors: None (they're idiots anyway).
Background
A northern Scandanavian province has been blest with massive amounts of high grade and useful coal, suitable for export to the whole world. Only one problem... the massive Calhadras mountians stand between the Tundra flats where most of the coal is mined and the coastal port (next to a power station).
The challenge is not making money, but engineering a line over the mountians with enough capacity to fulfill the needs of the coal mines. You can take the historical pass right the way up and over or try and tunnel through at key points, the choice is yours.
The government has kindly given you a big loan with a low interest rate.
Don't feel obliged to link the Towns, but do so of course if you wish. I feel electric locomotives is cheating, but it makes it much easier.
The Map: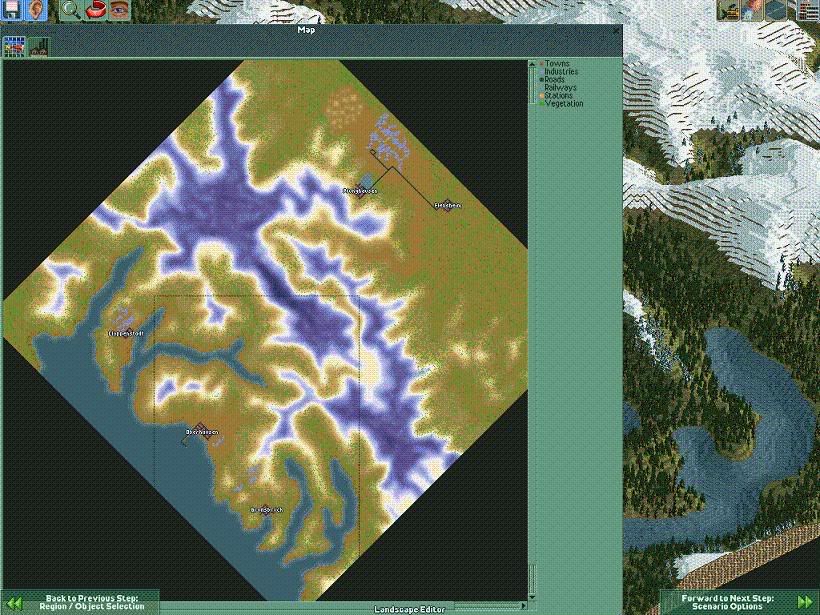 Attractive Scenery: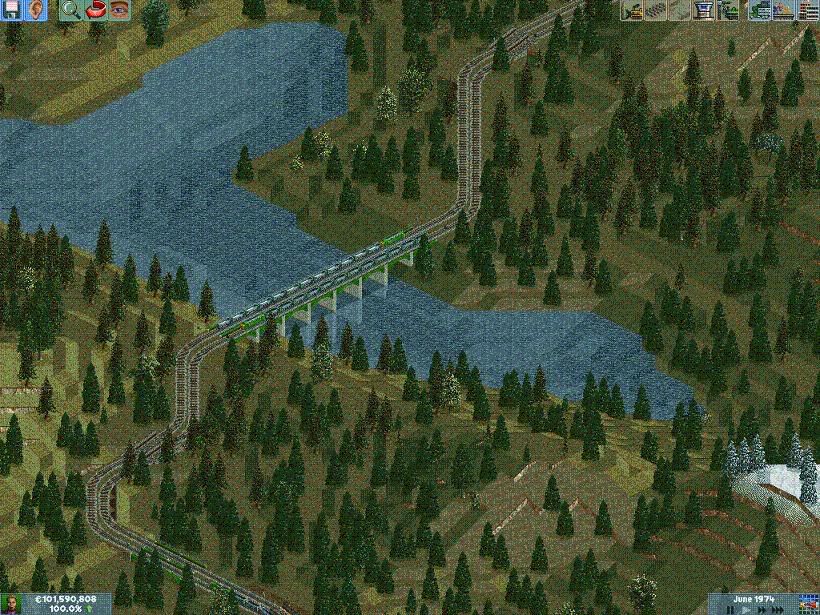 A track layout i found to work (note the slag heaps to the left):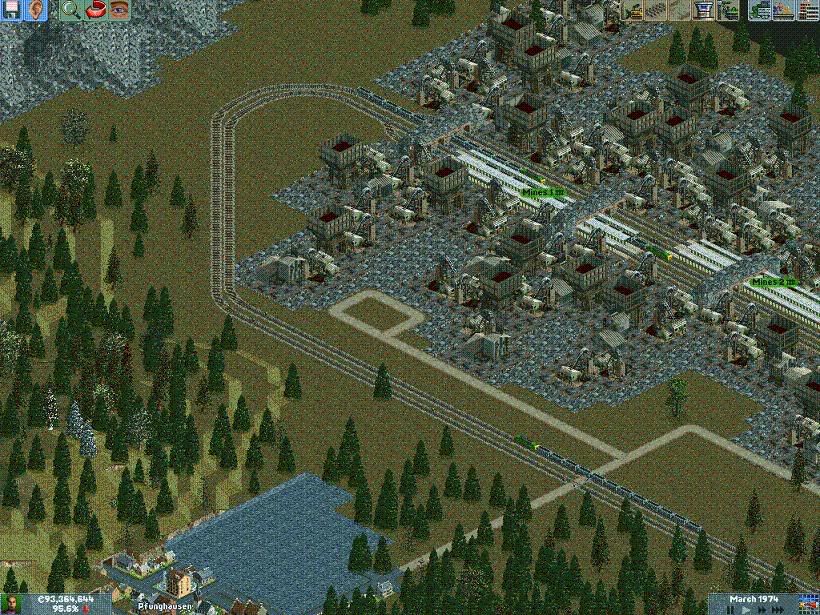 The pass: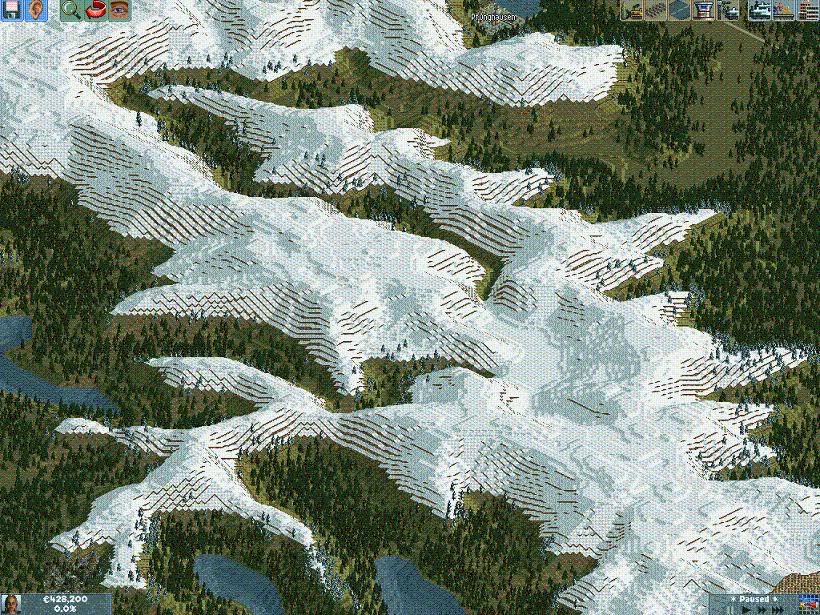 Okay then thats my humble submission to you pro's it shoudl give 3-4 hours worth of entertainment anyway at least...