wallyweb wrote:
Ok. Meanwhile I am trying to resolve a crash while loading a save game. Probably my fault. I may have saved while using the previous binary where the saved game still loads

I have been looking at that, I had the same.
Tomorrow I will have another look, but I am not very hopeful.
Try this and see if it loads.
in file /src/saveload/station_sl.cpp
line 634 put "//"
like below
// SLE_VAR(Dock, reserved, SLE_BOOL),
and compile
now you should be able to load that old game.
But you have to revert that in order to use patch correctly. e.g. beeing able to save reservation data.
Below zip wit 3 patches.
1. dock_reservations_26118SL that you have already.
2. Cirdan-clone_26119_Fix depot_rest : This one fixes docks that stayed reserved while going to depot.
3. Cirdan-clone_26120park_on_axis : This one changes parking behaviour for ships at docks. Now they park (most of the time) along the axis.
see foto
Attachment: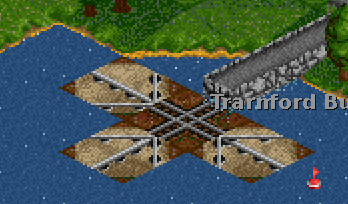 axis.png [ 18.71 KiB | Viewed 1205 times ]
I need a newgrf with lots of docks
Any suggestions?
I also send you pm with my savegame.(new)