Moderator: OpenTTD Developers
Bridge level can be a trial and error process. A simple colour change when they're compatible height would work.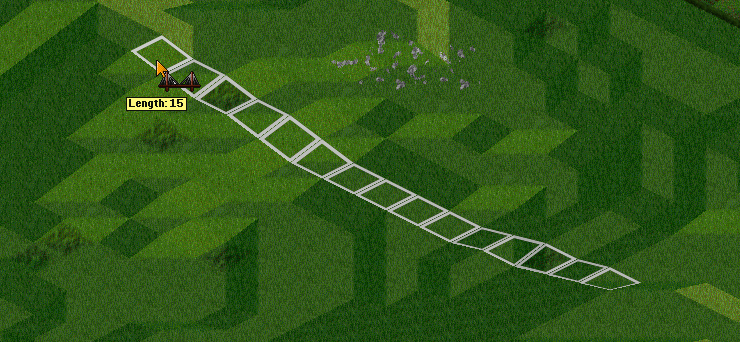 Route Supervisor

Posts: 437
Joined: 15 Jun 2007 09:27
Skype: madchimiste
Location: Berlin, Deutschland
The tooltip already indicates "height difference" when the start and the end of the bridge are not on the same level.
Do you mean you would like to have green overlay when there is no height difference?

it's more complicated than "no height difference", because depending on which shape the ground tile is, there can be a ramp on either end, making some "50m" height differences possible, and others not.
You might not exactly be interested in
Ferion
, but if you are, have fun

I hadn't thought the idea through, more of a spur of the moment thing.
An alternative to the height suggestion would be to offer the option to treat bridges like tunnels.
As in with the whole of it showing up from where it works.
Users browsing this forum: No registered users and 11 guests