Moderator: OpenTTD Developers
Gremnon wrote:NuTracks, specifically, which is probably about the closest it's possible to get.
Exactly

---
replacing some grf files is not that what i actually mean.
i want not stations looking like subway stations. I want to be able to build tunnels and convert it into a train station.
we can make the train to stop on the tunnel exit tile to be able to select it in the station.

and the next would be to include some curves in tunnels, it cant be that hard to implement it. if we make it only possible to build it in 2 directions with a direkt longcorner behind the tunnel entrace.

and what we get ist a Openttd style subway feeling without any need for a underground view.
Attachments

Fahrdorf Transport, 16. Mär 1950.png (35.23 KiB) Viewed 1643 times
---
doener wrote:it cant be that hard to implement it.
thanks, master, for this insight in your infinite wisdom.
if it isn't so hard, why haven't you done it already?
---
i have actually work with another patch. also have to study. But i think its the next patch i would like to do. but maybe here is someone who likes this idea like my and will do it first.

@EDDI if you know thats its hard to impelemt tell us what the problem is and we can start thinking about the problem here.
---
---
bridges are a totally different thing. tunnels should be easyer, no new grafiks etc needed, just a lot of checks for land tiling and tunnel in way etc.
tunnel cost... a obtion to select the tunnel direktion for the gui.
but i did'n look so deep into it.
---
---
In what state is this idea?

It would be good to implement.
At a higher level of the tunnel, normally the city is built.

The station may be somewhat camouflaged between the two tunnels, and have some building up, instead of a normal station canopy.
---
Wow, what a dig. I had forgotten I even suggested it. *pats self on back*
Well, essentially somebody did kinda do this. The
Underground Levels patch
doesn't quite implement the idea that I had, but it does create an underground level which sits somewhere below height level 1. If you build a station below ground, you can link to a station above ground. However, vehicles cannot transition between the above-ground and below-ground layers. The underground level is essentially an entirely different world. It was interesting, but not very stable, and when the devs didn't immediately take it up the author abandoned it.
Closest thing we'll have right now is implementing a rail station set that has buildings or ground cover above it, such as with older version of DJ Nekid's NuTracks or FreakNL's Subway Station Disguised as Parks NewGRF sets.
Do you like drones, quadcopters & flying toys?
Check out Drone Strike Force!



Base Music Sets:

OpenMSX | Scott Joplin Anthology | Traditional Winter Holiday Music | Modern Motion Music


Other Projects:

2CC Trams | Modern Waypoints | Sprite Sandbox & NewGRF Releases | Ideabox | Town Names | Isle of Sodor Scenario | Random Sprite Repository


Misc Topics:

My Screenshots | Forgotten NewGRFs | Unfinished Graphics Sets | Stats Shack | RoadTypes?
---
Stations that you mention are well made, but would fail varied buildings up that can camouflage best in town.

I still think you do not need to make a patch, just raise the floor two levels (or tiles up) and build the city at that elevation can be played with the lower level and build tunnels normal game. That would have to see how to build a set of stations that can cammufalrse well between tunnels and buildings have also mixed in the city and fits well.
---
Engineer

Posts: 49
Joined: 22 Feb 2012 12:21
Location: Ukraine
Contact:

This suggestions is SUCCESSFULLY IMPLEMENTED now
(as prototype) - this is
TopTechDreams
patchpack:
description
and
files to DOWNLOAD

(
executable
files for MS
Windows
and for
Android
+ set of modified source-code files) are in the topic
IMPLEMENTED some suggestions - Independence day of Ukraine 20190824 release
(
viewtopic.php?f=32&t=85845
).
Descriptions (there) include "
How to use?
" and about some restrictions.
Be happy.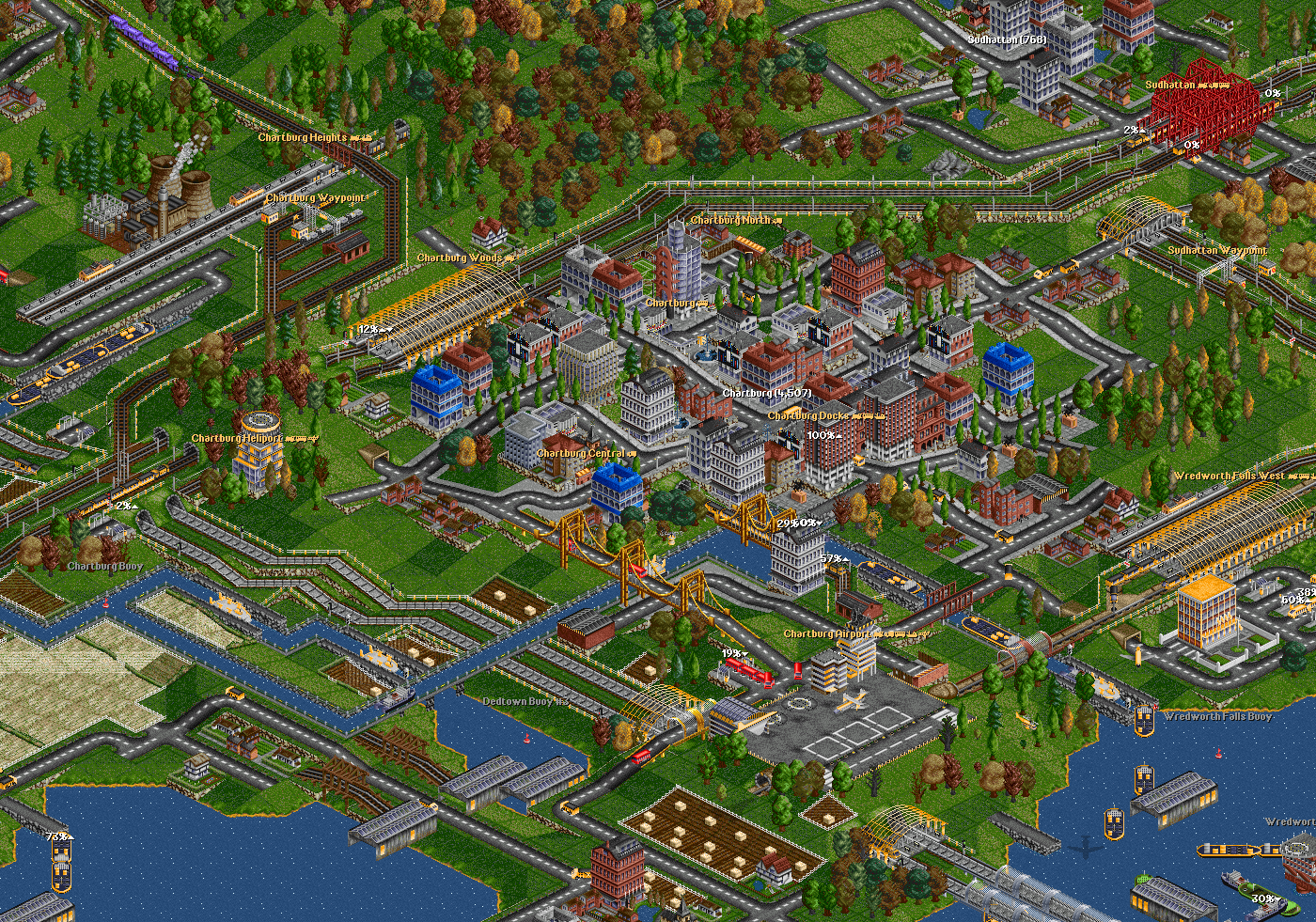 test test 3.2 for screenshots 2106-02-22, -04-24, 2106-05-22.sav
---
Users browsing this forum: No registered users and 4 guests