Hello,
I have a problem with trains not following orders...
I have a very simple track layout of five COAL stations and one Power station. There is one mainline, and there is a branch for every station.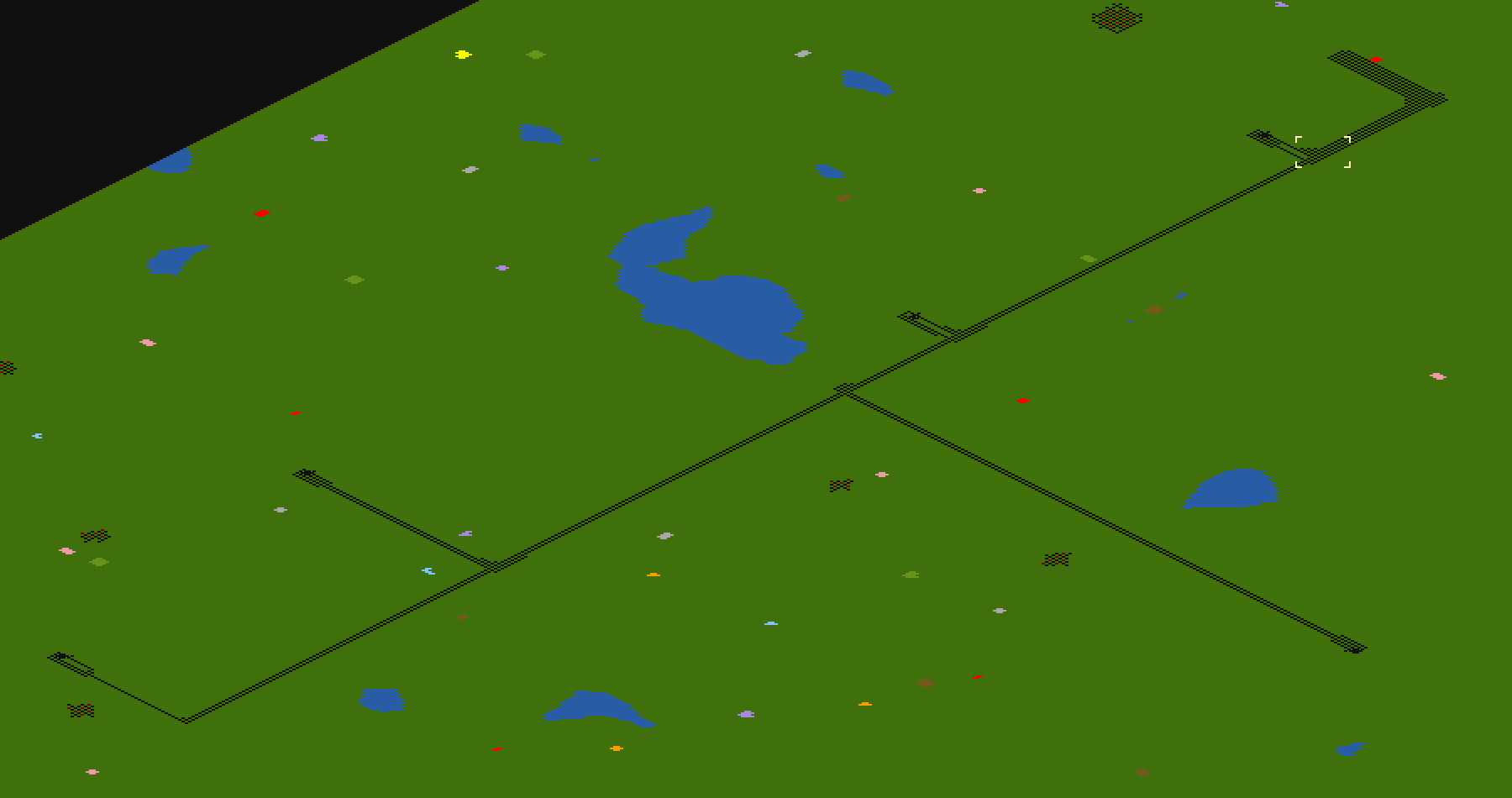 I want trains to go to one coal station and then to power station and back, trains should do nothing else (breakdowns are off).
This works fine for trains that start in stations One to Four, but fails for trains that start in Station Five (the bottom left station).
Instead of going from Station Five to Power Station to Station Five to Power Station, they deem it necesarry to go to Station One for nothing. Station One is not on their route. They don't use the depot.
See this image, the train should drive straight on the mainline to Station Five, but it doesn't. Instead it takes the branch to station One (and then back to the Power Station).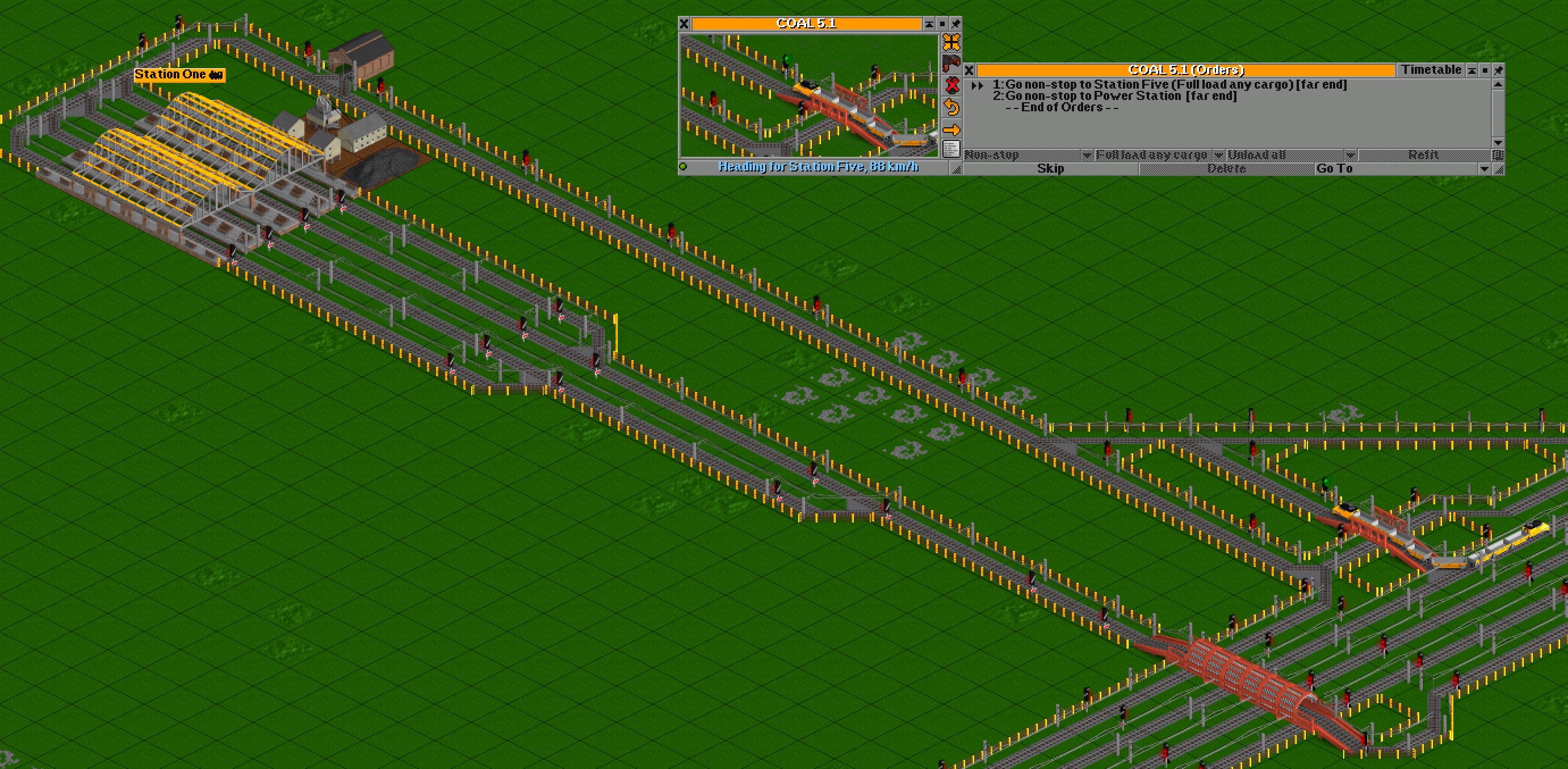 I've been playing around with the 'go non-stop' options, but this doesn't help. What am I doing wrong ?
Here is a savegame with train COAL 5.1 about to make the wrong turn to Station One.
http://herrdebby.netsec.be/trainCOAL5.1.sav
I have tested this with OpenTTD 1.8.0 and with yesterday's nightly build.
cheers,
paul