Locomotion ladscape has steeper slopes than TTD and terrain allows to have vertical "walls", so you need new sprites for that.
Also, it allows to rotate the camera (in 90º steeps) or allows curved bridges or with switches or crossings (Not all bridge types allow them).
Tunnels needs 2 height steeps to be allowed, TTD needs 1, also, they are done only in vertical walls.
Look at the mountains on right:
I think this has been discussed before, and I think I again did some mockups. Again I will look them up given some time.

Do you know how the turning is solved Locomotion? Do they have the same number of model views?
I don't know the internal code of Locomotion, I only know that there are 4 different curves (1×1, 2×2, 3×3 and 4×4) that could be overlapped in order to get railway switches.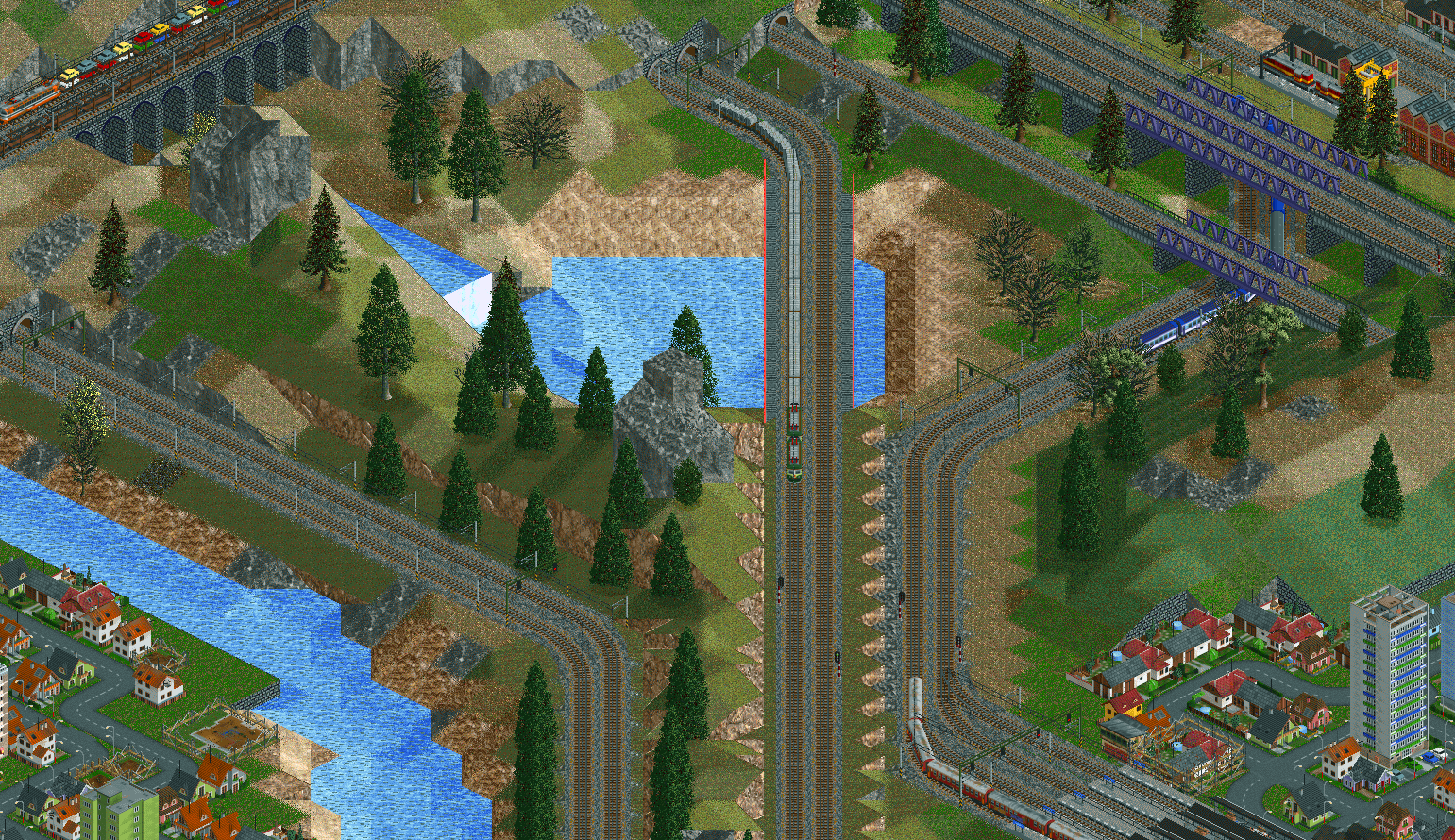 Do you mean the resolution or different proportions?
Booth.
In Locomotion some sets has a small reduction in length (Spanish trains, for example is 0.

, but trains could have a realistic length. In TTD trains cannot be longer than 1/2 tile. In Spain set for OpenTTD, there are three trains with the same real length (200 m: TGV Atlantique, Talgo 350 and Velaro) with different lengths in game.
Also, TTD trains have a 2:1 scale reduction, so a bus is bigger than a train coach.
Source of photos:
viewtopic.php?f=30&t=9916&start=3760