Further Expansion of the rail network started with works to the west of Longwood, but due to instructions to build through stations in the 4 line configuration caused issues especially when building the tunnels started to eat up much of the profit built over the years, work slowed and sometimes even halted due to this.
Attachment: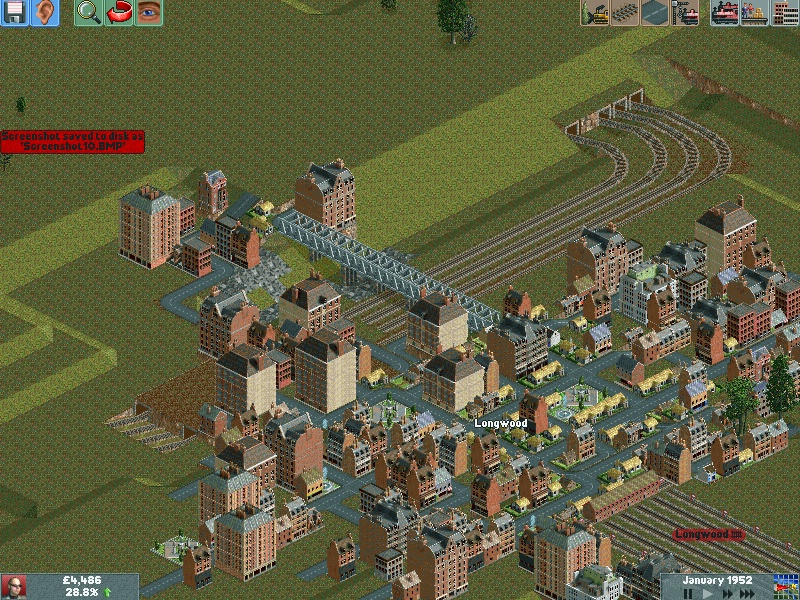 Longwood tunnel.jpg [ 369.2 KiB | Viewed 6213 times ]
Again due to the top wishing all new through stations to be built to allow express trains to pass through towns, they started to refuse the company from building through their towns, however after negotiations and a small wood planting the towns soon started to see the benifits of rail travel!
Commonworth station area was built at a different level to the road, therefore the over pass brick bridge was built, this was later upgraded to earth enbankment and steel bridge allowing faster train times.
Attachment:
Commonworth.jpg [ 377.85 KiB | Viewed 6213 times ]
Trickleville station caused issues as the company was forced to build a bridge over the road to drop down to ground level to connect onto the towns of Corwstoke and Charstoke to the south.
Attachment: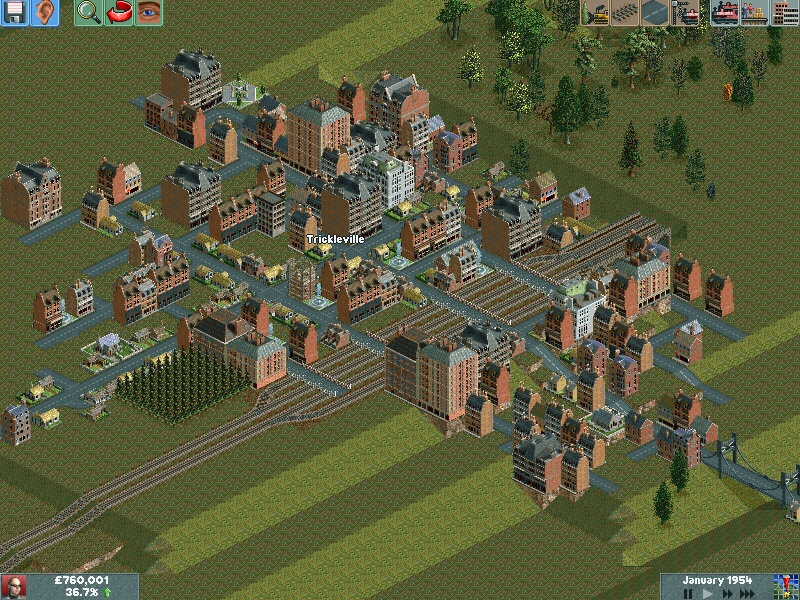 Trickleville.jpg [ 367.62 KiB | Viewed 6213 times ]