Pyoro wrote:
You can't patch cirdan's NewMap into JGRPP. I mean, I'm not saying
you
can't; it's not
theoretically
impossible, but the differences are massive.
Anyway, it does allow what you want to do -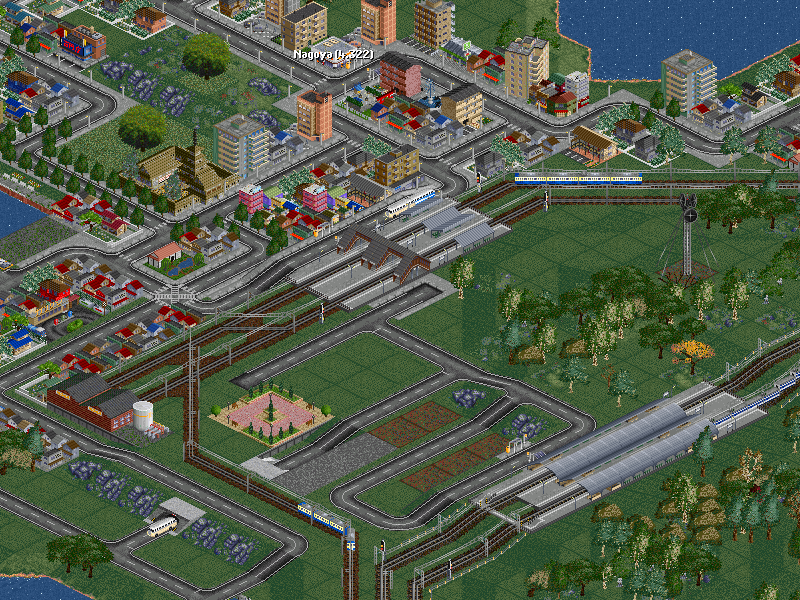 ... yeaaah, I didn't find any other screenshot I had already made except this one where you can see it at the very bottom

e: also custom bridgeheads is a feature from cirdan, actually, if that means those short bridges that don't as such have a bridgehead.
That's what I was concerned about. JGR isn't something I'm willing to part with because it gives me too many features that are conducive to my culminated goals, even if NewMap is exactly what I want, which it is.
kamnet wrote:
I think you have a bit of conflict in what you're wanting to achieve visually, which I do totally understand. You have this desire for simplicity, clean lines and conformity, but you also say you're drawing inspiration from examples in the screenshot contests... which are largely comprised of people who strive to represent the literal filth and convoluted mess of real-life rail transport.

Real train operators have quite varying approaches to dealing with slow trains and fast trains. For example, in the northeast US corridor, in many places there simply is no room for dedicated rails for slow trains and fast trains, and slow freight trains typically have priority over fast passenger trains. It's those fast trains that are forced to run on degraded tracks and sit at sidings waiting for slow freight trains to pass. In other places, though, you wouldn't even see fast rails and slow rails sharing the same corridor, or if they do not at the same elevation.
To be earnest, I agree that I'm conflicted. That was my initial worry; that all of this was my effort to draw water from a stone. The problem is that I can't concede now, because I've already seen what I want to achieve. See below, screenshots from both you, Kamnet, and Pyoro.
viewtopic.php?f=47&t=45856&start=120#p1172224
viewtopic.php?f=47&t=74447&p=1206328&hilit=pyoro#p1206277
viewtopic.php?f=47&t=74447&hilit=pyoro&start=320#p1183475
These screens, whether simple or complex, all reflect exactly what I want to achieve. Perpendicularity, use of existing terrain, integration with urban spaces, variety, and efficiency. To be certain, they don't necessarily involve my low-speed/high-speed problem. But I can nonetheless be confident that I know what I want, and that there's a way to get it.
Of course, I can't just saddle the forum with my problem as if I expect someone else to just fix my artistic hold-ups. I like to think that the solution is in building railroads in a more grid-like way, or maybe to generate flatter terrain, or maybe to generate towns in a different way, or just become more flexible with the rules I set down for my networking. It would just be nice if finals season could be over already and I could actually get to it.