Since Ameecher mentionned he was to busy to run this, and because I do have some spare time...
It is time to announce that the 7th Round for the TT-Screenshot Competion has been opened by me:)
Prize:
1) Everyone will love you
2) Deep respect from other contestants
3) 1 million (imaginary) dollars!!!!! (woot woot!)
Warning: wide shots (some ppl didnt like my 800x600 restriction....)
Submissions:
Number: 1
User: Chrill
Description: None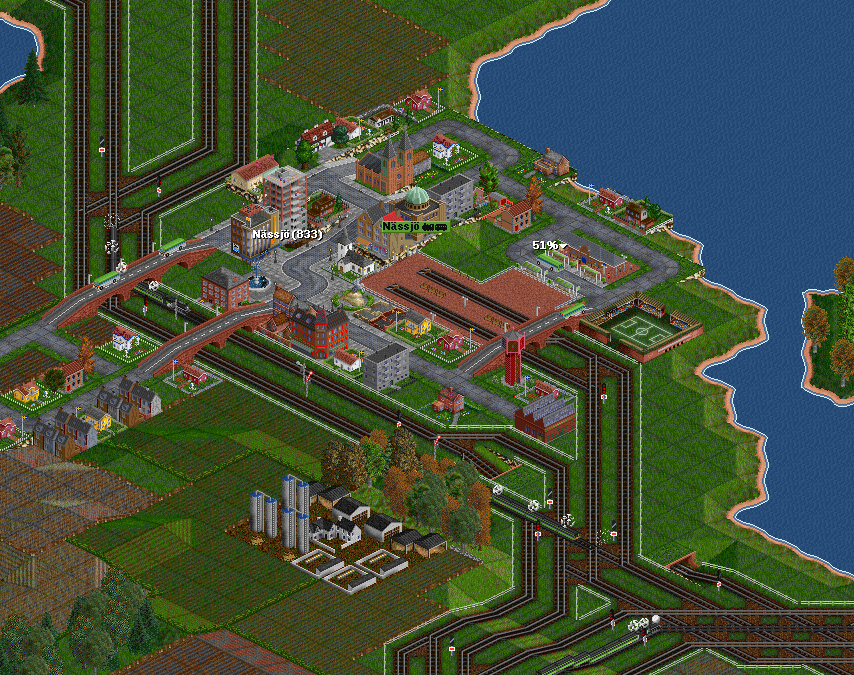 Number: 2
User: Neob
Description: Some fun with 32bpp graphics
Number: 3
User: OzTransLtd
Description: Busy times at the EMD Engine Works, assembling new rolling stock for CanRail ...
Number: 4
User: The Irish
Description: Zürich HB (Mainstation) is the heart of the suburban train network of the Zürich S-Bahn and the main interchange of intercity trains for the whole Switzerland. Despite the huge amount of traffic and high number of trains, it works like a well oiled machine, with minimum hourly services in each direction.
Number: 5
User: Popewiz
Description: In this shot you can make out the Sunrise Cement plant along with its busy yard to the west. You can also make out some of Miami Beach Transport's first trucks delivering cement to the Ft. Lauderdale and Hialeah construction industries.
Number: 6
User: Bennythen00b
Description: none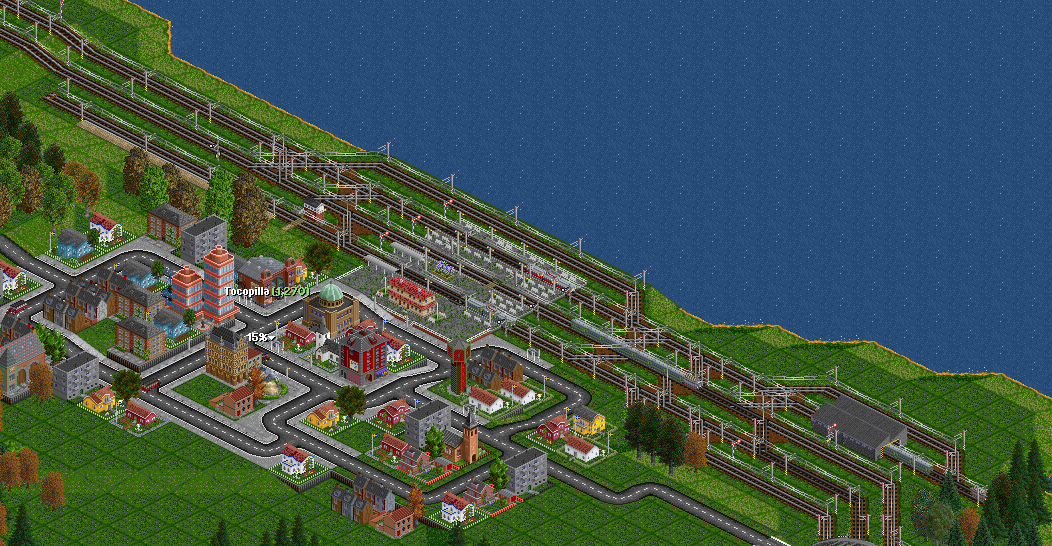 Number: 7
User: jvassie
Description: none
Number: 8
User: JGR
Description: none
Number: 9
User: Bwong
Description: none
Number: 10
User: jake.grimshaw
Description:A shot at a busy Geneva, where an incredibly efficient transport network can be found. After stepping off your Thomson or United Airlines flight, youcan board the shuttle tram into the city to board an SBB or TGV train. Instead, you can take one of the many coaches from the airport to neighbouring towns such as Gex or Lausanne, or further afield into the Alps.
Number: 11
User: Petert
Description: After years of connecting industries, a small empire is being built on the southern-most peninsula of the map. Minor trains bring coal, grain, and oil to the center of the peninsula which creates a very large profit. The snowline is interestingly combined with a small temperate town which is also serviced.
Number: 12
User: Samwise
Description: Screenshot of the OpenGFX in action!