Hello,
I'm building a simple station that connect a city.
I've added some signals to help the (currently) three trains to share the station (same layout in another city, at the opposite).
Tracks have Path Signals.
The entry track has a entry pre signal.
The exit track has a exit pre signal.
Both station tracks have a combined signal (also tried with exit pre signal).
Here's the result :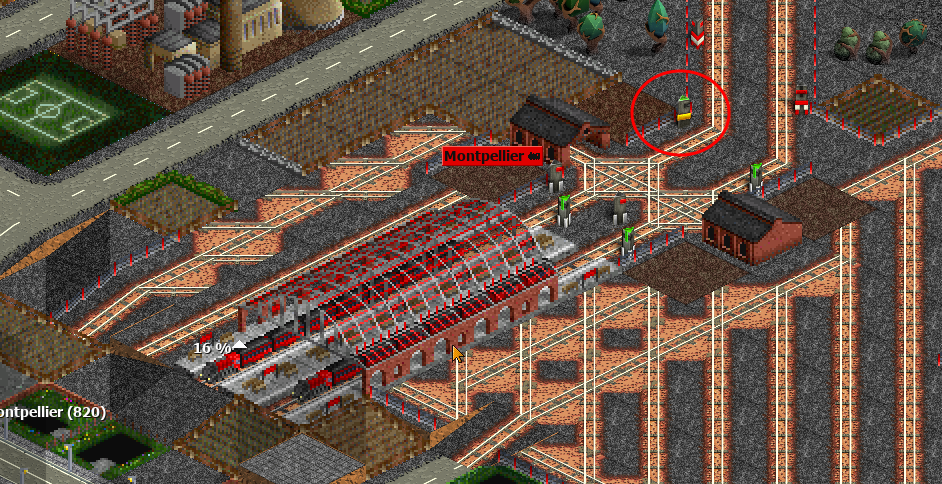 .
My problem is that, with this setup, even if both tracks are occupied, the entry pre signal is still green. I suspect this is due to the depots.
The consequence is when the 3rd train enter the station, the pre signal does not block it, and the 3rd train is stuck within the station, the 1st can't exit and everything is blocked.
How should I fix that ?
Thanks